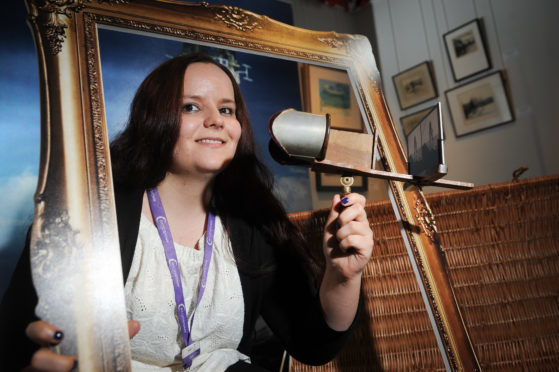 An exhibition of early 20th century 3D photographs featuring images of Scottish lighthouses, including the Bell Rock off the Angus coast, has gone on display at the Signal Tower museum in Arbroath.
The stereoscopic images were captured by Edinburgh-born C. Dick Peddie between 1905 and 1913 when he took part in the annual lighthouse inspection voyages.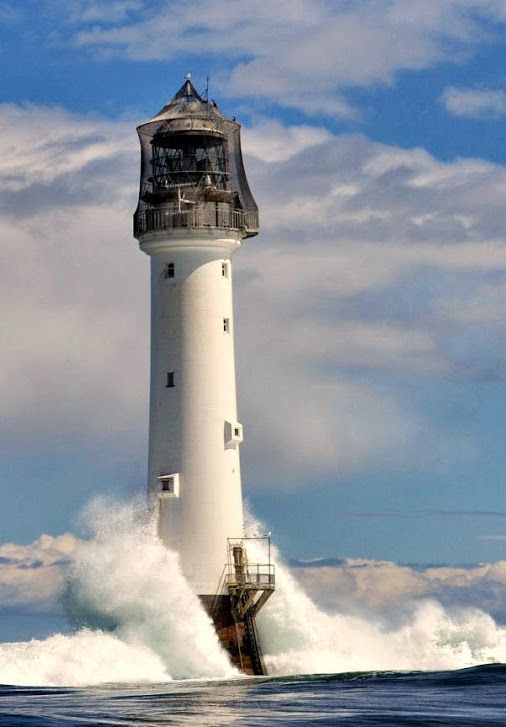 Peddie had pursued a career in law, and it was said that he "convinced every one of his ability, industry and aptitude for work", but in 1900, he was appointed as Secretary of the Northern Lighthouse Board (NLB), and attended the Commissioners' annual inspection voyages of the structures.
A keen artist and caricaturist in his spare time, he began to photograph these journeys – often capturing unguarded, informal images of colleagues, as well as more technical photographs of the lighthouses.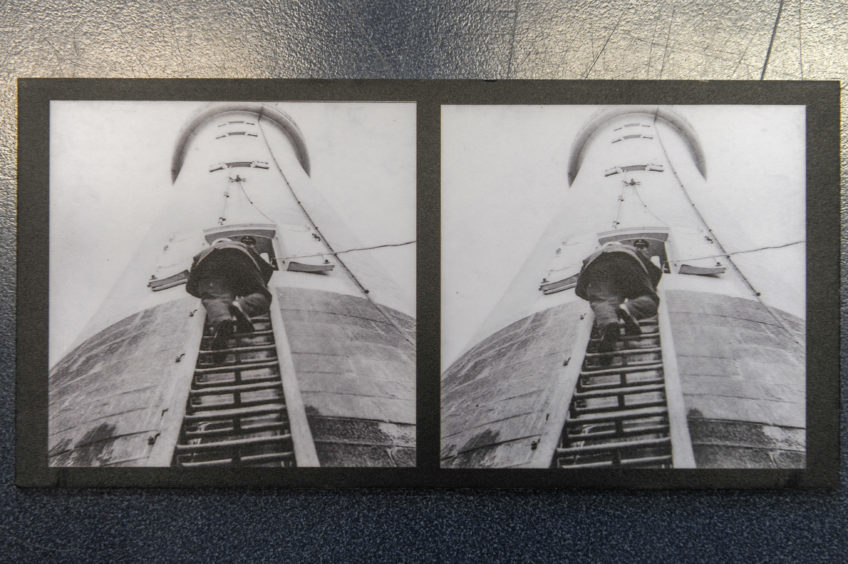 Peddie retired from the NLB in 1929 after almost 29 years of service, but the many photographs he took, brought to life by the stereoscopic viewer, have left an invaluable insight into the NLB at the time.
It is these images that visitors can see through an original viewing device at the Signal Tower museum.
Invented in the early 19th century, stereoscope technology, which allows photographs to be seen in 3D, became hugely popular among photographers in the 1850s.
The three-dimensional effect is created when two photographs of the same scene are captured and then viewed through a specially designed viewer.
Initially, this was achieved by using two cameras side by side, but by the early 20th century, the technology had advanced to the point that Peddie had access to a camera with two lenses, which simplified the process.
The two pictures are then seen through a viewer, and the brain combines the images and processes it to give the perception of 3D depth.
Stereoscopy became a huge industry, and photographers travelled around the world to capture views, sometimes with explanatory text on them, for the new medium and feed the demand for 3D.
Kirsten Couper, museum officer said, "The importance of the Peddie Collection stems from the unique  scenes he captured as a consequence of his position as Secretary.
"This access allowed him to collect the earliest and richest photographic account of the life and work of the NLB's tenders – including the Commissioners' inspection voyages".
Fraserburgh-based collections officer Michael Strachan said: "It is remarkable to think this magnificent collection had previously been loaned to the Museum of Scottish Lighthouses before being reclaimed by its owner in 2001 and lost.
"It was found only by chance when I noticed a few of the cards on eBay in 2015, and thanks to funding from the Northern Lighthouse Heritage Trust the entire collection of lighthouse material was purchased and accessioned into the Museum's Recognised Collection of National Significance. "
Admission is free, and the exhibition runs until August 31.