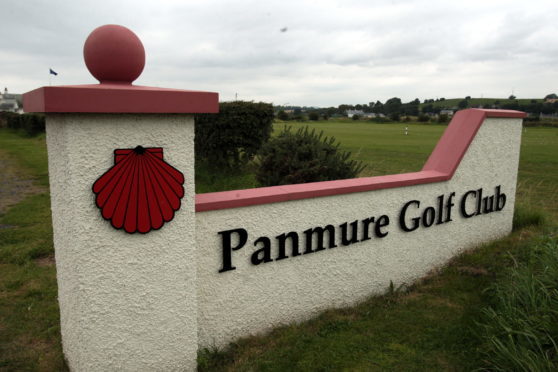 One of Tayside's most prestigious male-only golf clubs has voted to admit women "with immediate effect" after a unanimous vote of its membership.
Panmure Golf Club, based at Barry in Angus, has changed a membership policy dating back to its formation in 1845. One of Scotland's most prestigious clubs, Panmure was one of the original group that joined to form the Amateur Championship.
They are the second major golf club in Scotland to change membership policy this year, following on from the changes at the Royal and Ancient Golf Club of St Andrews in 2014, followed by Royal Troon in 2016 and the Honourable Company of Edinburgh Golfers at Muirfield last year. A few months ago Royal Aberdeen Golf Club voted to admit women members.
Like Royal Aberdeen, Panmure has a separate Ladies Club with access to the course, and the club has in the past hosted women's events including qualifying for the RICOH Women's British Open in 2011 and the Girls' Home Internationals.
The club was also a Final Qualifying venue for the Open Championship when held at Carnoustie until the system was changed.
But while women played the course, attitudes at the club were highlighted by an old sign close to the front entrance of the clubhouse instructing women to enter by a separate door.
Captain Jim Wallace agreed that this sign had been "unfortunate" but had long been removed, and the recent annual general meeting of the club had unanimously voted in favour of admitting women.
"Like other golf clubs, we are trying to be forward-thinking and also family friendly, so we are delighted about this exciting development, having worked hard over the past 18 to 24 months to get members onside," said Wallace.
"Women are free from today to apply to become full members and we are confident that they will do so over time."
Royal Aberdeen decision to go open, in February, was largely thought to reflect the club's desire to remain a venue for R&A events and also possibly to host the Aberdeen Standard Investments Scottish Open for a second time.
Panmure is currently one of the annual regional qualifying venues for the Open Championship, and after the furore about Muirfield's initial decision in 2016 to maintain a male-only membership – reversed by a second vote a year later – the R&A have made clear that all their events  will in future only be held at mixed-gender clubs.
Some other major Scottish golf clubs are set to vote on mixed membership. Brunstfield Links in Edinburgh is expected to vote shortly while Glasgow Golf Club, with two venues at Killermont in the city and Gailes in Ayrshire, is understood to be close to voting on the issue.