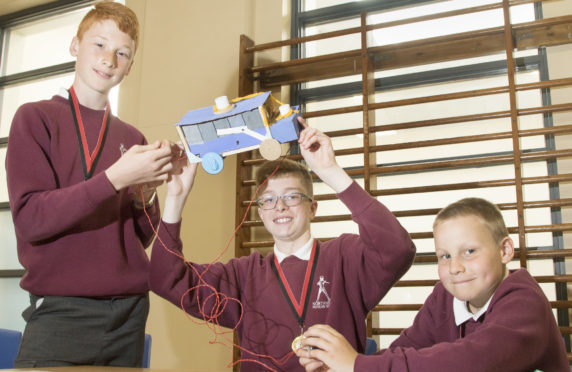 Engineers of the future from primary schools across Angus gathered in Kirriemuir to race shoebox cars that they had designed and built.
The pupils, from Cortachy, Glamis, Maisondieu, Newtyle, Northmuir, Southmuir and Tannadice primary schools, competed in a number of categories, which included design and performance in the event hosted by Webster's High School.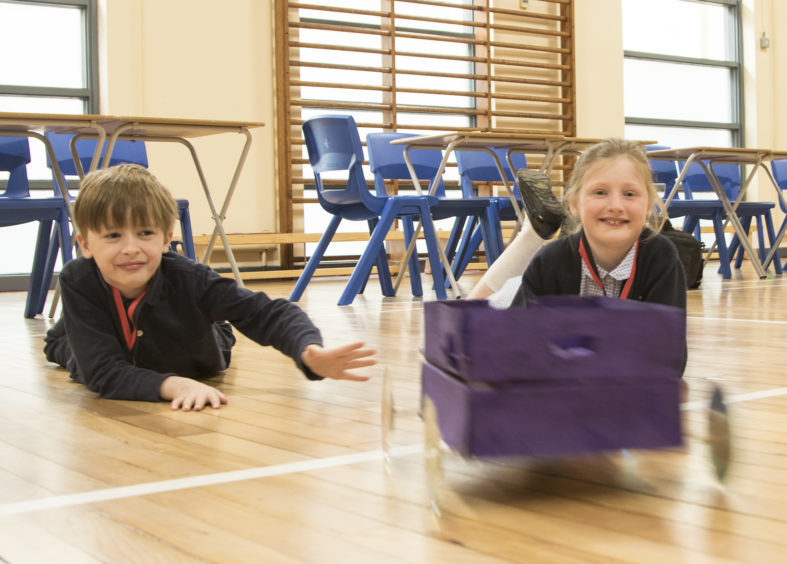 The teams also gave presentations to a panel of local engineers from Rapungi Ltd and Dundee University on what they had learned and why their car should win.
Derek McInally, a teacher at Webster's High School in Kirriemuir, said: "2018 has been designated as the Year of Engineering, possibly due to the fact that Scotland's engineering sector has reported a fifth consecutive quarter rise in orders, output and employment.
Primary Engineer Celebration Event in full swing at WHS this morning – great to see so many budding young engineers demonstrating the results of their hard work! #STEM @CortachyPrimary @GlamisPS @NewtyleSchool @SouthmuirP @NorthmuirPS @MaisondieuPS @TannadicePs @primaryengineer pic.twitter.com/8CTHEKJUM6

— WebstersHigh (@WebstersHigh) May 17, 2018
"However, there are also reports of skill shortages and a significant shortage in female recruits to engineering, and this uptake and gender inequality is equally reflected in Scottish schools.
"The STEM initiative (Science, Technical, Engineering and Maths) has seen an education drive to encourage pupils to consider studying STEM subjects with low uptake and consider pursuing a future career in these areas.
"At Webster's High School we feel that the interest in STEM subjects should be further encouraged in primary and so this year we encouraged our local primary schools, and two others in Brechin to engage their P4 and P7 pupils in designing and making a motorised car."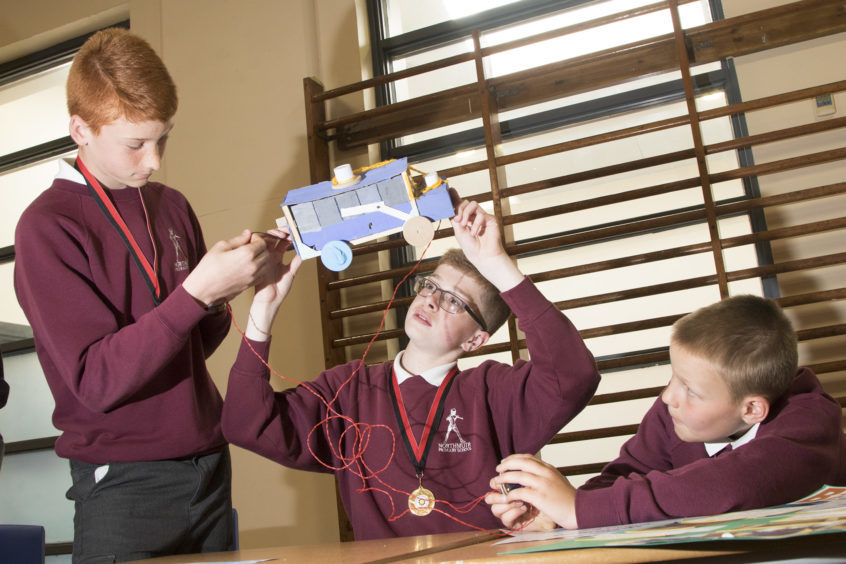 The competition has been led by Primary Engineer,  a not-for-profit organisation that aims to promote engineering careers for pupils through programmes and competitions, and the development of engineering skills for teachers and practitioners.
Primary Engineer regional director Lise McCaffery said: "We are delighted to be continuing our projects which work to promote engineering skills and careers to all young people in Angus.
"Many thanks to the Developing Young Workforce team from Angus Council for funding our work and Tony Walker at TEN for providing engineers to support the schools."
The winners were:
Apprentice Level 1 Category
Winner – Cortachy Primary School Team 2
Runner Up – Cortachy Primary School Team 1
Engineer Level 1 Category
Winner – Northmuir Primary School Team 1
Runner Up – Southmuir Primary School Team 3
Best Theme
Apprentice level – Cortachy Primary School, Team 1
Engineer level – Glamis Primary School, Team 2
Best Communicator
Apprentice Level –  Southmuir Primary School, Team 2
Engineer Level – Cortachy Primary school