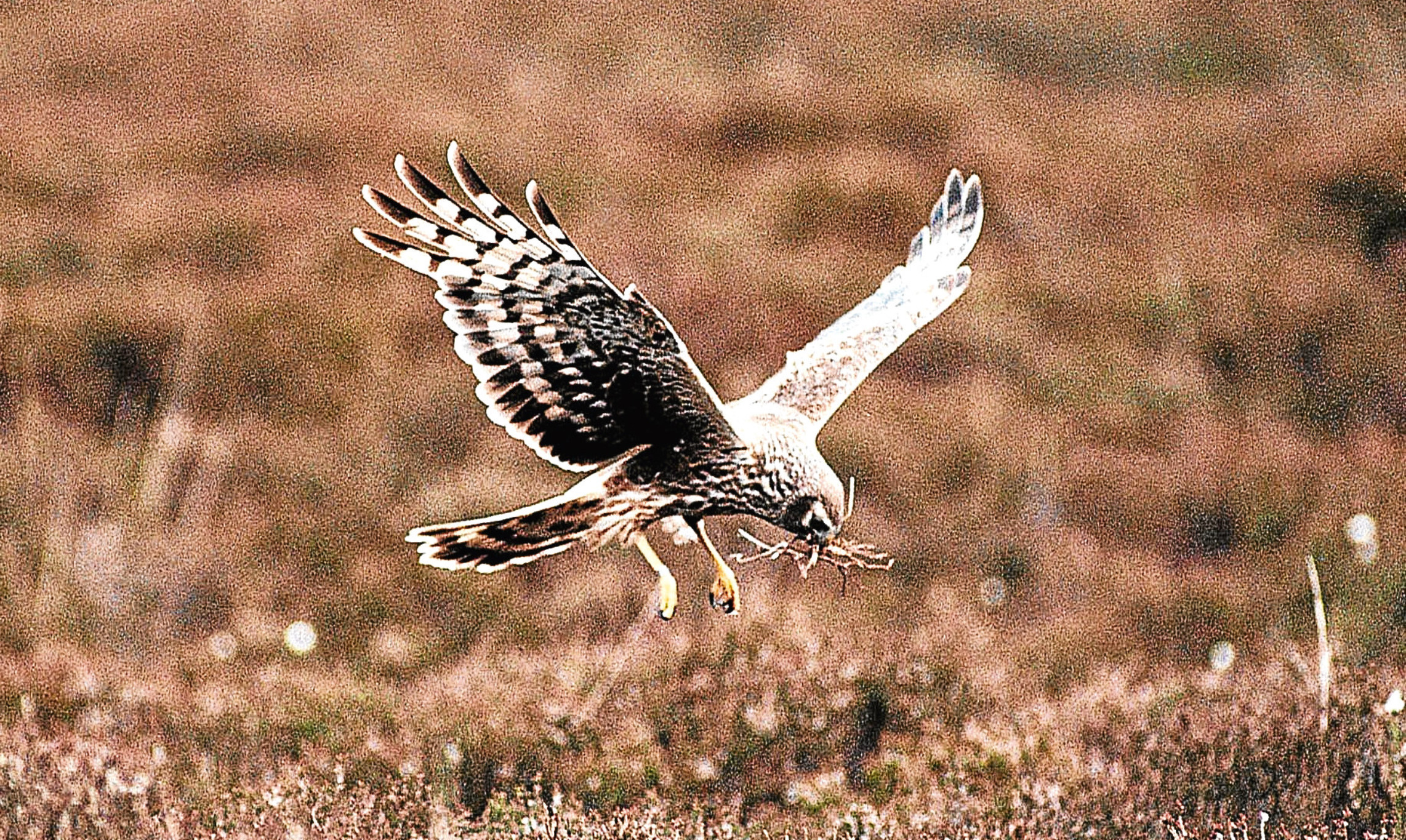 Police and RSPB Scotland are investigating the disappearance of a rare hen harrier whose satellite tracking signal was last recorded in Angus three months ago.
The young bird, named Saorsa, is one of two hen harriers which have gone missing in recent months, leading to RSPB calls for tighter legislation to protect the raptors.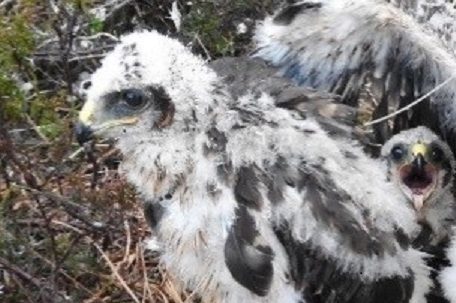 They were fitted with satellite tags as part of the RSPB's EU-funded Hen Harrier LIFE project, with Saorsa tagged on a nest in Ross-shire in June 2017.
Her tag was transmitting regularly with no signs of any technical problems, showing her journey across Scotland after fledging, until it suddenly ceased transmissions in the Angus Glens on February 16 this year.
Data from her tag indicated she had been in the area since November 2017, but the bird has not been seen or heard from since.
The Scottish Gamekeepers Association has called for an independent probe into the situation, highlighting work going on in Angus to alter historic reputations relating to persecution and growing numbers of raptors on moors in the area as an illustration of positive progress.
The other harrier, Finn, was tagged on a nest in Northumberland in July 2016, one of only three successful nests in the whole of England for that year.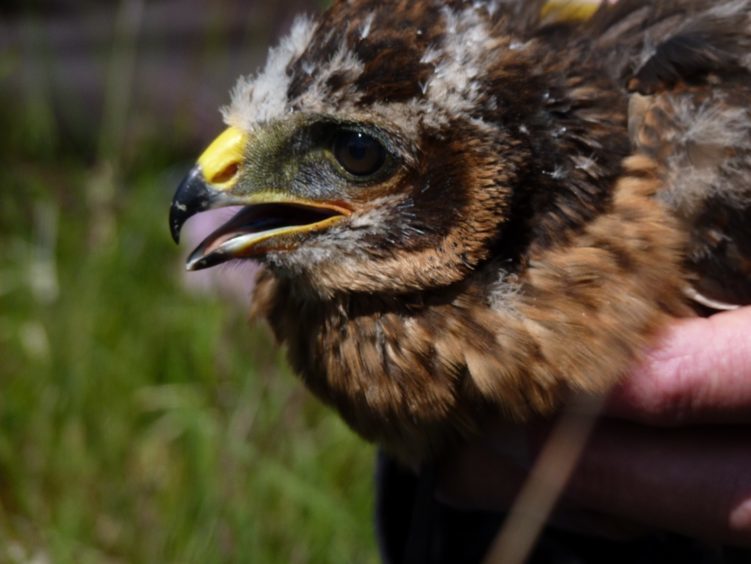 Her tag showed movements into southern Scotland until March 25, when transmissions ceased near Moffat.
Hen harriers are one of the UK's rarest birds of prey and one of the most threatened.
Most of the population is found in Scotland and conservation bodies have said measures to protect them in this country are vital.
Duncan Orr-Ewing, RSPB Scotland's head of species and land management said: "Satellite tags are more than 90% reliable and we would expect, if the birds had died from natural causes, to be able to recover both the tag and the body. But this has not been the case.
"The sudden disappearance of these protected rare birds shows that current legislation is not sufficient.
"We believe the introduction and enforcement of licensing of driven grouse shooting is now vital to help protect the hen harrier, as well as asserting other public interests in the way large areas of our upland landscapes are managed both sustainably and within the law.
"We are pleased that these matters are being considered by the current independent review of grouse moor management in Scotland, and look forward to some firm recommendations to Scottish Government from this panel in due course".
A spokesman for The Scottish Gamekeepers Association said: "We sincerely hope these two birds will be found.
"The loss of tag transmission in Angus, like the tag in Moffat, merits further, independent, investigation," said the spokesman.
"There has been a commitment in Angus over the last few years to changing past reputations.
"The high numbers of raptors on local moors are proof of that and the first harrier breeding attempt for some time, last year, in the region was a sign of progress.
"We know talks have been held between sporting estates regarding translocating a pair of breeding harriers so those on the ground will be seeking further evidence and an accountable explanation regarding this loss of satellite tag transmission."
Tim Baynes, director of the Scottish Moorland Group, said: "When the satellite tag on any protected bird ceases to work it is a cause for concern and we support any appeal for information on these two hen harriers.
"It is disappointing that it has taken so long – more than three months in one case – for a call for information to be issued.
"It is perplexing for their disappearance to be linked to "driven" grouse moors as there are no driven grouse moors near Moffat, and the grouse moor community in Angus has made a wide commitment to harrier conservation through the PAWS/SNH Heads Up For Harriers project.
"We believe that Police Scotland are not pursuing a formal investigation into either disappearance.
"What this matter does highlight is the need to establish independence in how satellite tag data is processed.
"It is not unknown for tags to stop transmitting for a variety of reasons and confidence needs to be provided to all organisations with an interest in this area.
"This can only be achieved by an independent body being responsible for data from satellite tags rather than being processed by organisations actively seeking restrictions on grouse shooting."