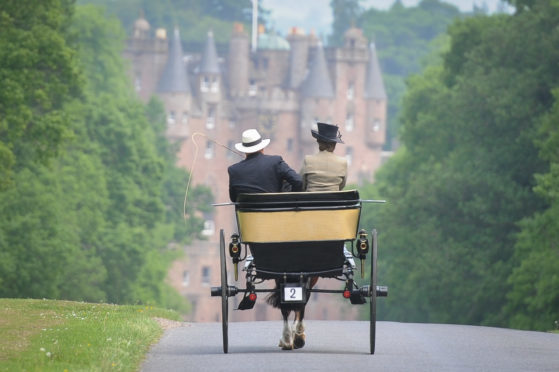 Equine sporting excellence was celebrated in the historic setting of Glamis Castle's spectacular grounds as the Angus landmark welcomed participants to Scotland's third Attelage de Tradition over the weekend.
Visitors from across the globe who were taking in the attraction were treated to the added bonus of immaculately turned out horses, carriages and drivers in the continental competition which tests skill and control over a range of disciplines.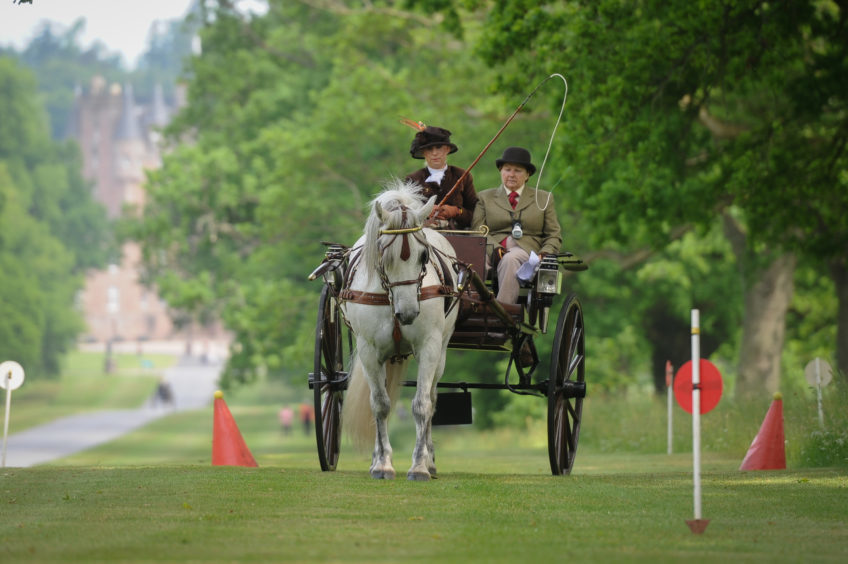 The returning event, staged at Glamis in a 2016 Scottish first, is part of a rapidly growing international carriage driving competition which promotes the use of traditional carriages, the majority more than seven decades old, in the hope that they can be preserved and used over many years to come.
Pre-1945 built carriages carry more favourable marks than post-1945 vehicles to encourage their use and heritage and the event is open to single, pairs, tandem and multiple outfits.
Over two days at Glamis, participants from across the country took part in challenges including a 15 kilometre routier test through the castle grounds, with a number of feature difficulties along the way.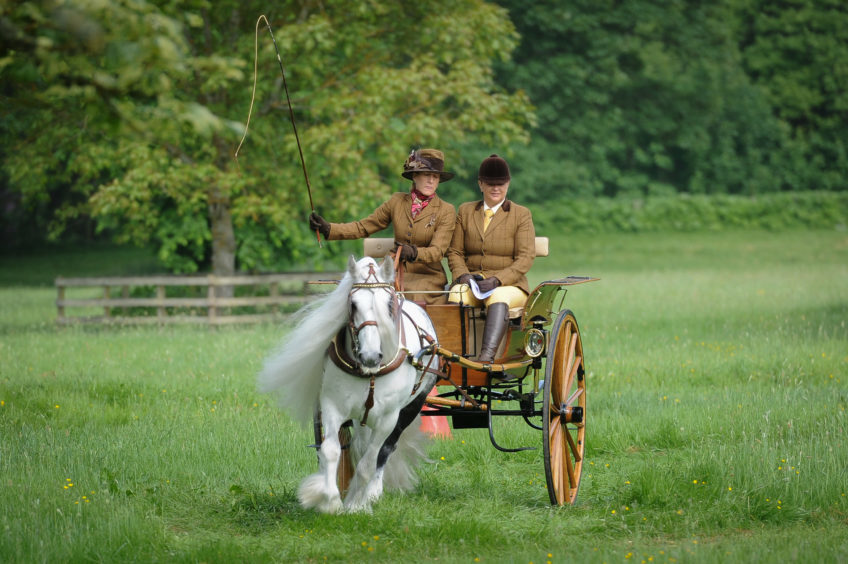 Judges also carried out a detailed scrutiny of the competing teams in the presentation element of the competition, and the maniabilites section of the event tested driving skills around a course containing 20 narrow coned gates, with little margin for error.
The Ciat (Concours International d'Attelage de Tradition) event runs in some 15 countries across Europe to the same strict rules.