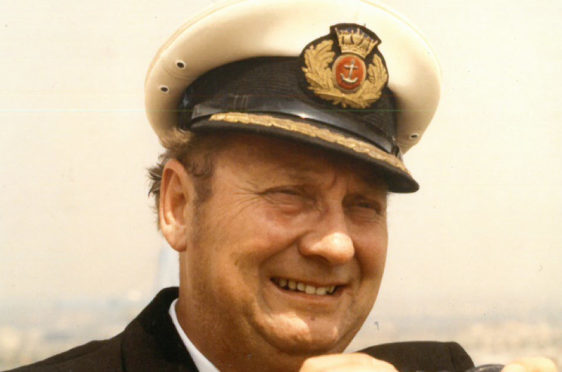 A 91 year old war hero has shared the story of his remarkable escape after his ship was torpedoed by a Japanese submarine at an event highlighting a Scottish charity's work supporting sight-loss veterans.
Arbroath man Sandy Davidson told how he spent 19 days at sea in shark-infested waters as the Provost of Angus dropped in to hear first-hand how a Scottish charity helps veterans' with sight loss.
The local group gather each month for a lunch organised by the charity Scottish War Blinded, which delivers regular social opportunities for veterans to come together and share experiences, as well as  providing specialist equipment and technology to support independent living.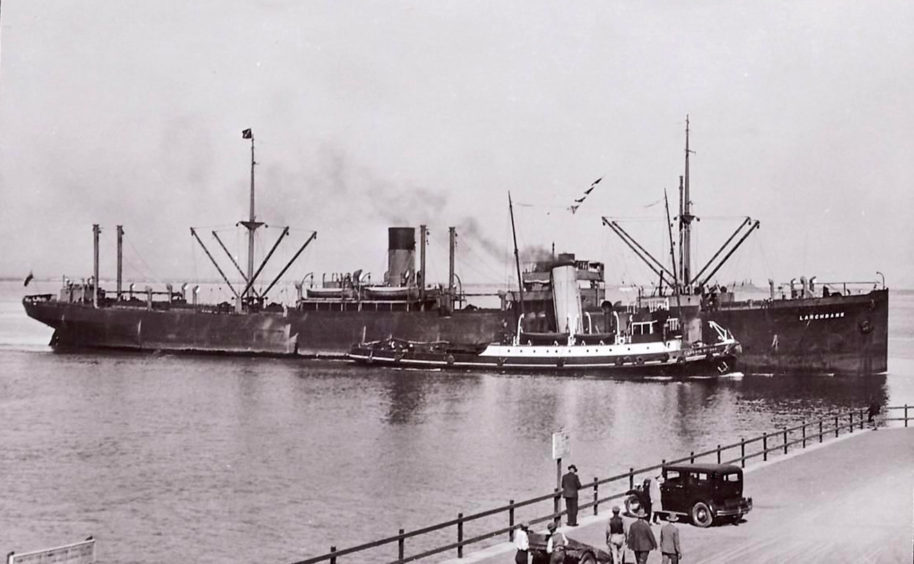 Mr Proctor said: "I was delighted to meet the veterans and hear more about the excellent work carried out by Scottish War Blinded.
"It was also extremely interesting to understand the specifics of what they do for individuals such as Mr Davidson – and of course to hear about his experiences in WWII.
"As Veterans Champion, I know just what a crucial role organisations such as Scottish War Blinded play, and I would commend them on their excellent work, as regular contact with experienced and supportive outreach officers are invaluable in helping individuals adapt to sight loss.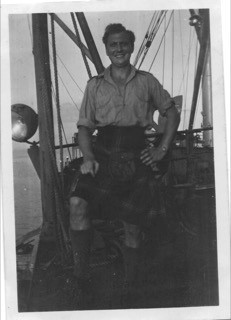 Established in 1915, the charity initially supported soldiers returning from World War I, after many faced a life of permanent blindness from injuries sustained from the use of chemical weapons.
Today, the majority of veterans supported by the charity have lost their sight long after their service, often due to age related causes such as macular degeneration, and the charity welcomes inquiries as they continue to expand the numbers benefiting from the support they provide.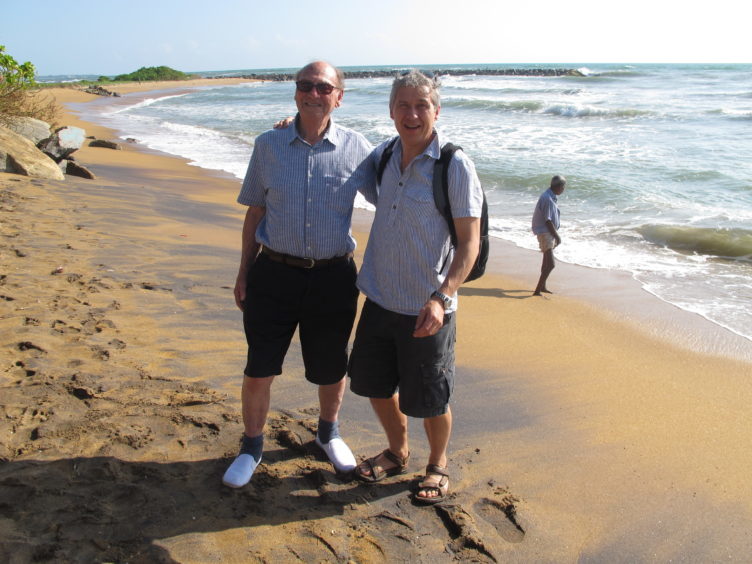 Support is tailored to each individual to help them live as independently as possible, with help and activities including kitchen skills, information technology, fitness and gardening.
Mark O'Donnell, Chief Executive of Royal Blind and Scottish War Blinded "With the number of people living with sight loss in Scotland expected to double by 2050 in line with population ageing, the outreach service provides a vital lifeline for veterans with sight loss, such as Sandy.
"For all of us at Scottish War Blinded, it is a privilege to hear the experiences of veterans who have served their country.
"We provide tailored support – such as social opportunities, and equipment to regain independence after sight loss, and I would encourage any veteran who is experiencing issues with sight loss, or anyone who cares for a veteran, to get in contact on 0800 035 6409 to find out how we can assist."
An amazing escape
Sandy Davidson set off for his first voyage as an apprentice sailor for the Merchant Navy from Glasgow to New York in June 1943 when he was just 17 years old.
The ship, the Larchbank, was loaded with two motor torpedo boats in New York for delivery to Calcutta, and travelled in convoy, zig-zagging to confuse enemy submarines.
However, their luck ran out on September 9 1943, when the Larchbank was hit by one of two torpedoes launched by Japanese submarine I.27.
With no time to send a radio signal, the ship sank quickly, taking one of the precious lifeboats with it, and Mr Davidson found himself in the sea.
With the prospect of a shark attack at any moment, and with the danger of being machine gunned by the Japanese submarine, Sandy was hauled aboard one of the lifeboats.
With nothing but a compass, and limited supplies of food and water, they made for Sri Lanka, although they hoped to be picked up by a ship.
Sharks stalked the boat for 11 days, while the wind from the monsoon in the south west allowed the men to sail an average of just 24 miles per day.
After nearly two weeks at sea, the crew believed a submarine was surfacing near the lifeboat.
"We ripped off our insignia as we knew we could be shot if it was an enemy vessel," said Sandy. "But it was just a huge whale surfacing near the boat."
The men were down to their last day of food and water when they finally spotted land on the horizon, on September 28, 1943.
After 19 days at sea, they grounded on a beach at Sri Lanka.
The crew, by now extremely weak, crawled ashore on their hands and knees, where local people gave them food and water, collecting coconuts so they could drink the milk from them.
Mr Davidson continued: "As the day wore on they obviously decided something should be done about us so with an islander under each arm we set off.
"We went through jungle and across the railways lines and ended up in a police station."
Of the 69 crew members, just 23 of them had survived.
After returning to the UK Sandy continued his career in the Merchant Navy, reaching the rank of Captain before he retired in 1986.
In 2013, exactly 70 years after he first landed on the beach, Sandy made an emotional return to Sri Lanka with his son Neil, revisiting the spot where he first made land.