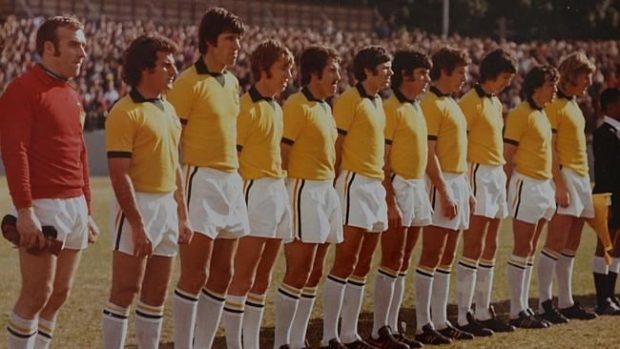 He was the Dundee footballer who quit part-time Montrose and emigrated to Australia where he became a World Cup hero.
Jimmy Rooney, 72, is a legend in Australia where he won 100 caps and played in the first Socceroos team to qualify for the World Cup in West Germany in 1974 and captained the side on several occasions.
The midfielder scored some memorable goals during his career including one against Brazilian club Santos, including the mighty Pele, but his name still remains largely unknown in Courier Country.
Montrose FC historian Forbes Inglis said: "It was 'fashionable' for players to emigrate around that time.
"John McDonald left Montrose to go to Australia and also another player called Charlie McCorquodale – no doubt there were others.
"Neither was as successful as Rooney. Rooney is easily the Mo's most capped player but he's not really on the radar of Mo fans now.
"The one who got away was Gordon Smith who won 18 caps. Smith was born in Edinburgh as his father had gone there looking for work.
"He returned to the town as a baby and grew up there. He played for Montrose Roselea but never for the senior side."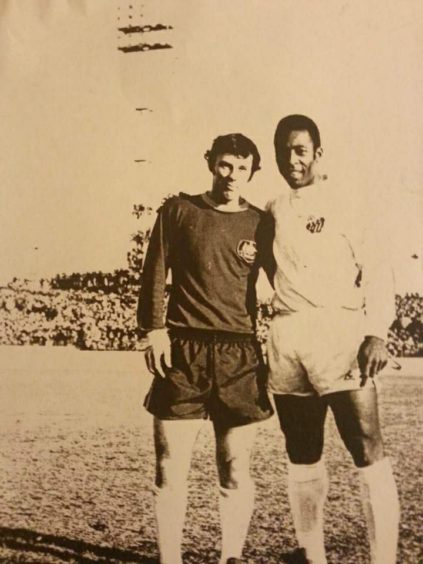 Born in Dundee, Rooney played with junior side Lochee Harp, Peterborough United and Montrose before he emigrated to Australia and joined the Victorian club Lions in 1968.
He moved to New South Wales to Prague in 1970 before later playing at APIA Leichhardt in the New South Wales First Division.
He won his first Australian cap in 1971 and became a fixture in the national side which qualified for the World Cup for the first time in 1974.
He was the first choice in midfield and played in all three matches in the group stage against East Germany, eventual winners West Germany and Chile. Australia went out in the first round with just a point.
Rooney played in the inaugural National Soccer League season for Marconi and subsequently for Fitzroy United Alexander.
He said: "Two of my four brothers were at the ground in Hamburg when we faced East Germany in our first match in 1974.
"It was unreal. In our second game when we walked out onto the pitch in two lines and you looked across you saw Beckenbauer, Gerd Muller, Wolfgang Overath and other great players of that era and you realised how privileged you were to be on the same stage as them.
"We were pinching ourselves but we also knew we had to concentrate on the job.
"We lost two of our three matches at the World Cup but I reckon we did Australia proud."
Rooney faced Pele when Santos played in Sydney and he also played alongside Ferenc Puskas during a charity match in the early 1980s.
He is a member of the Hall of Champions of the Football Hall of Fame.
The best player in the Victorian Premier League Grand Final each year is awarded the Jimmy Rooney Medal.