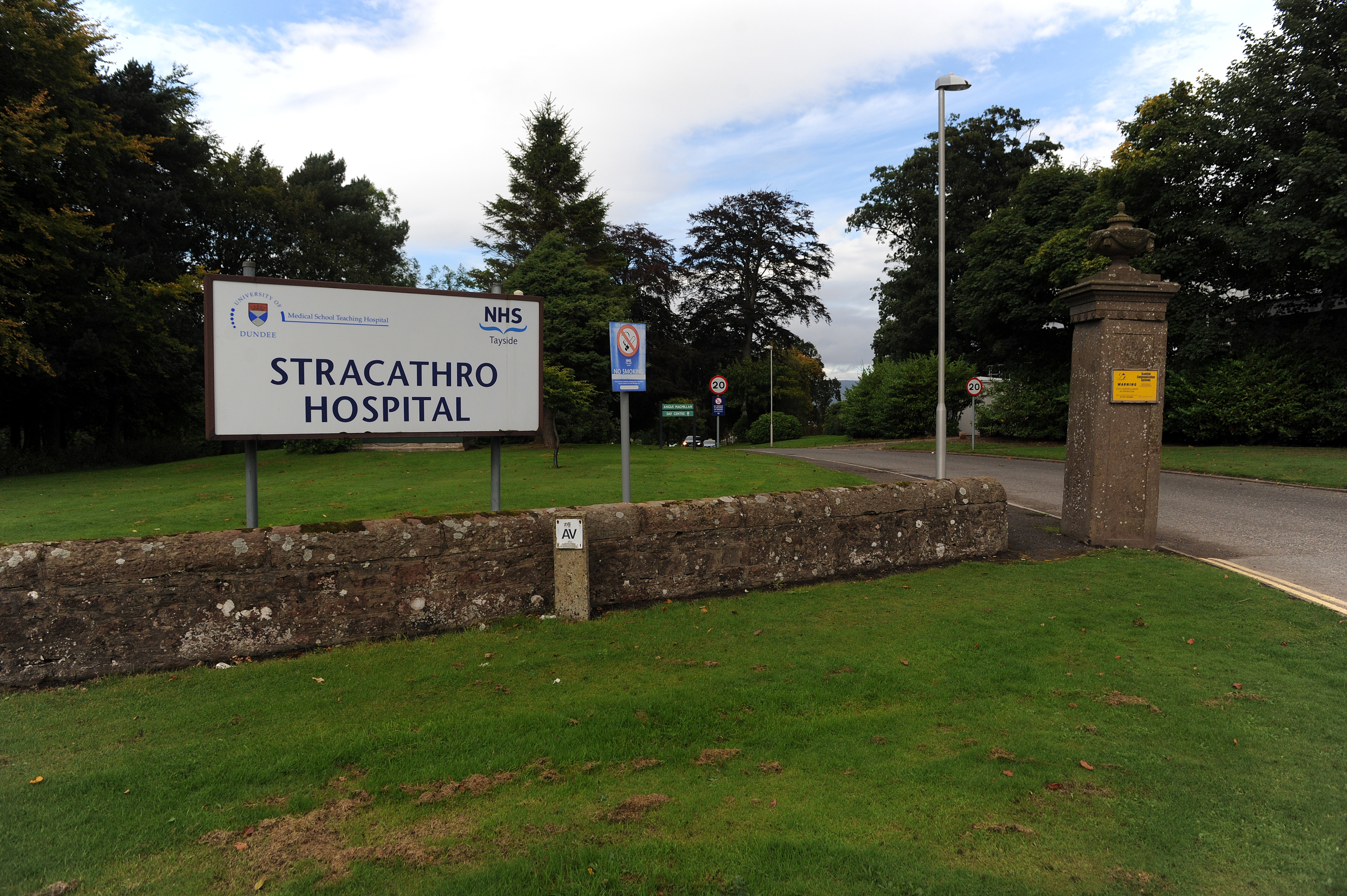 NHS Tayside yesterday issued a commitment that it is not closing Stracathro Hospital as speculation mounted over the future of the facility.
The health board's new leadership team moved to allay fears after veteran Stracathro campaigner and former Angus provost Ruth Leslie Melville said she had been informed by a health source of plans for the hospital to close.
Politicians from several political parties had sought reassurances from NHS Tayside about their plans for Stracathro.
Yesterday NHS Tayside chairman John Brown said: "I can assure everyone that Stracathro Hospital is not closing.
"The board of NHS Tayside has not changed its previously stated position that Stracathro Hospital is key to the future delivery of health services in Tayside.
"It remains our intention that we will treat more patients on the site in the future as we press ahead with our ambitious plans to redesign health and care services."
The health board also pledged that members of the public would be fully informed about the health board's Transforming Tayside programme which will examine how services are delivered in the future.
Chief executive Malcolm Wright added: "We remain committed to making sure our patients, families, carers, the public and staff work with our leading clinicians to help shape services which will be fit for the future.
"We are going to be out and about in the coming months talking about our plans and making sure there are plenty of opportunities for people to have their say and we'd like as many people as possible to be involved in designing their future health services."
The question mark over Stracathro was raised at the House of Commons by Angus MP Kirstene Hair on Thursday.
North East MSPs Mike Rumbles and Liam Kerr had also written to Mr Wright seeking reassurances about Stracathro's future.