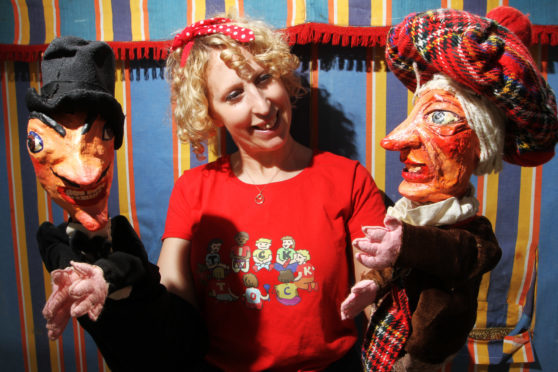 An inspirational Arbroath woman misdiagnosed with terminal cancer is passing on her love of life to the younger generation through music and puppetry.
Abbey Craig, 40, is using puppets created by her parents to bring joy to children at music and drama workshops.
Working with her husband Barry Smale, they run the only Tick Tock Music classes for the under fives in Scotland.
The couple moved back to Arbroath from London earlier this year after Abbey's tumultuous battle against cancer.
Tick Tock Music has proved a great success in Broughty Ferry, with Abbey using the original puppet booth used by her parents, Rick and Ann Craig of Auchmithie, 35 years ago.
She said: "When I was a very young my parents ran the The Peek A Boo puppet theatre company.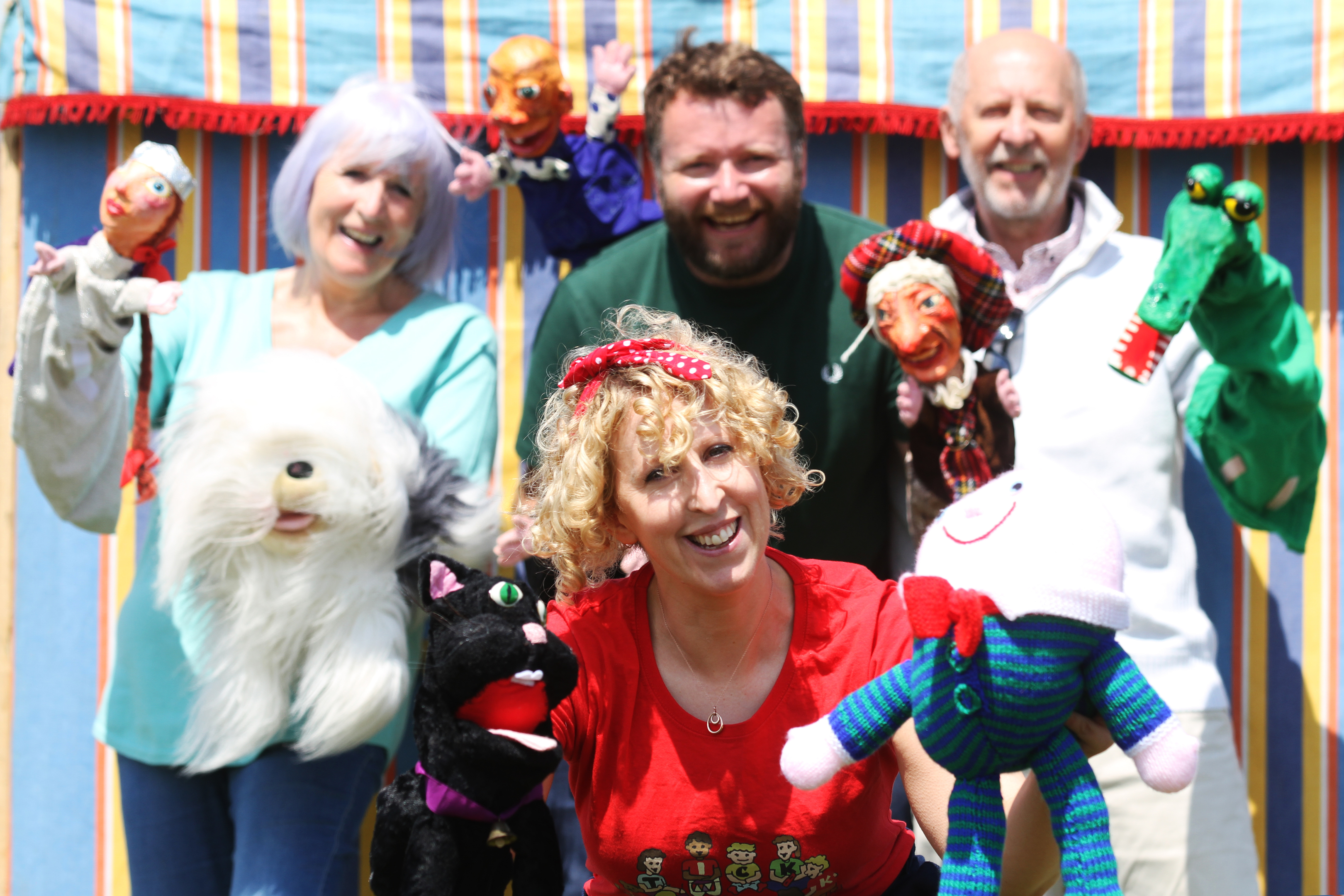 "They used to do shows in Carnoustie, Broughty Ferry, Arbroath and Montrose every summer.
"Dad was an art teacher and made all the puppets, mum did drama so they combined their talents."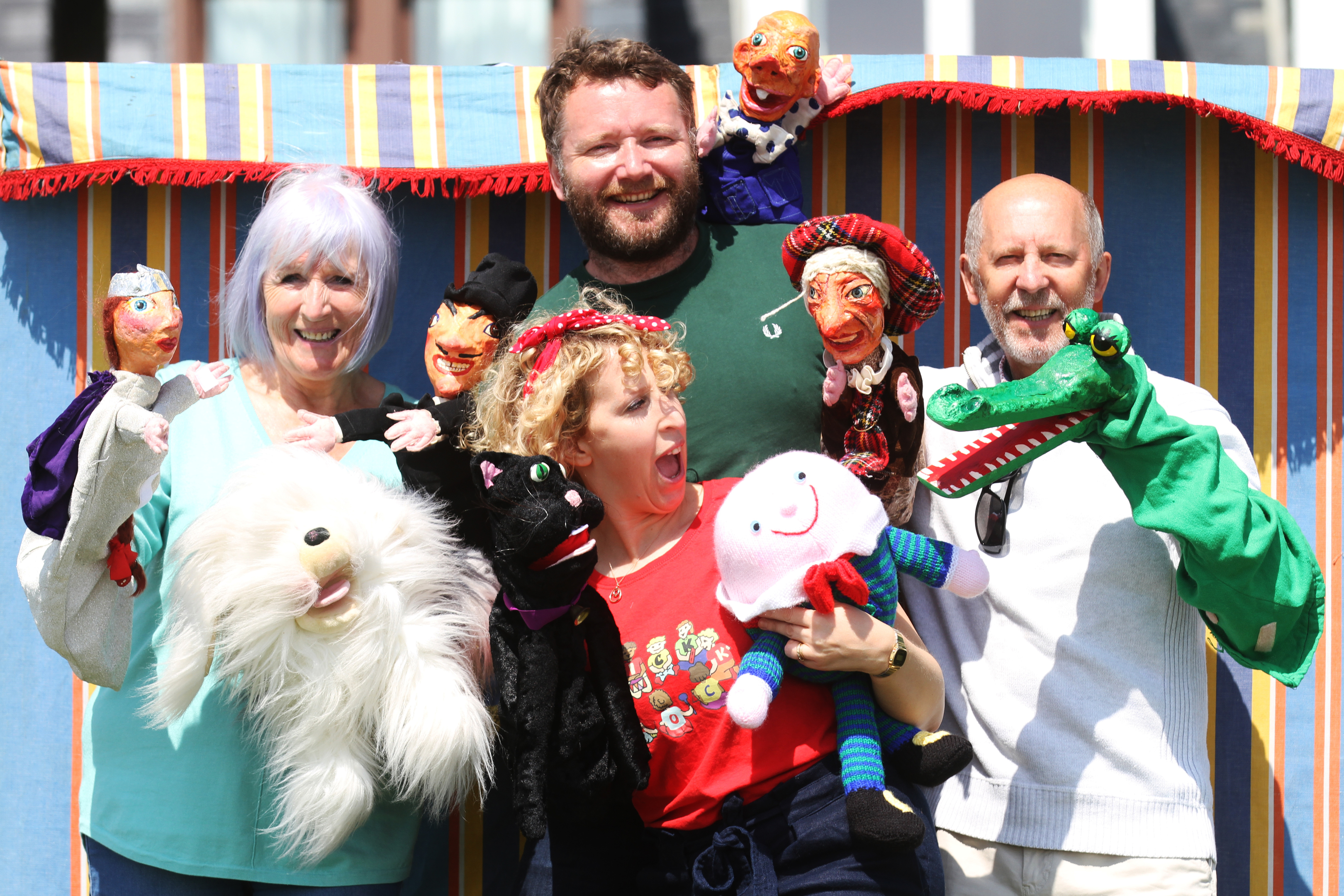 Abbey went on to study at the Royal Scottish Academy of Music and Drama in Glasgow before becoming a teacher.
It was when she moved to London she became involved with Tick Tock Music but everything was put on hold when she was diagnosed with breast cancer in July 2015.
After extensive treatment the family were devastated when Abbey received the news the cancer had spread to her ribs and the diagnosis was terminal
She said: "When I was told the cancer had spread to my ribs and bones the best antidote was working with children.
"Barry and I planned in earnest to move back up to Scotland as last April I had been told I only had a couple of years and that I would decline pretty quickly."
Further tests prior to Christmas revealed the diagnosis had been incorrect and there was no secondary cancer.
She continued: "So we were back to where we were a year ago and were ready to be with family."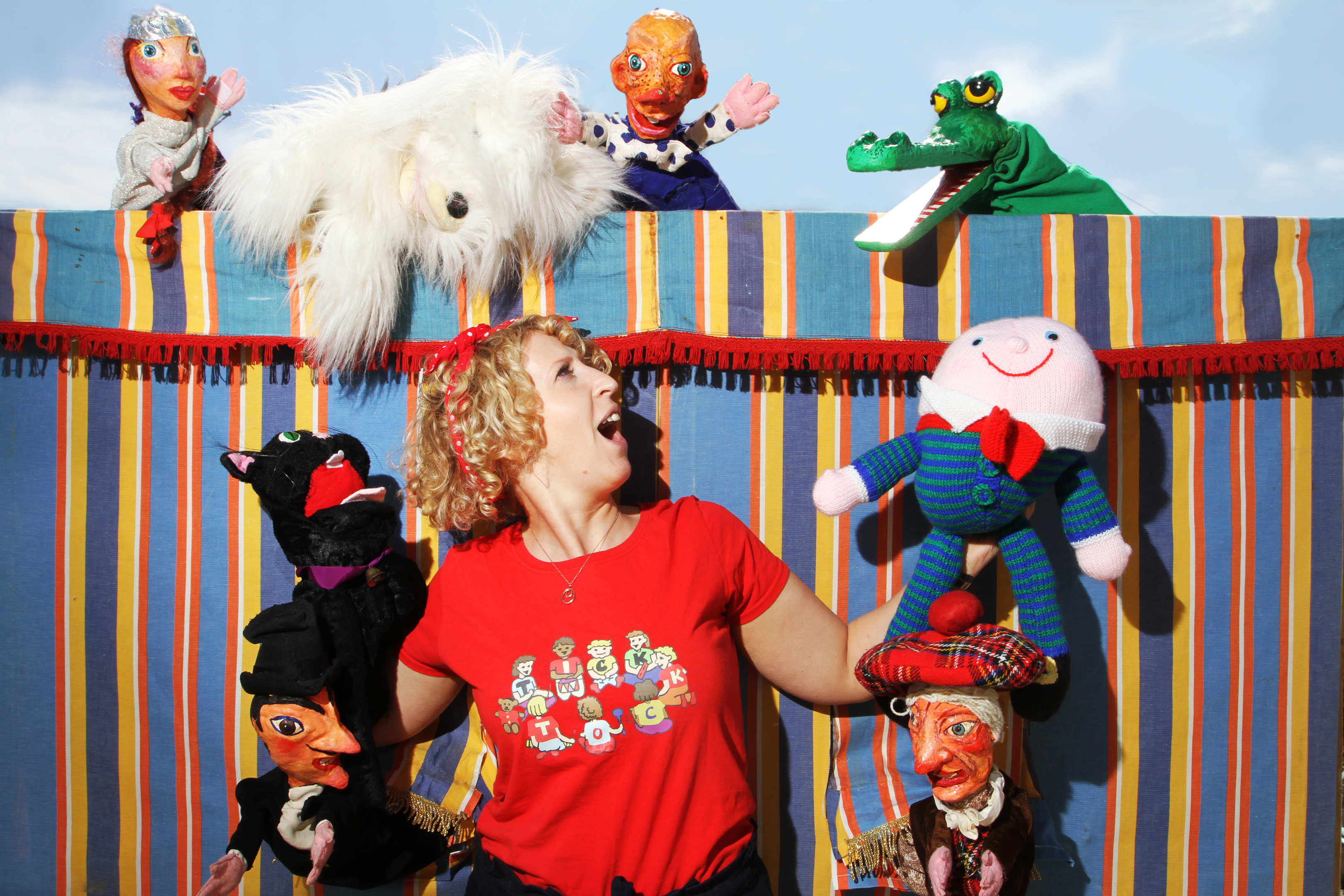 Abbey and Barry moved north in February and whilst living with her parents they suggested she used the puppets and the puppet booth for the music and drama workshops.
She said: "I have a new philosophy of life and thought – 'what did I have to lose?
"I have created new stories with the puppets as times have moved on so much. We don't do Punch and Judy anymore, it is more non-gender specific mixing the roles. It's great fun.
"Mum and Dad help make the props, dad still stiches all the costumes, he is like Geppetto.
"It has been crazy. I have been given a new lease of life.
"I can never really say I am all clear but am in remission.
"Life is for living.
"Doing Tick Tock with Barry, the children and the mums, it's a nice job and I just want it to be a success."
The classes have now stopped for the summer but have proved popular in Broughty Ferry and Carnoustie.
Abbey is organising a couple of events for the weekend of July 14 and 15 and is hoping to expand her workshops in Arbroath.
Full details on Tick Tock Music can be found at www.ticktockmusic.co.uk.