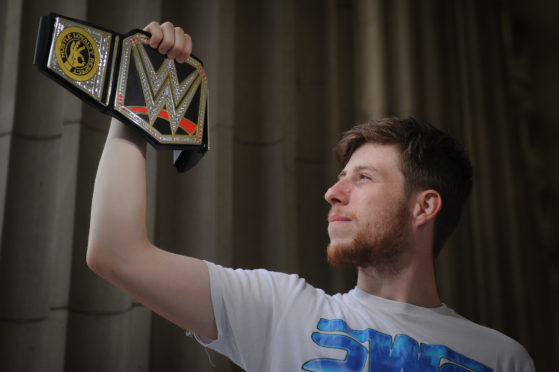 A Tayside councillor has revealed his secret past as a trash-talking, bone-crunching, body-slamming wrestler.
Monifieth and Sidlaw Lib Dem Ben Lawrie – who now grapples with opponents in the Angus Council chamber – trained as a wrestler 10 years ago before giving it all up to focus on his studies.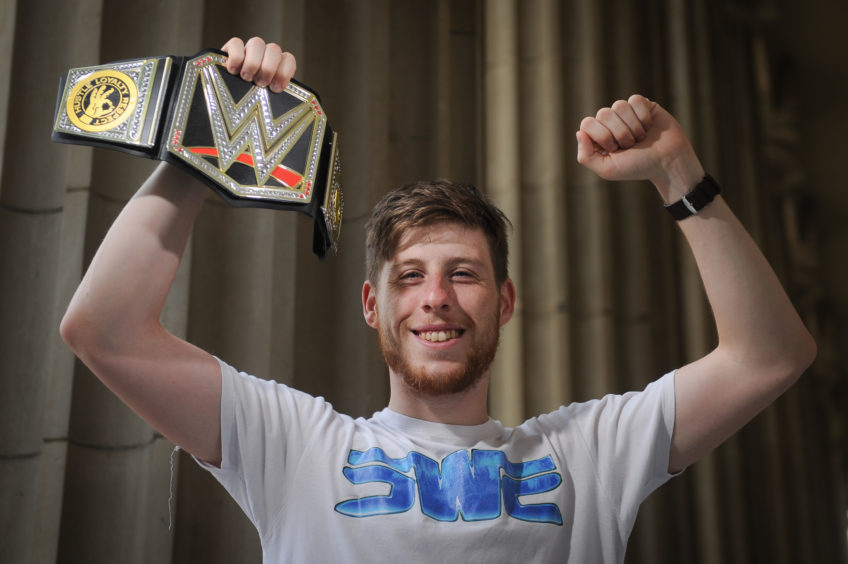 Mr Lawrie was famous for his "Bentista-bomb" move and recalled fond memories of being hit over the head with steel chairs and wooden canes after joining the Scottish Wrestling Entertainment (SWE) aged 14.
He said: "I went to the Hartland Training School in Blairgowrie with a close friend of mine and must have done it for a year or two.
"I had always been a huge World Wrestling Entertainment (WWE) fan since I was wee and loved copying what I'd seen on TV with my school mates on the trampoline in the garden.
"The 'don't try this at home' disclaimer always seemed more of a challenge to us than a warning!
"My good friend Samuel told me about a wrestling school he'd found in Blairgowrie and I was psyched to get the chance to wrestle in a real ring.
"I never got to fight at any promotions as you had to be at least 16 before you were allowed to do that.
"I had plenty matches with the other wrestlers at training however and I have fond memories of being hit over the head with steel chairs and wooden canes.
"I even had my head slammed in a fridge door once.
"That wasn't during a wrestling match though I think one of the coaches had just had enough of me being cheeky."
Mr Lawrie said there are definitely similarities between wrestling and politics.
"There are good guys and bad guys, lots of charismatic characters and a lot of trash-talking," he said.
"I'm yet to see anybody get power-bombed through a table in the chamber but who knows?
"It could still happen yet."
Mr Lawrie's wrestling heroes growing up were Rey Mysterio and six-time world champion Batista.
"I was a big fan of Batista too and whipped out my own 'Bentista-bomb' on occasion," he said.
"David Low really built SWE from the ground up and I have so much respect for the man.
"I remember watching the evolution of the warehouse we used to train in over time.
"To begin with it never even had a toilet and we'd have to run to the nearby Tesco if we needed.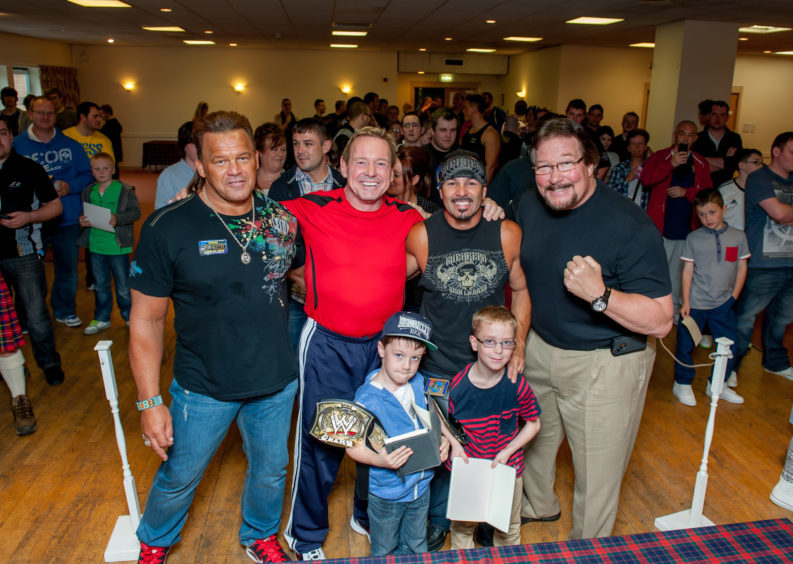 "SWE has come on so far since those days and now they have special guests like Million Dollar Man Ted DiBiase in the mix.
"SWE truly is the home of Scottish wrestling and I know they're going to keep on nailing it."
Dundee-based SWE put on the annual Hell for Lycra event at the Caird Hall which this year takes place on August 18.
SWE owner David Low said: "Ben loved wrestling and attended all sessions when he was a trainee.
"He excelled quite quickly and did well at that time.
"He remains a great friend of everyone at SWE."