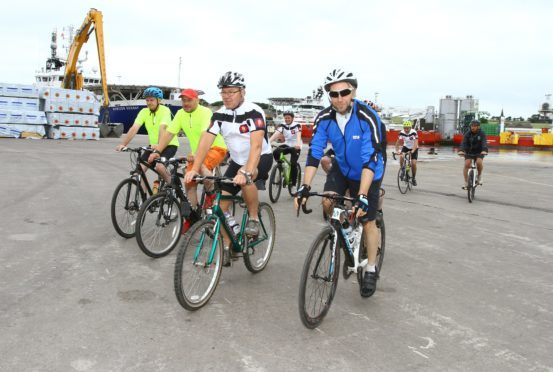 A gruelling cycle relay for UK farm charities made its way through Tayside on Thursday.
Grain and feed merchants are pulling together to raise £100,000 for the Farming Community Network (FCN), by riding around the principal feed mills, ports, grain stores and supply trade businesses sites in the UK.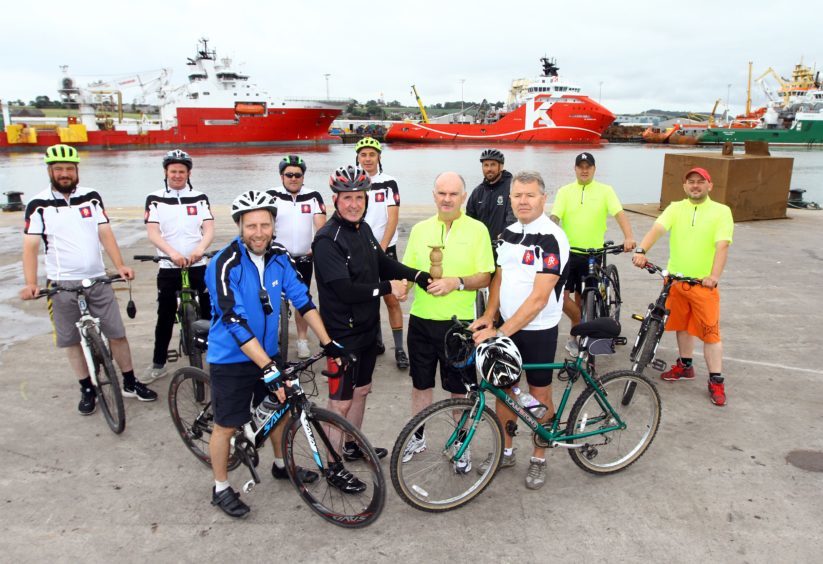 Cyclists are aiming to complete a 3,500-mile journey the length and breadth of the UK, visiting more than 170 different sites representing more than 75 companies.
The charity riders were in Perth, Dundee, Arbroath and Montrose on Thursday before heading into Aberdeenshire.
The relay is due to finish in Warwickshire on July 31.
Gavin Walker and Alan Gourlay of Scotgrain started off from Dundee on Thursday morning.
The baton changed hands with Scotgrain employees in Arbroath before making its way to Montrose.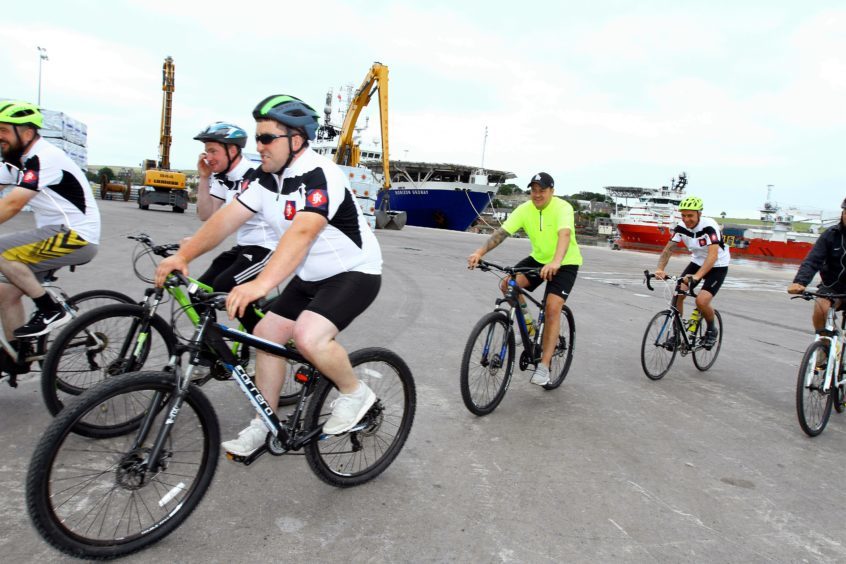 It was met there by Rix Shipping general manager Mark Cessford, Raymond Smith of Agrii, Colin Young of East Coast Viners Grain (ECVG) and Richie McPherson of Origin  just before lunchtime.
The employees carried the baton on its journey to the outskirts of Aberdeen where East Coast Viners Grain of Drumlithie took it further into Aberdeenshire.
Mr Cessford said: "The grain and corn trade has come together in the UK at a time of uncertainty within agriculture as it attempts to raise £100,000 for the continuing work that the UK farm charities undertake.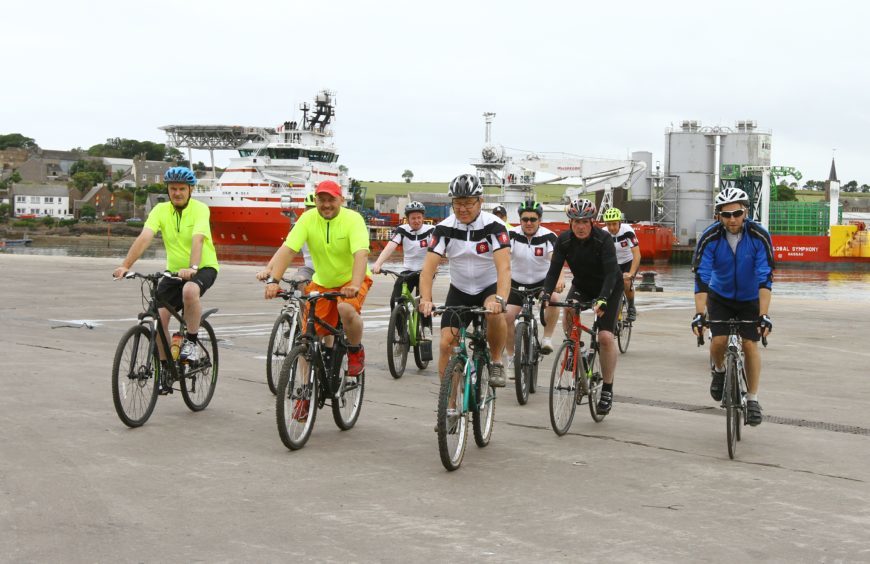 "All monies raised will be distributed to the many voluntary groups that exist to support those in the greatest need.
"I asked for volunteers from my staff, and I really admire the guys for having the courage to undertake a route that contains many uphill sections.
"I am grateful to them all for agreeing to share this journey with me, I just hope that I am not the weakest link.
"Frequently in our busy working lives, we overlook the hardships suffered by others, so to see my staff putting themselves out for others is deeply rewarding."
Mr Cessford said the company was still accepting donations on 01674 672827. People can also donate at www.justgiving.com/fundraising/GAFT