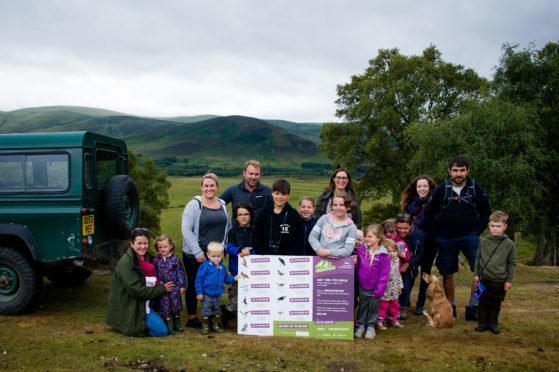 Children living in the Angus glens have attended a preview of a new moorland wildlife campaign launched by gamekeepers and land managers throughout Scotland.
They took part in a "spot the species" session with Angus gamekeepers where they identified local wildlife.
The #WeHaveWildlife campaign aims to raise awareness of the plethora of wildlife thriving on Scottish moorland and counter the misconceptions nature reserves and wildlife centres are the only places to find wildlife.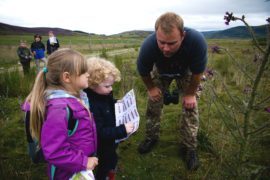 The local launch was held on the eve of wildlife expert and TV presenter Chris Packham's ten-day Bioblitz which visits various sites throughout Scotland as part of the UK wide tour, recording every plant and wildlife species seen along the way to set a nature benchmark for future audits.
All forms of wildlife will be investigated in this snapshot of the countryside but Scotland's gamekeepers and land managers argue managed moorlands also have wildlife in abundance.
A wide range of rare bird species are thriving on managed moors as a result of predator control and habitat management – not least the red grouse, the only species unique to the UK, found only on moorland.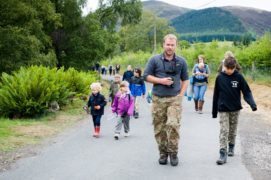 Lianne MacLennan, coordinator of the Grampian and Angus Glens Moorland Groups, who is spearheading the #WeHaveWildlife campaign, said: "There is an abundance of wildlife throughout the whole of our countryside, with moorland in particular offering a rich biodiversity in which a wide variety of wildlife and habitat can flourish, thanks to the efforts of our gamekeepers and land managers.
"Disappointingly none of the Bioblitz sites being visited are on moorland, with the tour focusing around nature reserves and wildlife centres.
"We support the Bioblitz exercise in establishing a benchmark for wildlife, however moorland sites should have been included as part of this audit to gain a true picture of the wildlife we actually have around us."
Gamekeeper Garry MacLennan, from the Angus Glens Moorland Group, added: "We are committed in our conservation efforts and given the recent studies, it is evident keepered ground is notably more successful for bird conservation than other areas."
Estates and gamekeepers across the country have been stepping up efforts to educate the public on moorland biodiversity through their #WeHaveWildlife campaign and encouraging all to get outdoors, take a walk on the 'wildlife' side and document the array of wildlife species spotted en route.
To download and print off a "spot the species" form, visit the Angus Glens Moorland Group or Grampian Moorland Group websites.