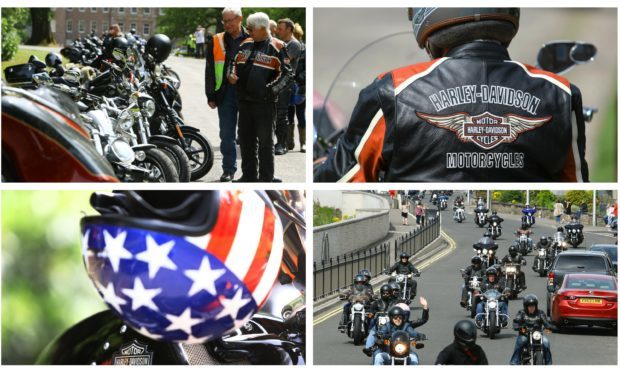 All roads led to Brechin at the weekend as the Angus town hosted the seventh Harley-Davidson in the City Motorcycle Festival.
Almost 650 motorbikes in all shapes and sizes took part in the annual ride-out from Brechin Castle on Saturday.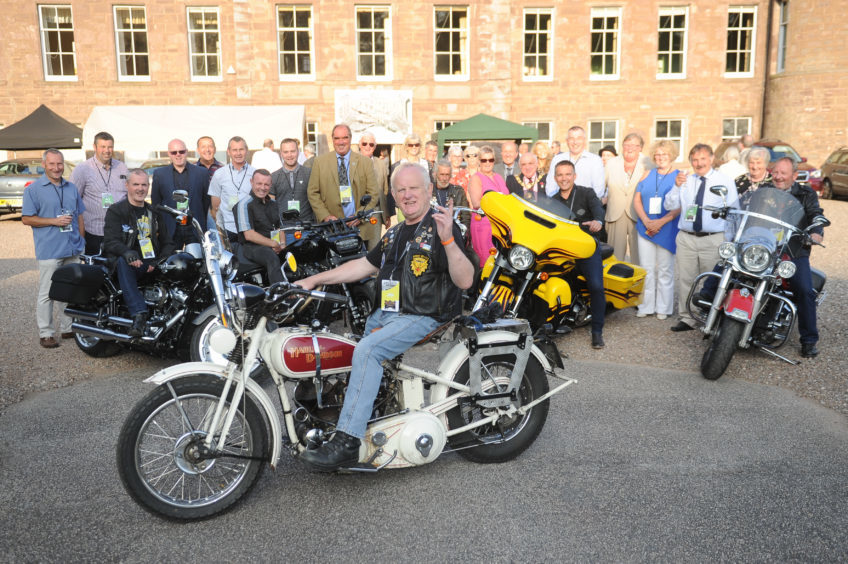 For the first time the organisers spread the popular festival over two days.
Bill Sturrock, HDITC chairman, said a number of changes were introduced to this year's event to ensure there was something for all the family.
They're lining up #thunderrun pic.twitter.com/9RP42YiylF

— Janet Thomson (@C_JAThomson) July 14, 2018
He said: "Family is at the heart of the festival. We are celebrating the legacy of the Davidson family from Aberlemno and making sure there is something for everyone."
This included the first World Tunnock's Teacake Eating Championship in Brechin, run in association with Tunnock's.
Fancy a Tunnock's teacake – first of today's heats in Brechin pic.twitter.com/TtBmoKdrx3

— Janet Thomson (@C_JAThomson) July 14, 2018
Among those taking part in the heats on Saturday were Jason Stephen, 29, and Steven Cairney, 34, both from Brechin.
They rose to the challenge of eating as many teacakes in four minutes, then washing them down with a can of Irn Bru in under a minute.
In their heat Jason consumed 19 and Steven managed five less.
VIDEO: Harley-Davidson 'dream come true' for Dundee woman battling cancer
Jason, a member of community group BRAVO Brechin, was surprised at how many he had eaten.
He said: "I heard the unofficial world record is 47. I've got a sweet tooth and trained for the heat by eating a custard doughnut, a yum yum and downing a large cup of coffee."
His efforts paid dividends as he made it through to the final on Sunday, eating 18 on the day, followed by Bill Sturrock who managed 16 and Stewart Smith from Brechin who managed 15 on Saturday and 14 on Sunday.
Local supplies of teacakes sold out prior to the event with Tunnock's donating more than 3,000 of the Scottish delicacies for the challenge.
Commenting on the weekend Bill said: "It has been absolutely stunning. We had 283 Harley-Davidsons, the most we have ever had, and a total of 647 bikes.
"The Show and Shine event on Sunday was also a big it with the traders really pleased with the turnout."
The winner of the people's choice award was Chris Low from Maud, who was also reserve overall for his modified Chopper.
The furthest travelled was Lynn Cresswell who rode 340 miles from Derbyshire on her Harley-Davidson, and the overall winner was Mark Potter from Montrose with his 2009 custom Chopper.
The festival started on Friday evening with a reception in Brechin Castle.
Among those in attendance was Angus Provost Ronnie Proctor.
He said: "The Harley-Davidson in the City Festival has grown year on year, long may it continue to do so."