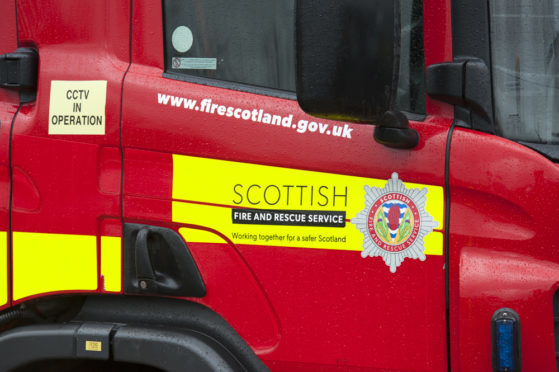 Firefighters extinguished a tractor which went up in flames in a field near Kirriemuir.
Two fire engines raced to Herdhill at 8.20 on Thursday night and doused the tractor.
Nobody was injured in the fire, which had spread into part of the field.
It is not yet known what caused the blaze but it has not been reported to police.
Herdhill residents reported hearing two loud bangs, followed by a lot of black smoke.
A Scottish Fire and Rescue Service spokesman said: "The call came in at about 8.20pm.
"When we got there one tractor was on fire, as well as a bit of the field. We used one jet to put it out and nobody was injured."