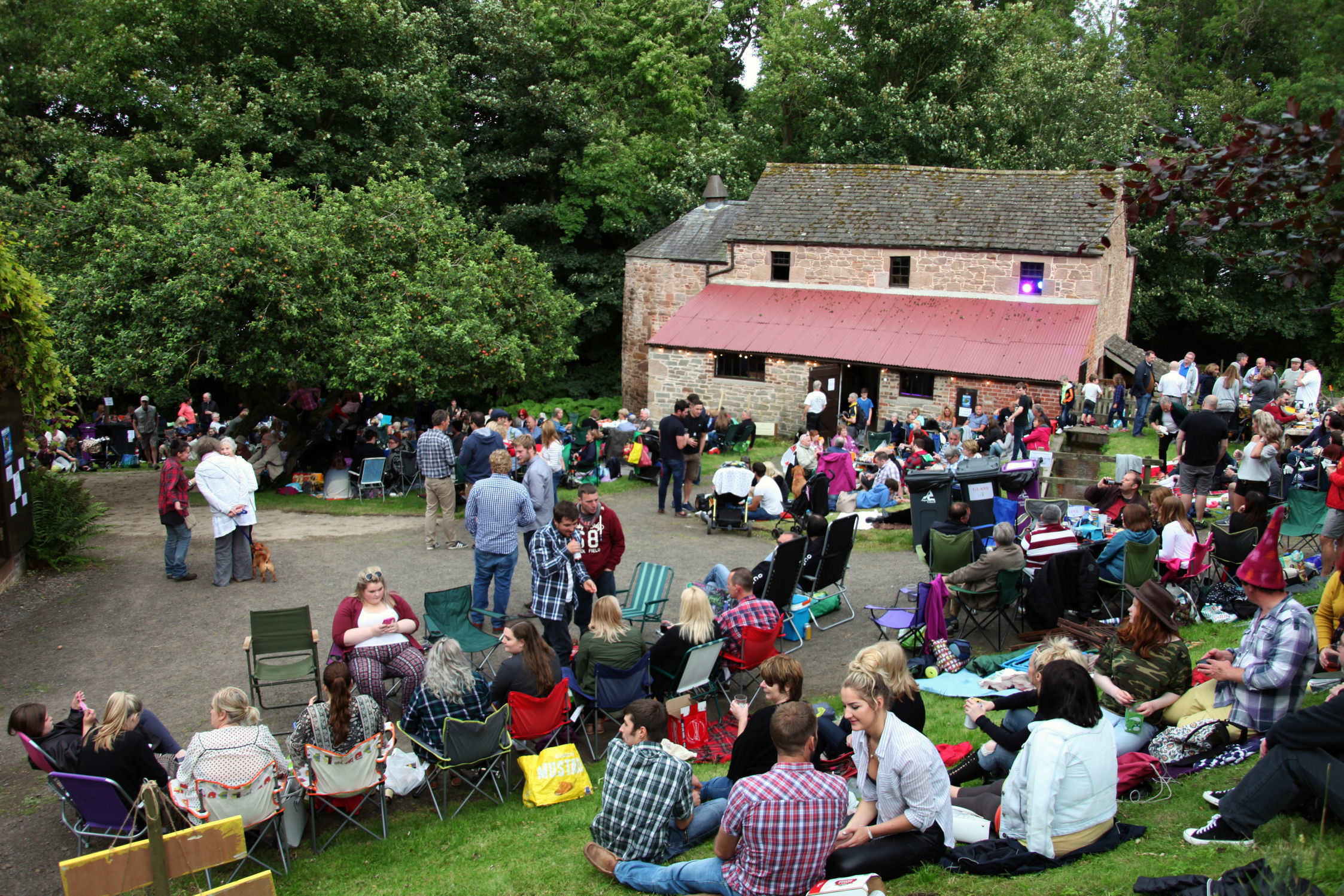 Top musicians from near, far and wide are tuning up for the two-day Music at the Mill festival next month.
The festival at Barry Mill near Carnoustie is growing bigger every year, and 16 artists are appearing next month at the National Trust venue.
Headlining on Saturday August 4 will be award-winning husband and wife duo The Black Feathers, who are travelling up from Gloucestershire to take part.
The couple, who have toured across America and who have a best-selling album, Soaked To The Bone, will be playing a selection of their harmonies, both new and old, on Saturday evening.
Sunday's headliners are Trainspotting author Irvine Welsh's favourite band, Rail Fan, from Stirling.
Other acts taking part on Saturday are James the Piper, Nifty Shades of Grey, The Twa Blighters, George Harris, Trees Don't Travel, Strange Blue Dreams and Two Thieves and the Burning Wood, who went down a storm last year.
Sunday's acts are Broon Troots, Arms Against, The Whole Shebang, The Yonderlees, Esperi, Our June Lions and local band Franco.
Organiser Steve Burke said: "We've really gone that extra mile this year to recruit some top music acts for Music at the Mill. It's going to be our best ever line-up and tickets are selling fast.
"It's important to remember too that the proceeds from the festival will go towards the running costs at Barry Mill, which is a local treasure."
Steve continued: "We want the festival to be a real family occasion, which is why children under 12 are free. There will be plenty to keep them amused."
There will be a fully licensed bar (no BYOB) from the Bespoke Bar Company, fresh pizza from Lilly's Dough, coffee and waffles from Flahute and face painting for children of all ages. There is a park and ride service available from Burnside Primary School. Saturday's events run from 4-10pm and Sunday from 12-6pm.
Tickets, priced £14 for one day or £25 for the weekend, are available at Fobel in Carnoustie, Clementine in Broughty Ferry and the Book House in Monifieth, as well as online at
eventbrite.com/e/Barry-Mill-music-festival-tickets-48182485110
or
nts.org.uk/visit/events/music-the-mill