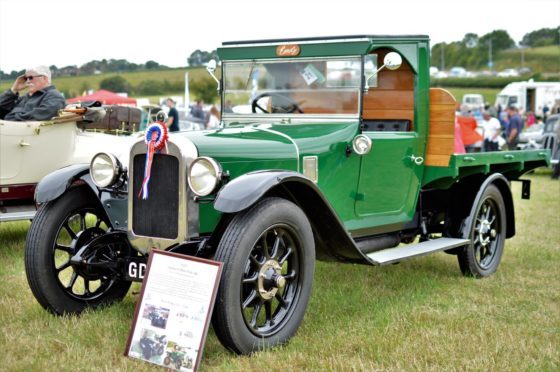 Strathmore Vintage Vehicle Club members in Angus have enjoyed success at the top competition of its kind in Scotland.
Father and son Bruce and Kevin Rae from Forfar were big winners at the Scottish Vintage Vehicle Federation Champion of Champions event at Ayr.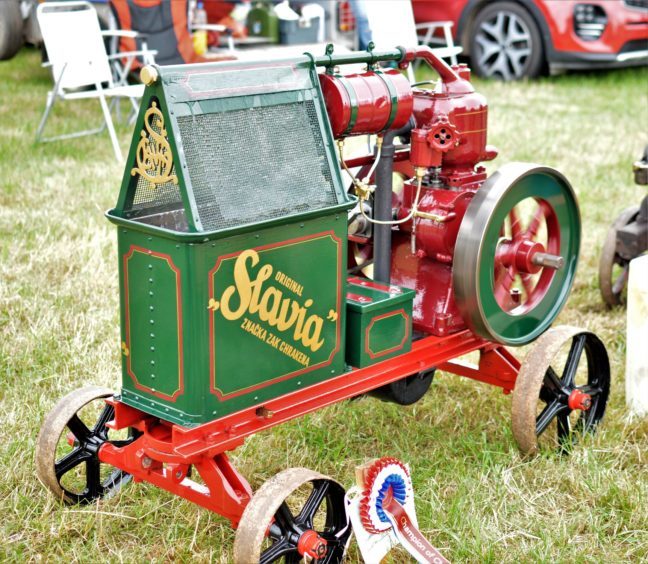 Exhibits that won a concours trophy at a SVVF member organisation in the previous year are invited to the Champion of Champions.
Each year the championship is hosted by a different rally.
The Federation awards trophies in 22 classes and an overall Supreme Champion of Champions.
Stephen Dear, director of Strathmore Vintage Vehicle Club, said: "The SVVC is hugely proud to have both Bruce and Kevin Rae as members of the club.
"Both of their exhibits have been self-restored and many, many hours of work and commitment has gone into achieving the end results.
"Bruce's 1925 Austin Pick Up won Best light commercial vehicle up to 1930.
"Kevin's 1921 Slavia – made in the former Yugoslavia and quite a rare engine – won best Stationary Engine."
A restored 1929 delivery trike bearing the name of Angus baker James McLaren just missed out this year.
The Pashley bike was in a sorry state, basically a box of bits, before its year-long restoration which was led by Mr Dear.
Absolutely everything had to be restored and put back together, and they even had the front mudguards re-manufactured to the original patter.
Mr Dear said: "The McLarens Baker's trike is a 1929 Pashley and was only narrowly pipped to second place by a 1898 Singer tricycle.
"The SVVC champion of champions event is hosted by a different rally each year – to qualify you have to be a winner from a member rally in the preceding year, and this year was held in Ayr.
"A strong line up of entries competed to be the best in 23 different categories and then from all the winners a supreme champion was chosen.
"Kevin was actually last year's supreme champion with the Slavia.
"This year it was a 1961 BMW Isetta bubble car."
Thousands of petrol heads and classic car enthusiasts recently converged on Glamis Castle to soak up over 100 years of motoring history.
Strathmore Vintage Vehicle Club (SVVC) – which organises the annual Scottish Transport Extravaganza – received a record number of entries and the event attracted a five-figure crowd in glorious sunshine.