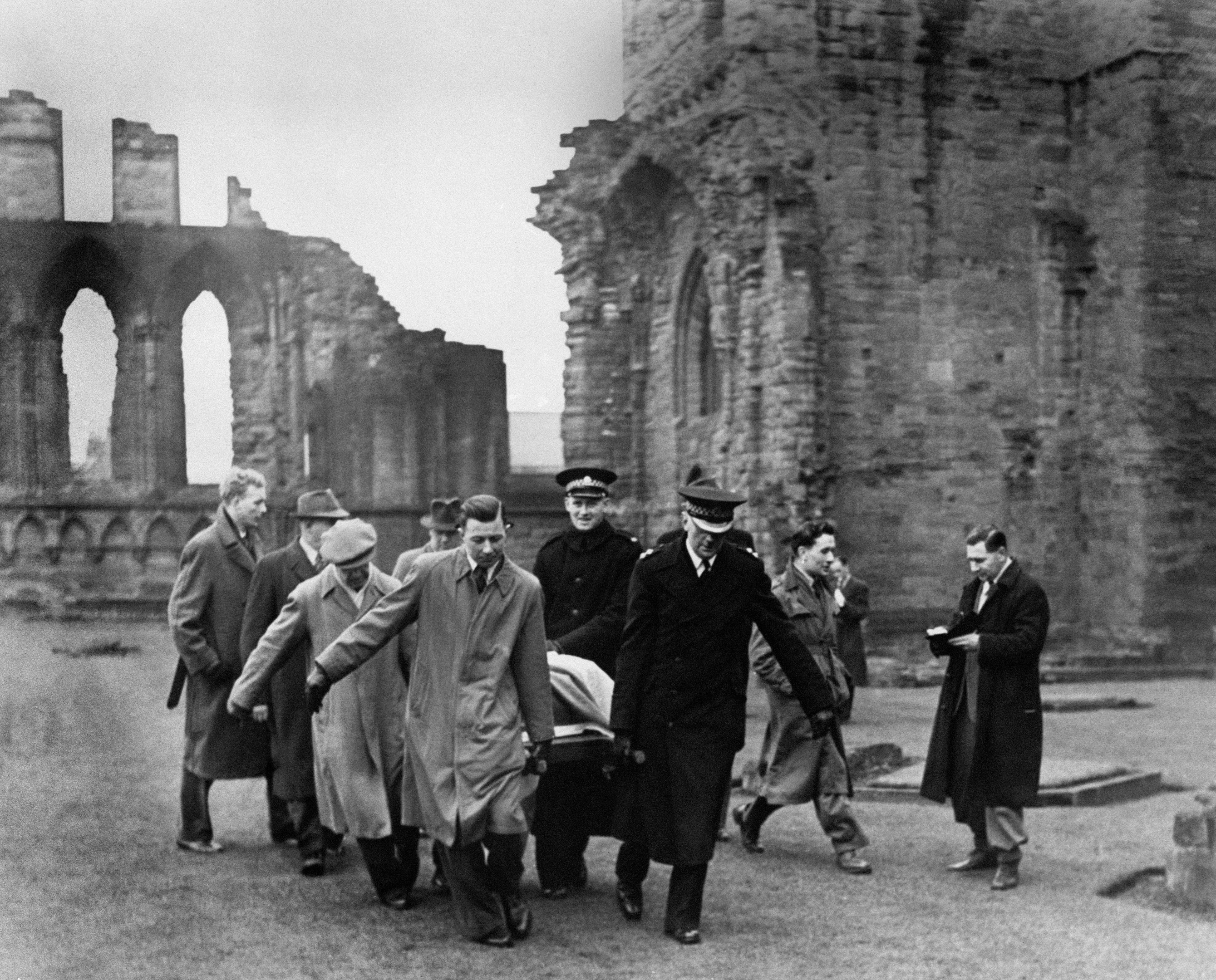 A small fragment of the Stone of Destiny, used for centuries in the coronation of monarchs, could fetch up to £3,000 at auction in Edinburgh this month.
The 1.4cm piece was taken by stonemason Robert Gray, who repaired the historic Stone after it was removed from Westminster Abbey by Scottish nationalists in 1950.
Gray, who died in 1975, and the lawyer Ian Hamilton left the Stone at Arbroath Abbey four months later to be returned, although Gray would never reveal whether the stone that returned south was the genuine article.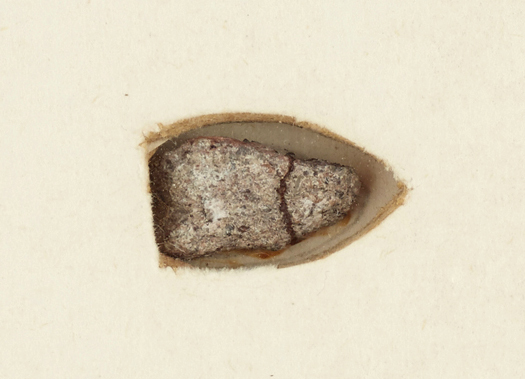 The framed fragment will go under the hammer at Lyon & Turnbull's Sale of Scottish Silver and Applied Arts on August 15, along with  a letter of authenticity.
The letter, hand signed "Robert Gray A.T, T.P City of Glasgow", states: "This is to certify that the small piece of Sandstone… was taken from the Stone of Destiny when it was being repaired by me in March, 1951."
Legend has it the Stone of Destiny — also known as the Stone of Scone — was used by Jacob as a pillow when he dreamt of Jacob's Ladder, described in the Book of Genesis in the Bible.
It arrived in Scone, Perthshire, via Ireland, around 800AD, and was used for nearly 500 years as a coronation stone for Scottish monarchs.
A powerful symbol of Scottish monarchy, it was taken by England's King Edward I to Westminster Abbey in London in 1296 and built in to his own throne, and has it continued to be used for the crowning of British kings and queens.
On Christmas Eve in 1950, the Stone was snatched from Westminster by four Scots students. It was damaged in the process and given to stonemason Gray, a co-founder of the National Party of Scotland in 1928, to repair.
Gray and Hamilton, who was one of the four who repatriated the Stone, left the historic object on the altar at Arbroath on 11 April 1951, and it was returned to Westminster.
Last used for the coronation of Queen Elizabeth II in 1953, the artefact was permanently returned to Scotland in 1996 and now resides along with the Scottish Crown Jewels in the Crown Room at Edinburgh Castle.
Lyon and Turnbull auctioneers, who have valued the small fragment at £1000-3000, said: "Perhaps one of the most famous episodes in the Stone's repatriation to Scotland was Christmas day 1950.
"In a daring escapade, it was stolen from Westminster Abbey by university students who were Scottish nationalists. Unfortunately, while stealing it, it was broken in two pieces.
"Robert 'Bertie' Gray, a stonemason was commissioned to repair it. Gray would have been an obvious choice, because he was a stonemason and active in the nationalist movements in Scotland, having helped to establish the National Party of Scotland in 1928."