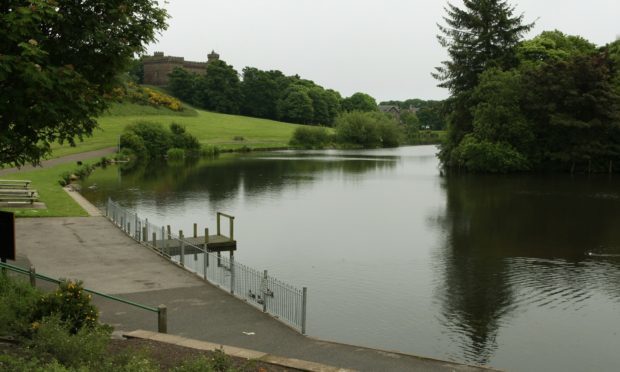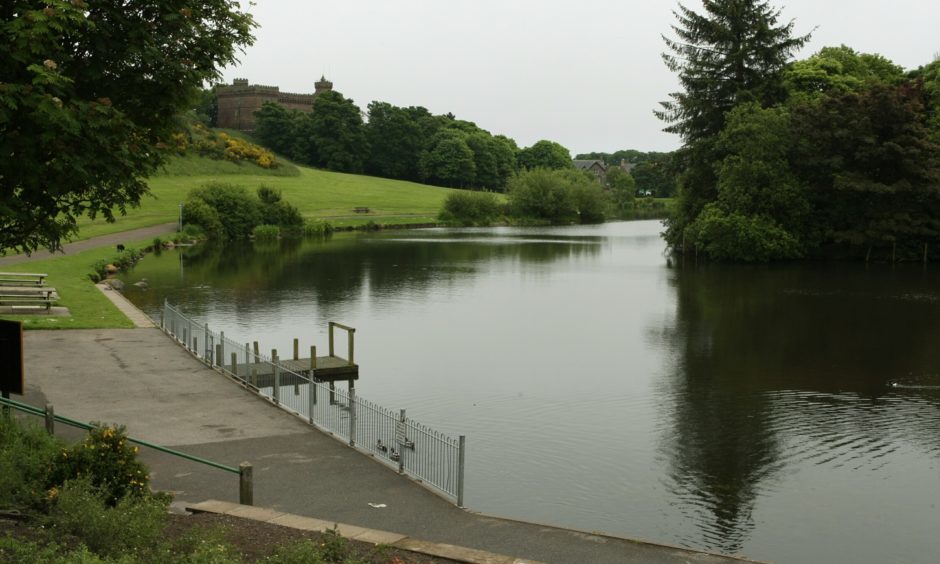 An investigation is ongoing amid increasing concerns about the behaviour of a "murderous" male swan in Arbroath.
Visitors to Keptie Pond in Arbroath became increasingly concerned about the behaviour of the male swan, which was displaying an unusual level of aggression towards other wildlife.
As the breeding season developed, so the aggression increased, with the swan attacking young ducklings, moorhens, coots, and their respective parents.
Mickey Mellon of Dundee and Angus Bird Club visited the nest on the island at Keptie Pond after the swan's partner failed to raise any young.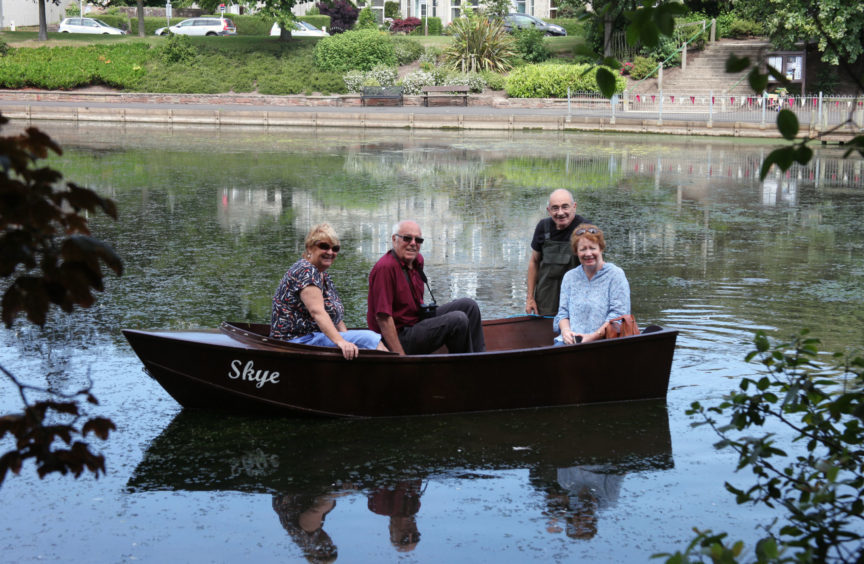 Last year, the pair had raised only one cygnet, and the year prior, none at all.
Keptie Friends volunteer George Park said: "On several occasions the swan, known locally as Jocky, was seen to take hold of a duck and force it below the water.
"During this time his partner had sat on the nest on the island, for what had become an extended incubation period, normally limited to only 35 days, but had failed to raise any young.
"Jocky's murderous tendencies appeared to coincide with the period in which he should have been proudly displaying his new family to the public.
"Keptie Friends arranged boat transport to allow Mickey Mellon of Dundee and Angus Bird Club to visit the island and examine the nest, where it was discovered that the nest contained eight intact eggs, which were cold, and obviously deserted.
"A further visit to the island is planned once any necessary formal consents have been obtained.
"It has also been noted that the acts of aggression ceased once the hen left the nest and joined her partner. Nature is a strange thing."
Mr Mellon said he had been trying to get on the Island for a while to see why the pair of breeding swans were not producing any young.
After inspection Mr Mellon said the eggs should have hatched after 35 days.
He believed the eggs to be infertile.
Mr Mellon now intends to make further investigations.
Not all eggs in a nestbox always hatch.
Nesting usually occurs from April through July. Nest sites are typically situated on slightly elevated sites surrounded by water.
The average clutch consists of two to 10 creamy white eggs, but in most cases five.
If it is the female's first clutch, she is likely to lay fewer eggs and these eggs are more likely to be infertile. The male will also remain nearby to deter predators.