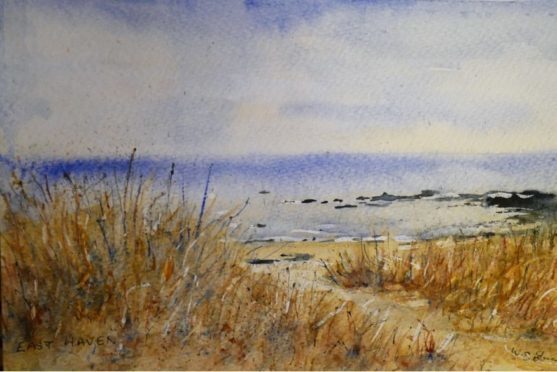 Residents in East Haven have taken to the easel following a brazen theft which shocked the village.
"Lowlife" thieves plundered three paintings from the wall of the public toilets in East Haven, which has been transformed into an art gallery.
The toilets are run by local charity East Haven Together and have become affectionately known as the Loo-uvre.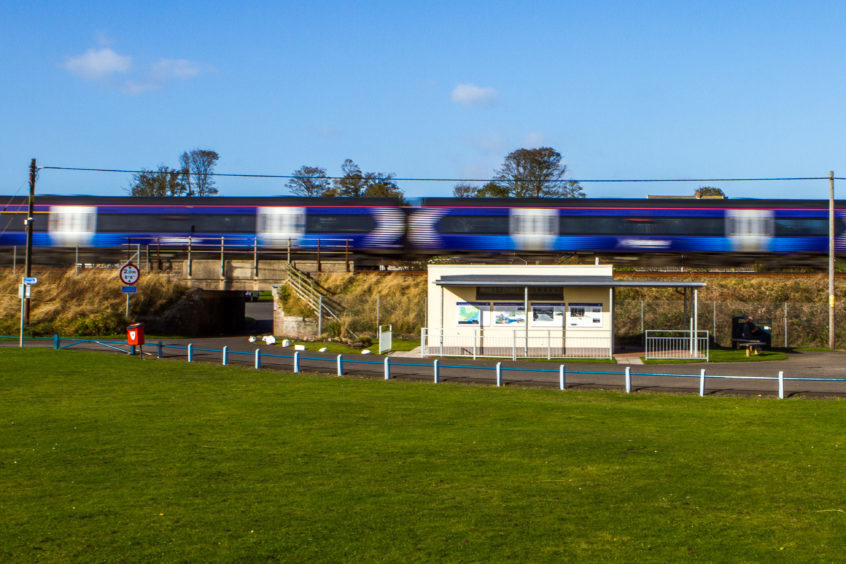 Wendy Murray from East Haven Together said: "Artists amongst the heritage and garden group were shocked and upset when it was discovered that three paintings had disappeared from the gallery at the toilets.
"The theft sparked an outcry on social media along with expressions of support for the facility which is managed by local residents.
"Following the loss, the 'wee gallery' artists described themselves as 'resolute' and said they were determined not to allow one individual undermine the facility and enjoyment of others.
"Consequently, they have been working on a number of paintings to replace the spaces left on the wall as a result of the thefts."
In a surprise gesture, talented Birkhill artist Wendy Edwards donated a watercolour painting of East Haven, which was presented on Tuesday.
Wendy said that she and her partner Alan visit East Haven regularly and wanted to support local artists at this difficult time.
The couple have also suggested the painting could be put on cards which could be subsequently sold to raise money for East Haven Together.
John Keen who is closely involved in helping managing the 'wee gallery' said residents have been overwhelmed with messages of support from the public.
He said they were also delighted to receive Wendy's gift.
The community in East Haven took ownership of the 1970s toilets in 2015 after they were declared surplus to requirements by Angus Council.
The toilets were transformed into an art gallery by locals after volunteers modernised and decorated the building.
The three paintings stolen on August 21 were of tulips in a gold frame, the Loch Stack in a silver frame and thistles on canvas.
The art works are all painted by members of the gardening group to improve the environment and visitor experience.
East Haven Together was established as a charity in July 2015, replacing East Haven Residents' Association as the local community body representing the aims and aspirations of East Haven.
The aims of the group centre on developing and maintaining a sustainable community through protecting and promoting the heritage and natural environment of East Haven and serving the needs and interests of residents.