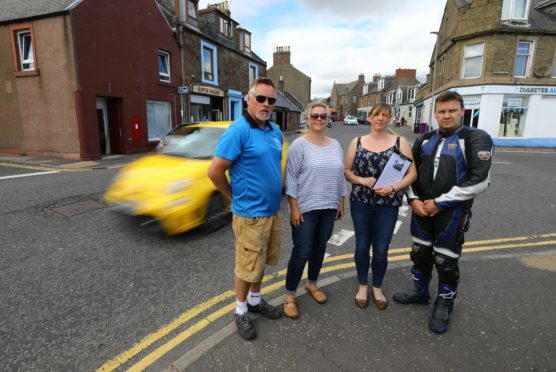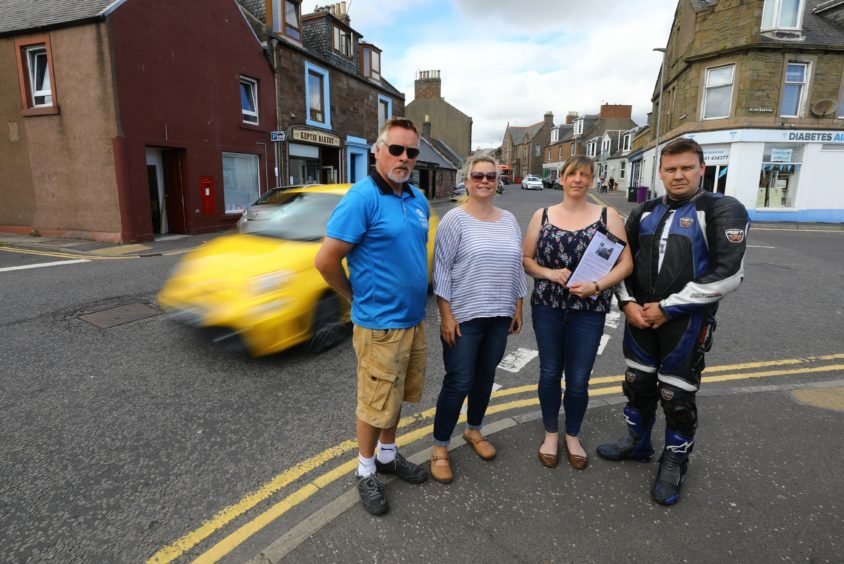 Roads chiefs could be heading back to the drawing board for the third time in 12 years in a bid to finally site a crossing on a dangerous Arbroath street.
More than a decade after work on an agreed Keptie Street crossing was suspended after the diggers moved in, a further U-turn may yet be made over the best location for the safety measure on the stretch which witnessed the fatality of a local OAP in 2016.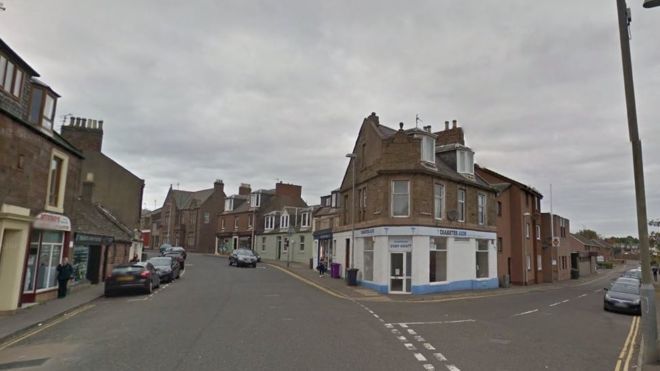 Last November, councillors agreed to site the £45,000 crossing between Helen Street and Garden Street following an extensive consultation exercise and site visit.
The busy street had previously been the subject of major pedestrian safety concerns and in early 2007 work had got under way on a puffin crossing a short distance away near the junction of Keptie Street and Catherine Street – only for the project to be halted amidst concerns over its location.
Tragically, the issue came back to the top of the local road safety agenda following an incident in which an 81-year-old was knocked down by a van as she crossed the street in September 2016, suffering severe injuries from which she later died in hospital.
However, after deciding the location for the crossing, the authority was met with a further opposition, and a claim by one business that the choice of spot could force it to close.
The award-winning Keptie Bakery said the detrimental impact on deliveries and custom resulting from the loss of on street parking could put the shop and half a dozen jobs at risk.
Angus communities committee councillors are now being asked to consider another round of consultation in an effort to finally resolve the issue.
Council infrastructure chief Ian Cochrane said: "Notification of the proposals was issued in mid-July and resulted in feedback of problems for local businesses in terms of deliveries, citing lack of consultation and escalated to a petition against the crossing being raised, albeit not received by the council.
"A site meeting was held on July 27 with the directly affected businesses.
"As a result of the issues raised the crossing works were put on hold pending this report seeking approval for further consultation and to delay the installation of the crossing pending the outcome of the further consultation."
Officials are suggesting that residents of sheltered housing accommodation in nearby Gowan Street should be visited in the next round of consultation.
Arbroath Independent councillor Lois Speed previously said she empathised with the business but said pedestrian safety was paramount.
"This issue was part of a historical campaign that I felt needed concluded and it was brought back to committee as a result of an unfortunate fatality," she said.
"The charette public consultation event in 2016 highlighted that people wanted the council to think about the town from a different perspective and make it more family-friendly."