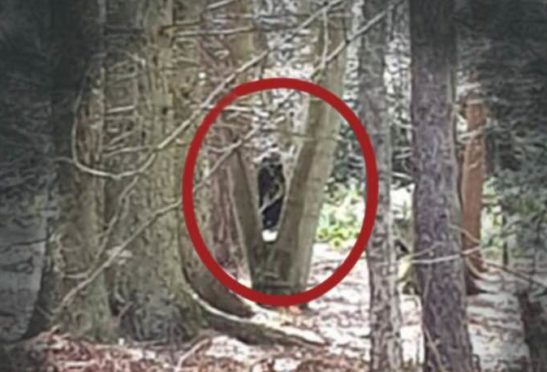 A ghostly apparition has apparently been spotted lingering in the woods on the outskirts of Dundee.
Fiona Laing and her daughter Keira Laing took a photograph of the "mysterious figure" spotted chanting and dancing at Monikie Country Park.
Ghosthunters Neil Paterson and Jilly Henderson are now returning to the scene of the sighting next month to host 'The Great Angus Ghost Tour'.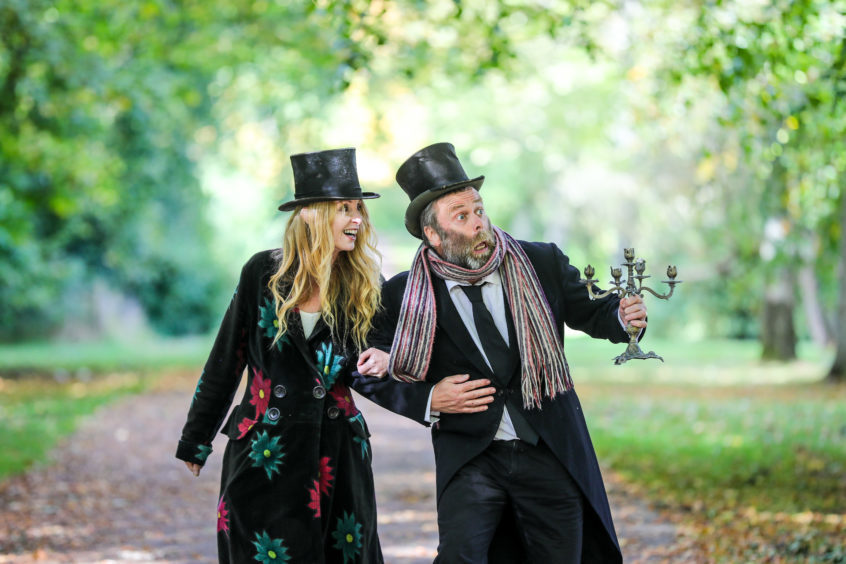 Jilly said: "The people who saw the figure thought it was someone getting filmed for a music video or something but there was nothing else around going on and they realised this was really something completely different.
"This mysterious figure was chanting and dancing and the witnesses who took this photograph watched him for over 10 minutes.
"A passer-by joined them in the woods as they watched the figure and just as they went to point him out he had vanished.
"But the strange thing was in order to exit the park he would have had to walk past the witnesses otherwise he'd have had to cross the water in the dam which surrounded him.
"They all ran like the wind to the car park terrified he was still around. I was gobsmacked as it adds a completely different twist to the walk."
Bespooked Ghost Tours – based in Arbroath – have made it their mission to uncover the strangest stories and ghostly goings on around the county.
---
>> Keep up to date with the latest news with The Courier newsletter
---
Husband and wife team Neil and Jilly will be presenting their findings at Monikie Country Park on a guided walk through the woods between October 5-12.
The couple launched their Edinburgh-style ghost walks last year and Jilly said they are being incredibly well received all over Angus and beyond.
She said: "We performed ghost walks in Alyth a few months ago to huge audiences and we also ran adults only night time walks in Arbroath.
"We also have a Forfar ghost walk in November as well and there will be more and more walks created to take in all the tales in and around Angus."
She said 'The Great Angus Ghost Tour' at Monikie next month will also include the story of the killer Zeppelin that almost bombed Arbroath in 1916; the tragedy of the Glen Lethnot minister and his confrontations with Satan; Earl Beardie's eternal card games at Glamis Castle; and the tales of the giants of Glen Isla amongst many others.
It will be presented with Bespooked's blend of audience interaction, songs, jokes and the mysterious performing coffin.
Tickets for the family friendly show are on sale now and people are advised to bring a torch.
Cost is £10 adult, £6 child and £26 family with more information on 01382 370202 or monikiecountrypark@angusalive.scot