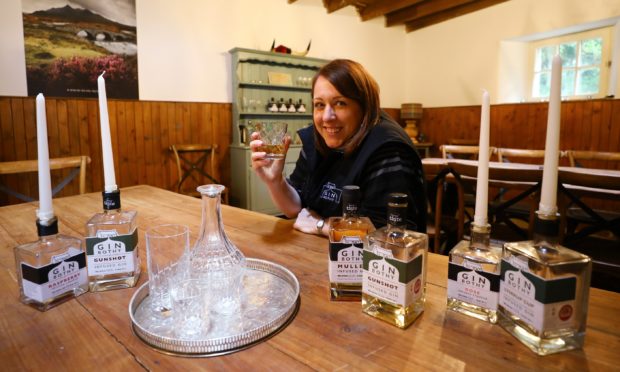 Take award-winning gins, blend in a life-long love of the bothy way of life and add it to custom-built premises and you have the perfect mix for an new visitor attraction in Angus.
The Gin Bothy Visitor Experience is the latest creation of entrepreneur Kim Cameron, 42, who set up four years ago.
The new attraction opens to the public at the weekend in the former Angus Folk Museum in Glamis, formerly run by the National Trust for Scotland.
The stone-built buildings, which date back to 1793, lend themselves to the new bothy centre which Kim hopes will attract those visiting Glamis Castle and the V&A Dundee.
She said: "At the moment, when visitors come here, we send them up the A9 and elsewhere, but we went them to stay here.
"We have our production facility outside Kirriemuir which we will retain, but wanted to build on the visitor experience. We have been looking at these buildings for years."
Two rooms in the cobbled courtyard – Bothy Beginnings and Bothy Tales – reveal the individual stories of The Gin Bothy's evolution.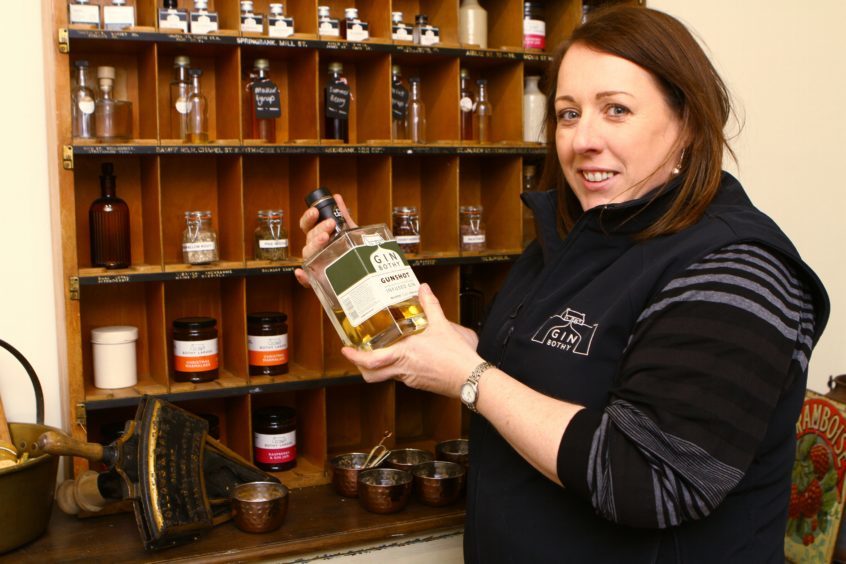 Visitors are free to visit the rooms, one of which still features an original forge and two separate tasting rooms have been created to show-case the range of Gin Bothy gins and ciders.
The rooms will be used for private events, with one holding up to 16 gin enthusiasts and the other up to 24.
The visitors experience is completed with the Bothy Larder which houses a selection of Gin Bothy products and local products.
Kim explained the visitor experience is where "contemporary meets traditional" and revealed it was the first of two developments.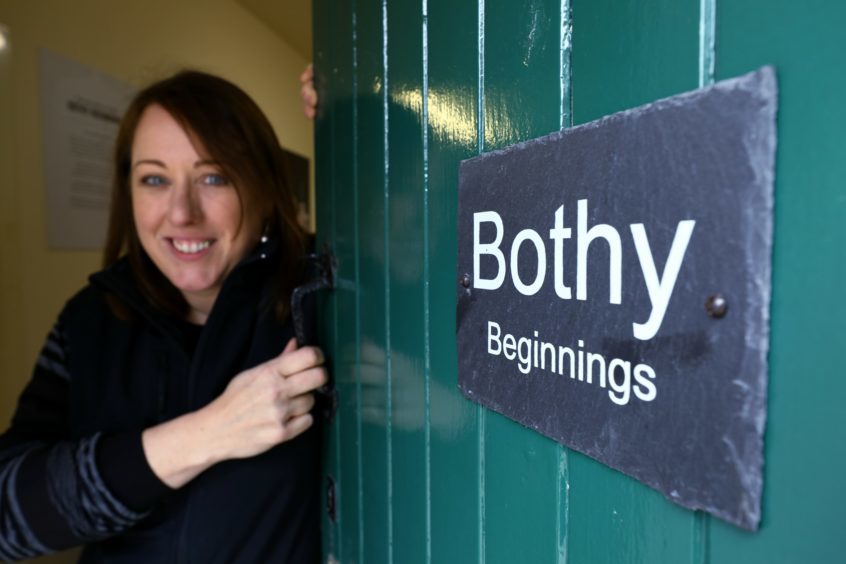 The second is a brewery which she hopes will begin production of cider and fruit ales in early 2019.
The Angus Folk Museum, which closed its doors in 2017, was hailed as a centre for agricultural history and rural life which Kim is now determined to keep alive for future generations.
A keen bothy ballad singer, Kim explained the visitor experience has already had donations of photographs and items which will be on display.
She said: "I like to think those who lived in the bothies were the guardians of the land, it wasn't a job, it was a way of life.
"The visitor experience brings the bothy brand to life. "
The visitor experience officially opens to the public on Saturday and Sunday from 11am-5pm. It is then open from Thursday to Sunday, 11am-5pm up to Christmas.
Daily tasting sessions are held from 12-2pm and 3-5pm and private tasting sessions, which have to be booked, from 6-8pm.