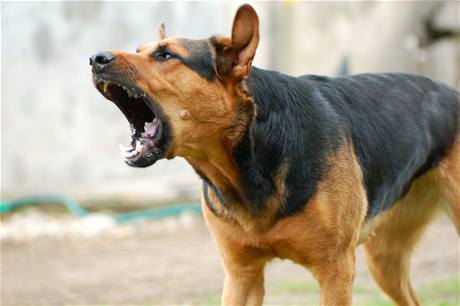 Barking dogs continue to top the list when it comes to complaints to Angus Council for noise.
The local authority received a total of 1,023 noise complaints in the past three years including 487 for barking dogs.
Noise complaints are going down however with 310 received in 2017 compared to 381 in 2016 which was up from 332 in 2015.
Domestic noise complaints did go up slightly last year to 46 from 35 in 2016 and 33 in 2015.
All complaints were investigated by Angus Council and guidance or advice was provided.
There were no noise abatement issues served during the past three years.
Angus Council said residents themselves play a huge part in ensuring noise complaints remain at relatively low numbers.
A spokesman said: "Angus is a great place to live, work and visit and, as the relatively low numbers of noise complaints indicate, it is for the most part a very peaceful place to be.
"This doesn't mean that we and our partners are complacent.
"We devote a lot of our resources to prevention, ensuring that we create a healthy, safe and clean environment, with the right facilities and services to enable people to go about their lives peaceably – places that people are proud to call home.
"Our officers spend a lot of time talking with people in the community, listening to their concerns, sharing their problems and finding solutions before they get to a crisis point.
"Whether that is our locality housing teams, our children's services, our environmental health officers, or our teachers, we are there to help.
"However, a huge part is played by the residents themselves, who as responsible members of the community, are respectful and tolerant of others around them and help their neighbours when needed.
"We want to support and nurture that culture of community responsibility because, ultimately, this is the best way to achieve harmony and for people to get on with neighbours.
"Unfortunately, there will be times when circumstances demand our intervention. Our initial approach will always be through mediation, but we will not shy away from stepping in to take action when required."
Concerned by the number of complaints involving animals causing a noise nuisance, Angus Council considered implementing a "one pet policy" last year.
Under the proposed scheme, households would have been permitted to keep just one cat or dog.
The idea was eventually rejected.