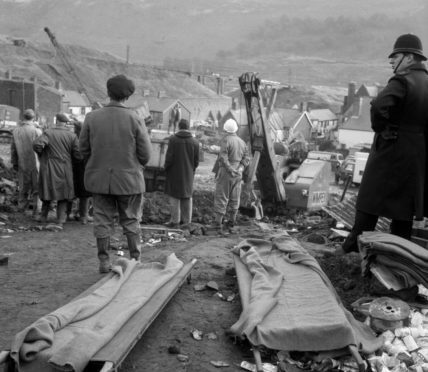 It was the 600-mile mercy mission that still keeps him awake at night.
John Sibbit's journey from Arbroath to Aberfan on October 21 1966 is never far from his thoughts.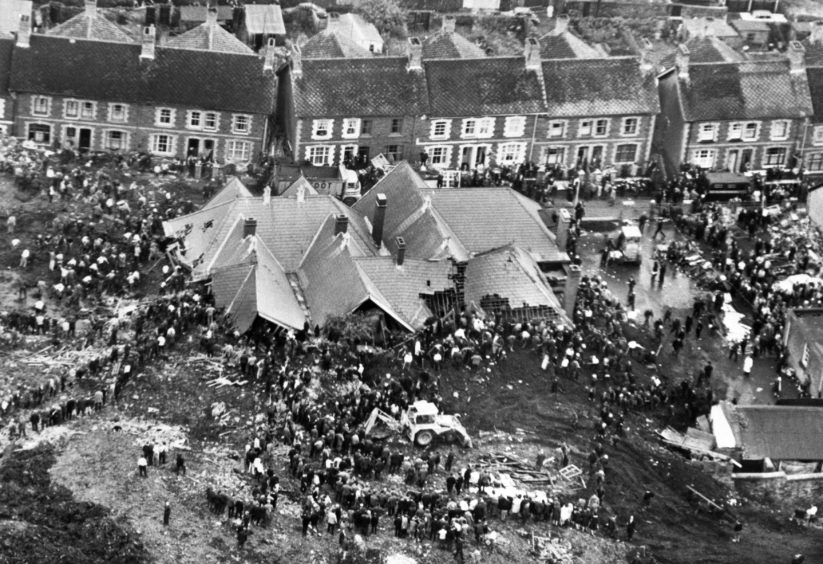 He delivered a lorry full of sandbags following the tragedy, when a coal tip above the village collapsed and engulfed Pantglas school and nearby houses, wiping out an entire generation as 116 children and 28 adults lost their lives.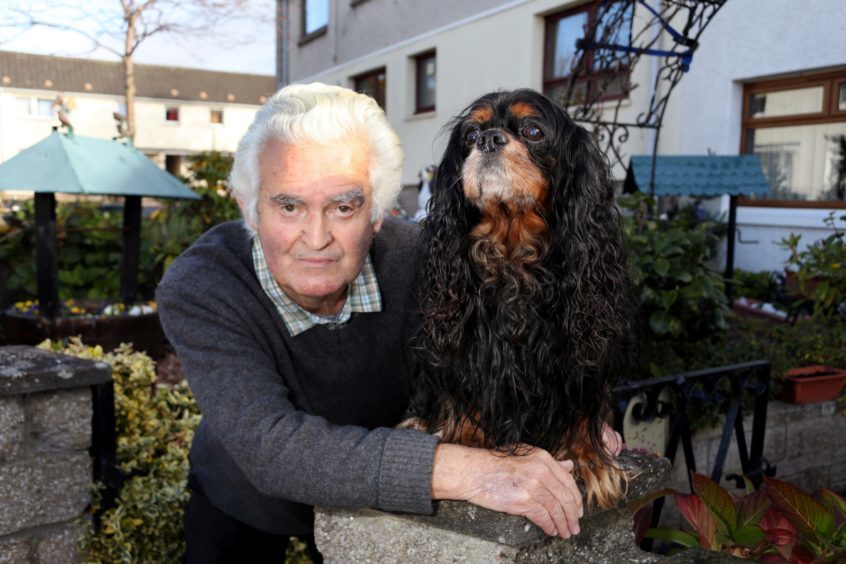 Mr Sibbit – who is now retired – intended to return to Aberfan to mark the 50th anniversary of the disaster in 2016 by following the exact route he took on that overnight trip in 1966.
He was taken to Ninewells Hospital in Dundee before making the trip and was eventually diagnosed with bowel cancer.
The 76-year-old has since battled back to health.
Now that he's entering his twilight years – and following his brush with ill-health – Mr Sibbit is making plans to finally go before it's too late.
"I just feel it's something I want to do," he said.
"It's a big regret that I've never returned and I think it would bring closure.
"Just talking about Aberfan makes me tearful and it's something that will always live with me."
Known as the Lunan Bay Flyer while working as a long-distance lorry driver with DD Transport in Dundee, Mr Sibbit was in Wales the day before the disaster.
He was driving back to Arbroath following a pick up in Swansea when the tragedy unfolded and he only found out what had happened when he got back home and saw the news on TV.
Mr Sibbit had just finished his dinner when his boss arrived and asked if he could take sandbags to Aberfan to help with the massive relief effort.
Despite having completed a 12-hour journey without sleep, Mr Sibbit, who was just 23 at the time, agreed to head back to Dundee to load up the lorry, before leaving for Wales at midnight.
His wife June travelled with him in the lorry, to make sure he did not fall asleep at the wheel, and they got there at 3pm the next day and delivered the sandbags.
He stood watching in tears as the miners were clawing through the sludge with their bare hands to find survivors.
Mr Sibbit is now making plans to drive down again following the exact route he took on that overnight trip.
He spent much of his spare time raising money for children with cancer, after his mother died from the disease when he was young.
"I've raised a lot of money for charity over the years but I always tell people that the biggest thing that I ever did was Aberfan," he said.
"Aberfan has become part of my life and I have to go back there while I still can."
A generation wiped out
It took just five 
minutes for the coal tip above Aberfan to slide down the mountain and engulf a farm, several houses and a school.
Pupils at Pantglas Junior School had just returned to their classes after singing All Things Bright and Beautiful at morning assembly when the tragedy struck.
The rushing landslide of mud and debris flooded into their classrooms.
Some children were able to escape, but 116 were killed.
Twenty-eight adults also died.
The community was devastated and the whole country was shocked and saddened by the tragedy.
An official inquiry later blamed the National Coal Board (NCB) for extreme negligence.
When the report was published it had no qualms about making perfectly clear who was to blame:
It read: "The Aberfan Disaster is a terrifying tale of bungling ineptitude by many men charged with tasks for which they were totally unfitted, of failure to heed clear warnings, and of total lack of direction from above.
"Not villains but decent men, led astray by foolishness or by ignorance or by both in combination, are responsible for what happened at Aberfan.
"Blame for the disaster rests upon the National Coal Board.
"This is shared, though in varying degrees, among the NCB headquarters, the South Western Divisional Board, and certain individuals.
"The legal liability of the NCB to pay compensation of the personal injuries, fatal or otherwise, and damage to property, is incontestable and uncontested."