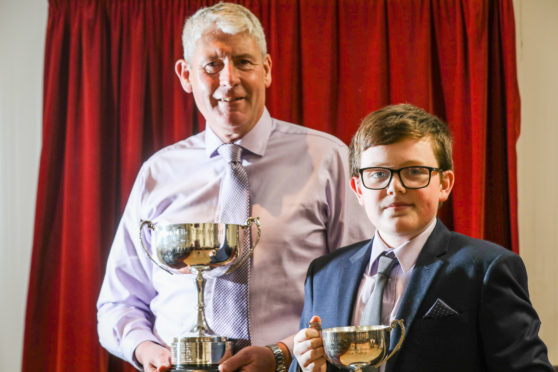 A celebration of the valuable contribution made by two residents to the Carnoustie community was held at the town's annual Citizen of the Year awards presentation.
The event, organised by Carnoustie Community Council, saw local stalwart Robin Marshall pick up the senior award, with the junior citizen of the year award going to 15-year-old Craig Guthrie.
Robin has served the people of Carnoustie for many years in different capacities.
His main contribution has been as a retained firefighter, a role from which he recently retired after 40 years looking after the safety of residents and advising on fire prevention and protection.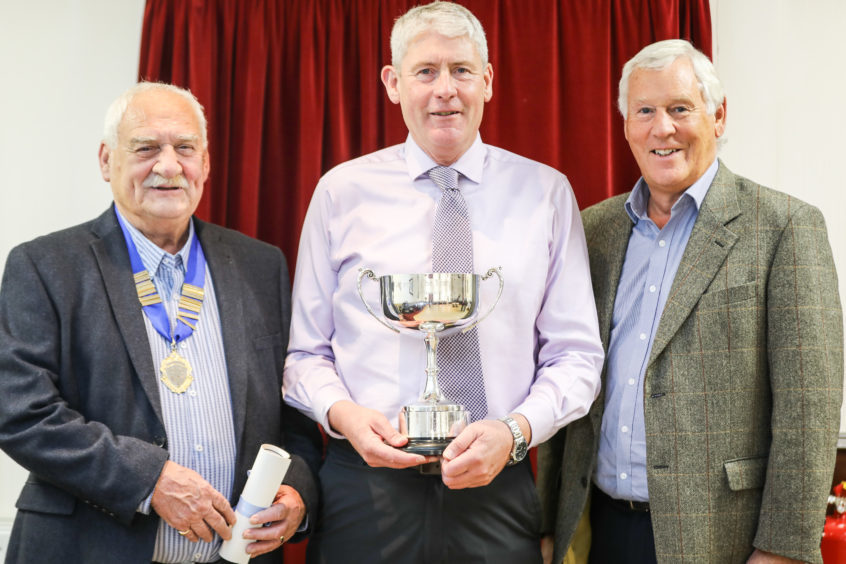 He is also involved in many events including the annual fireworks display and gala day.
The personal achievements of Craig were also recognised by the community council with the presentation of the junior award.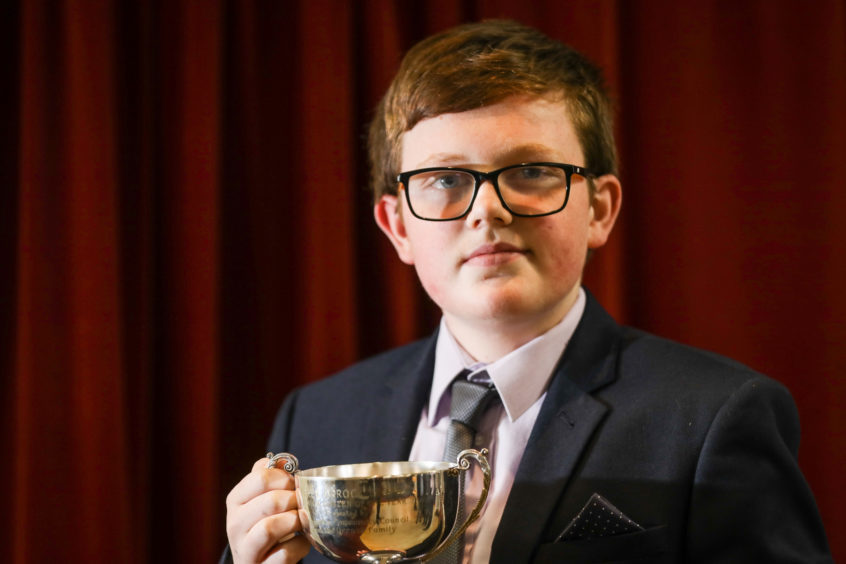 Over the past six years, since the age of nine, he has faced major challenges at home, caring for his father who is in very poor health and constant pain.
Craig is able to administer very strong medication when needed, deal with emergency situations where his father has fallen or taken very ill.
He takes everything in his stride and although his social life has been curtailed, he has risen through the ranks of the Boys Brigade and has been awarded the President's badge, the second highest award in the BB.
He is also working towards his Silver award in the Duke of Edinburgh scheme.
The senior awards were presented by community council chairman Arliss Rhind and Paul Grant, the Chairman of Mackays who sponsor the trophy.
The junior award was presented to Craig by Ernie Orrock, the father of Derek Orrock in whose name the junior trophy is dedicated.
Ed Oswald, vice-chair of the community council paid tribute to Craig.
Commenting on the important roles played by Robin and Craig, Mr Rhind said:  "I am pleased to make this award to a man who has selflessly served the people of Carnoustie for many years and in several capacities.
"He is the epitome of what we regard as a true citizen and friend of Carnoustie.
"Craig's personal sacrifices from such a young age and love for his family are truly humbling.
"He is a remarkable young man who is a credit to himself and the people of Carnoustie."