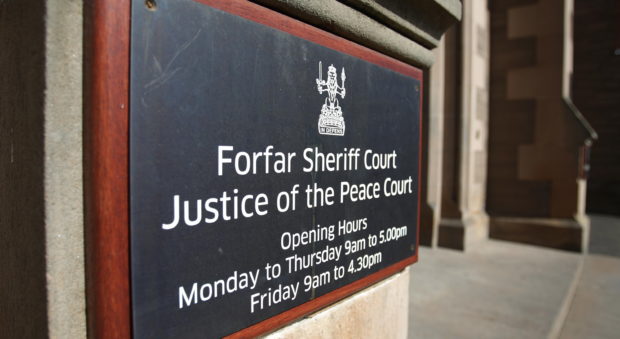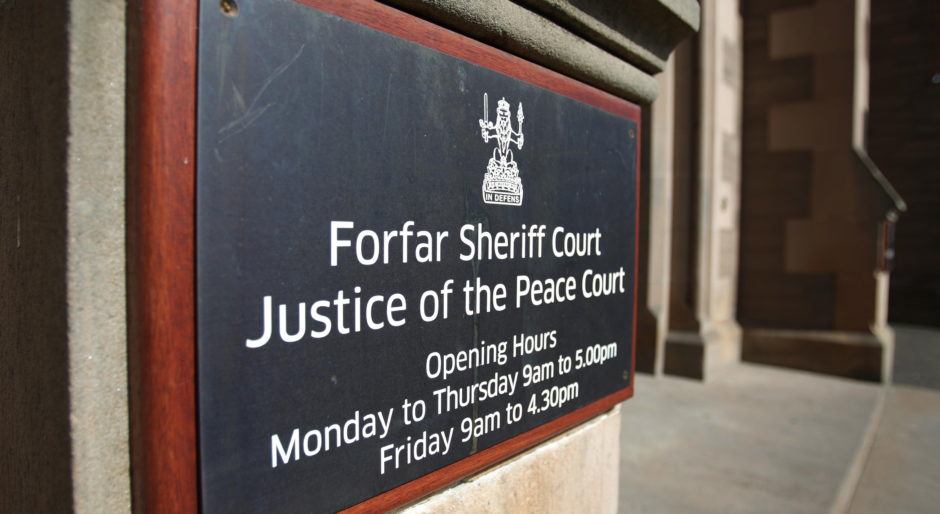 A manhunt was launched in Angus after a man sentenced to 100 days in prison for posting threatening remarks on Facebook absconded from Forfar Sheriff Court.
Sheriff Gregor Murray had just passed sentence on John Crombie, 41, of Inveraldie Crescent, Tealing, when a thud was heard in the courtroom and he made his bid for freedom from the dock.
He rushed past a G4S security officer and a Police Scotland officer, before passing another police officer on the stairs of the court-building as he made his escape, with the court personnel in pursuit.
Crombie had previously pled guilty to posting threatening messages regarding his ex-partner on Facebook. One of his threats was that he was going to start a fire in Forfar and another featured a photograph of himself outside his ex-partner's house with a winking emoji symbol.
The charge stated, between September 25 and September 26 2018 at an address in Forfar, Strathmore Primary School and elsewhere, he engaged in a course of conduct which caused his ex-partner fear or alarm and did utter threats of violence towards her, posted threatening messages on a social media network and posted a photograph of himself at his ex-partner's door with a comment stating no bail conditions were in place.
Depute fiscal Jill Drummond told the court, at 9pm on September 25, Crombie had told his ex-partner's neighbour to tell her he was "coming for her" and was "going to get her."
At 7pm on September 26 Crombie's ex-partner was contacted by a friend who told her Crombie had posted a comment on Facebook stating his car had been "torched" and he blamed his ex-partner.
Another message posted on September 26 stated the "gloves were off" and "there will be retaliation".
His post added: "We will see how funny it is when half of Forfar is on fire."
Ms Drummond said: "There was another post featuring a picture of the accused outside her address with 'no bail condition' and a winking emoji."
She contacted the police and when Crombie was traced he was taken to divisional head-quarters where he spoke freely and incriminated himself.
Defence solicitor Brian Bell told the court his client had had a card put through his letterbox by Police Scotland to say his car, which was left in Forfar overnight, had been set on fire and had been completely burned out.
He had been in a brief relationship with his ex-partner and there was a "bad feeling."
He pled guilty at the earliest opportunity and reports prepared for the court had shown a degree of remorse and understanding of his stupidity.
Mr Bell said "The posts were made out of frustration – he had no intention of carrying out any of the actions, he never had any intentions of setting Forfar alight, that was just stupidity."
He added there was still a degree of tension and nobody had been traced in respect of the car.
Sheriff Murray noted this was the fifth offence involving Crombie and his ex-partner.
He added, given the serious nature of the messages, he would sentence him to 100 days.
A Police Scotland spokesman confirmed a 41-year-old man had been traced in the Tesco supermarket in Castle Street, Forfar, 15 minutes after he absconded from Forfar Sheriff Court. He was taken to prison to begin his sentence.