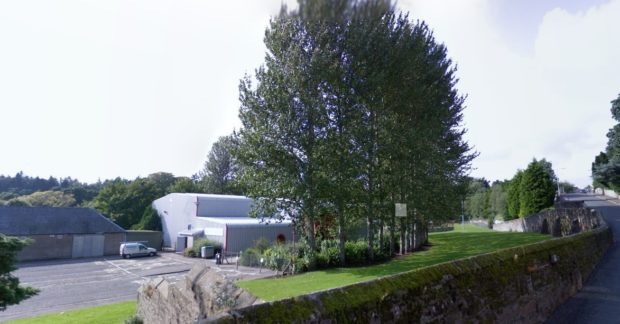 Brechin community groups are being encouraged to pull together to breathe life back into the town's empty leisure centre.
Replaced by the burgh's £26 million community campus in 2016, the building at the Inch has been declared surplus to Angus Council requirements and offered up for lease.
The Inch Maintenance Preservation Society (IMPS) group which has already successfully brought the all-weather pitch and public toilets back to use is targeting the centre as an opportunity for what they suggest would be a "win-win" development for the area.
Community figures who voiced concerns over the impact of the campus opening on those living in the east end of Brechin say they believe those fears have been realised.
"Since the opening of the campus, groups and agencies have had to find new accommodation – some have, and some have not," said Kathy Calderwood, lead officer for The Inch Community Centre (TICC) project.
"We believe there is a significant need for the leisure centre to be opened again as a community centre because of the needs and deprivation of the east end of Brechin.
"There are people who are still not keen to go to the campus for a number of reasons, for them it is a step too far.
"A number of agencies are also operating from the fire station, and that's far from ideal for people."
The TICC ambition is to create an area in the upper floor which could be used by a variety of organisations in a 'hot-desking' style set-up, providing accommodation for confidential meetings and information events.
"The main hall would hopefully be partitioned with mobile walls to give a range of groups the opportunity to use it for their specific purpose.
"IMPS would be the trustees under our charity status, and the groups would raise the money for their part of the proposal," added Kathy.
"We are inviting interested groups, individuals and agencies to an open meeting on Thursday November 1 in Gardner Church hall at 6.30pm to have an open discussion regarding needs and wants, and how best we can come together and make this a viable project.
"We are also looking for the young people of the area to get on board with this, hopefully leading to an Inch Youth group."
She added: "The east end of Brechin is an area of recognised deprivation. Last year alone, 10% of the town's population – almost 350 people –  were enabled through the Brechin Community Pantry and we believe that shows a need for a centre like this.
"Our vision is a simple one, a community centre at the heart of the community, led by the community for the community.
"Hopefully we can get a group of really invested group of people on board with this to get the user group going and take this idea to the next stage," said Kathy.