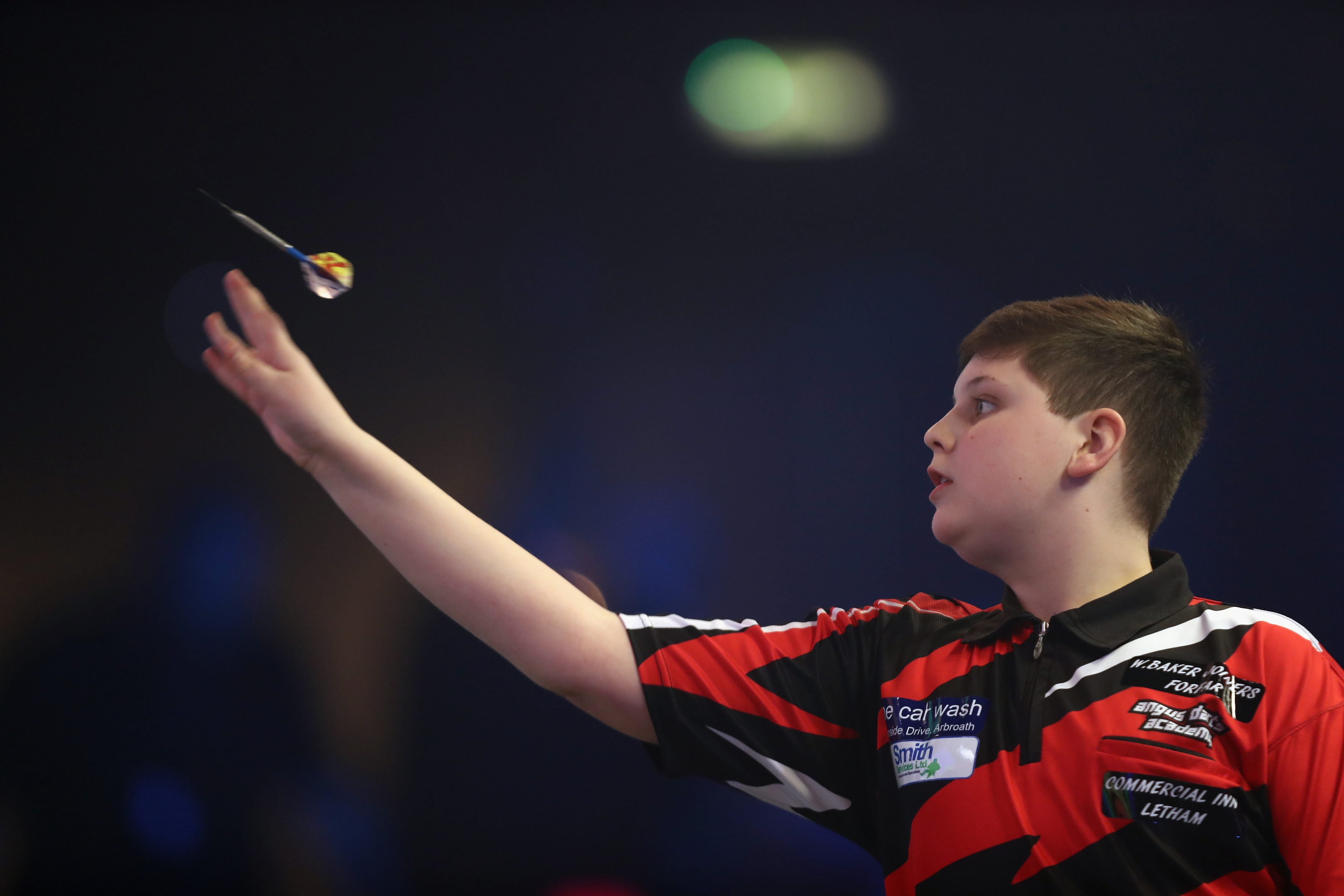 Young Angus darts protege Nathan Girvan is following in the footsteps of some of the sports greatest-ever players.
The 15-year-old Craichie lad has signed a four-year deal with Target Darts who also have 16-time world champion Phil 'The Power' Taylor, 2018 winner Rob Cross and five-time champion Raymond van Barneveld in their ranks.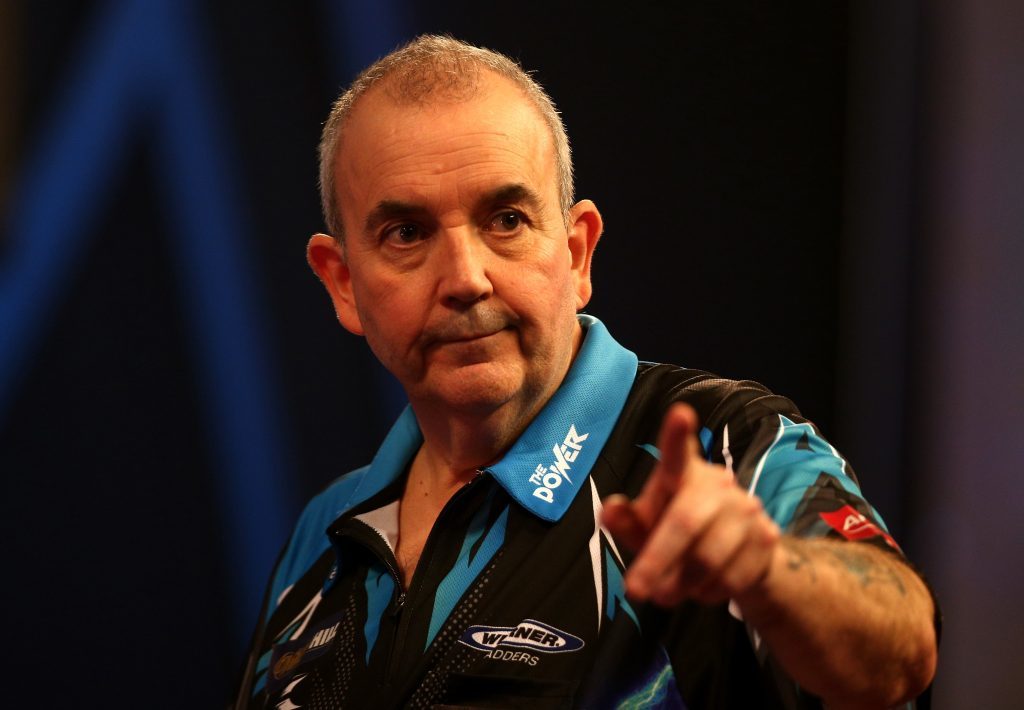 The sponsorship deal means that Forfar Academy pupil Nathan's darts and equipment will now be supplied by the manufacturer ahead of his return to the famous Lakeside stage in January to contest a world final.
Nathan battled through tough competition at Bridlington Spa to book his place in the final of the BDO Lakeside World Youth Championships for the second time in three years.
He defeated England's Connor Arberry 3-2 to set up a date with England's Leighton Bennett which will take place in front of a worldwide TV audience of millions.
Nathan has been throwing darts for as long as he can remember but things started to get serious when he joined the Angus Darts Academy, which is based at the Café Project in Arbroath.
He was unbeatable from the time he started playing every week at the academy which is run by Arbroath and Scotland darts player Alan 'Soots' Soutar.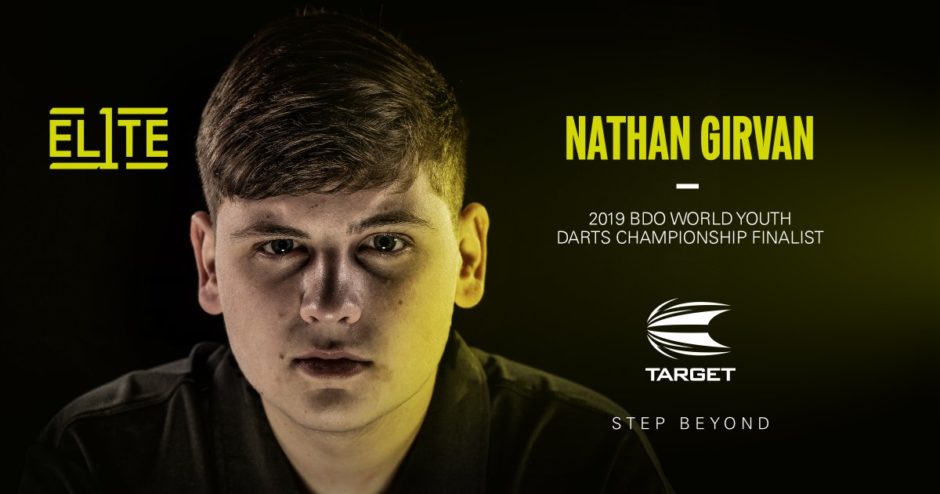 Soots accompanied Nathan on the journey to London to sign with Target's Head of Youth Development Darryl 'Dazzler' Fitton.
Soots said: "This is a huge highlight and massively proud moment for Angus Darts Academy.
"Nathan is joining a darts company which can boast a few stars such as Phil Taylor, Raymond van Barneveld, Rob Cross and Stephen Bunting.
"I would like to wish Nathan the very best of luck and I hope that he takes this opportunity with both hands.
"I'd also like to thank Darryl Fitton for having the belief in one of our aspiring Scottish stars.
"Darts can lift you to different places if you want it enough.
"Dedication is often rewarded.
"What Darryl maybe doesn't realise is how much it means to our small corner of the world and everyone connected with Angus Darts Academy and Angus darts."
Nathan has a gruelling practice regime which he puts in place when he gets home from school each day.
He also studies some of the oche's greatest players and will be given a tough test in January's final by Bennett who stunned the darting world in August by winning his first senior event aged 12.
The Lakeside final in January will be shown live on Channel 4 in the UK and screened across Europe.
Nathan was defeated by Holland's Justin Van Tergouw when he competed in the final back in 2017.
A spokesman for Target Darts said: "We are pleased to announce the signing of Nathan Girvan who will be joining our #Elite1 programme.
"Nathan took the world by storm when he won the 2016 Welsh open at just 13.
"He will soon be going head to head against Target's Leighton Bennett in the 2019 Lakeside finals."
In 2014 'The Power' secured the richest 'transfer' in darts history when he signed a five-year deal with Target Darts worth £3m.