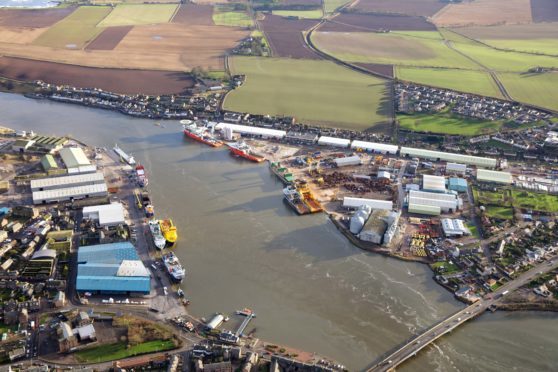 Montrose Port Authority has warned it must be able to continue dumping dredged material around Lunan Bay "if the port is to remain operational".
Marine Scotland decided not to renew its licence in September, prompting concerns over the potential closure of deep water berths to freight and decommissioning traffic at the facility.
The regulatory body refused the application as it considered there to be other practicable uses such as nourishment of Montrose Bay which is retreating by up to two metres per year.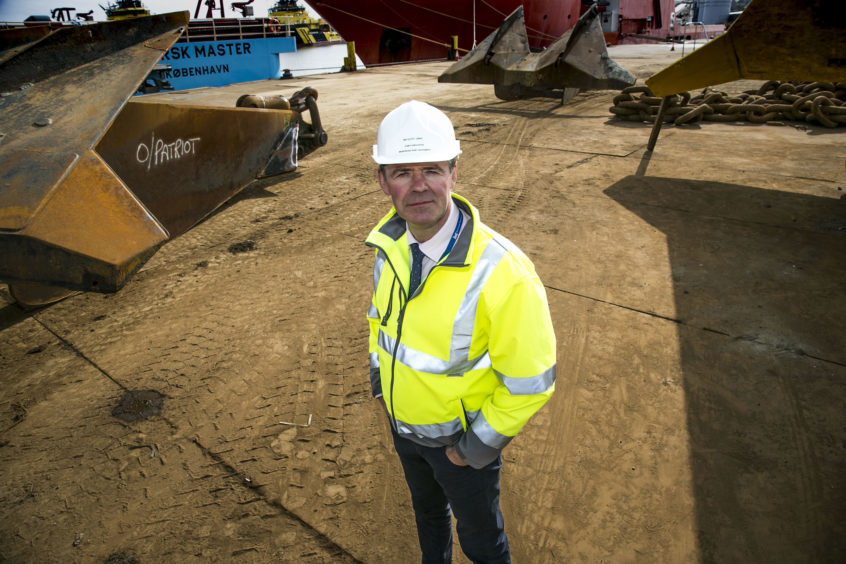 The Scottish Government said the decision was based on how the material was being disposed of, rather than the dredging itself.
A wave of political posturing engulfed the dredging licence row and North East Scotland Conservative MSP Liam Kerr warned of "economic and social catastrophe" and called on First Minister Nicola Sturgeon to intervene.
Marine Scotland arranged to meet with MPA to discuss the licence application in October after the issue was raised at the Scottish Parliament.
It was agreed MPA would apply for a marine licence to continue to dispose at Lunan Bay for a year whilst other options for the use of dredged material were investigated.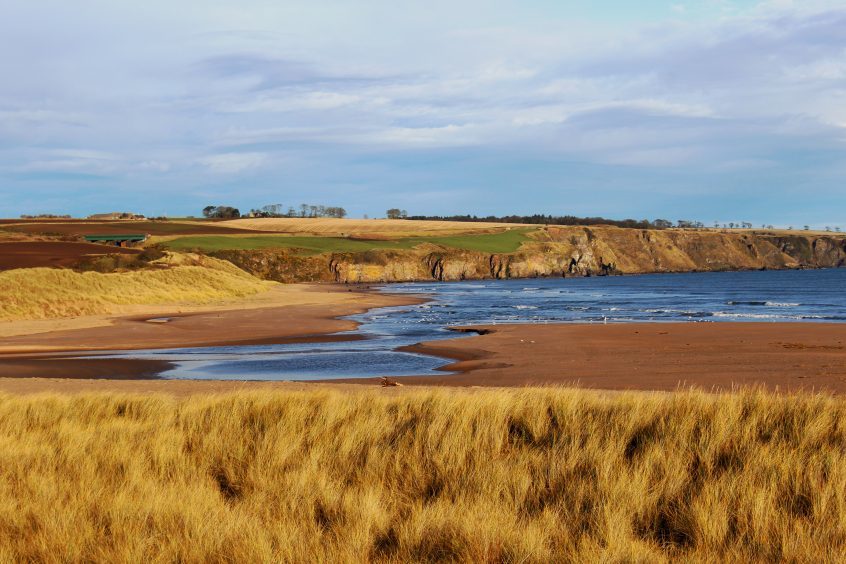 In its application, MPA said these investigations "may take several months" and it must be able to dredge and dispose in the interim period "if the port is to remain operational".
Nik Scott-Gray, chief executive at MPA, said: "Until this year, Montrose Port Authority has not arbitrarily chosen to dispose of dredged material at Lunan Bay; we were bound to do so by a Disposal Licence, issued by Marine Scotland.
"Bearing this in mind, we would be happy to participate in alternative options.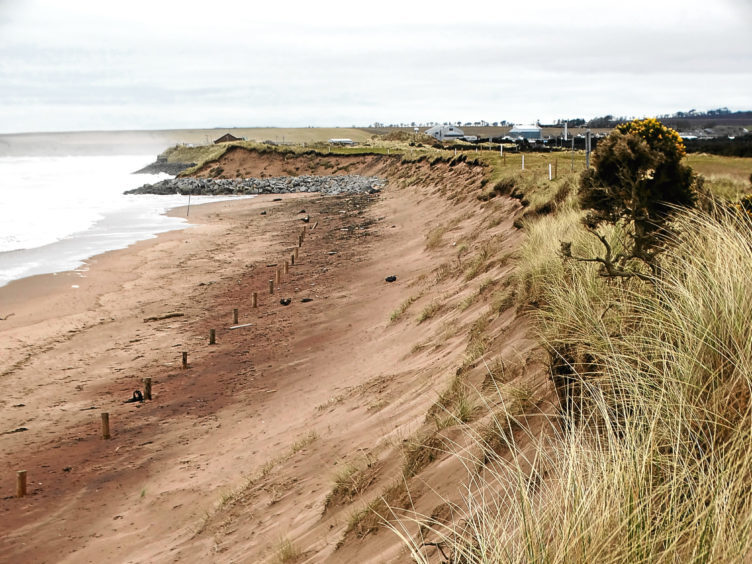 "Should MPA's application to continue to dispose of dredged materials at Lunan Bay in the interim be rejected, this has the potential to cause issues for the port."
Montrose Golf Links – battling to save the 456-year-old course from a watery grave – previously pointed the finger at the port for "wasting" the dredged material by dumping it at Lunan Bay.
It claimed that if the material was put on to Montrose beach in the "correct" position it would have a "significant impact and slow down the erosion".
However, analysis undertaken by leading marine consultancy ABPmer later stated there was "no link" between MPA's dredging activity and any coastal erosion in the area.
The study – which was commissioned by MPA – instead blamed naturally-occurring soft sand erosion and rising sea levels for the present condition of the stretch of coastline.
Representatives from Montrose Golf Links will be attending the Montrose Bay stakeholder meeting on November 12 and will be asking MPA for clarification of their application.
Liam Kerr MSP said he was "very pleased" that Marine Scotland appear to have agreed to the extension of dredging in the interim period.
He said: "This investigative work should have been done before the last licence was refused.
"Hopefully this won't have caused any long-term problems for Montrose Port.
"This had such potential repercussions that I raised it in the chamber as a matter of urgency."
In danger of a watery grave
Experts and the local authority have been battling the problem for decades, with fears the town's historic links medal golf course will fall victim to erosion.
Earlier this year a UK climate change report warned rising seas and coastal erosion had left Montrose Golf Links "with nowhere to go".
Montrose was singled out as an example of the threat of climate change to the future of links golf in Scotland.
The Game Changer report suggested golf in Scotland being perhaps the hardest-hit sector as a result of climate-related increases in precipitation as well as coastal erosion arising from storm surges and rising sea levels.
The study was carried out by the Climate Coalition, which consists of more than 130 organisations including the WWF UK, Oxfam, Christian Aid, the National Trust and the RSPB.
For more than 450 years golf has been played on the links of Montrose but changing seas and coastal erosion is threatening to destroy part of the course, which can boast features laid down by Old Tom Morris.
The North Sea has crept 70m towards Montrose Links within the past 30 years and the championship course has already been altered to take account of recent devastation.
The report was supported by the R&A, the sport's governing body in the UK, which said there was "no question" that climate change was becoming a huge factor.
In January Angus Council revealed Montrose Bay had been chosen as a "super site" for research into the 
environmental problem.
The two-year project DynamicCoast.com is led by Scottish Government and Scottish Natural Heritage and uses the latest monitoring techniques to map and categorise the resilience of Scotland's coastline and identify links between 
erosion and flooding.