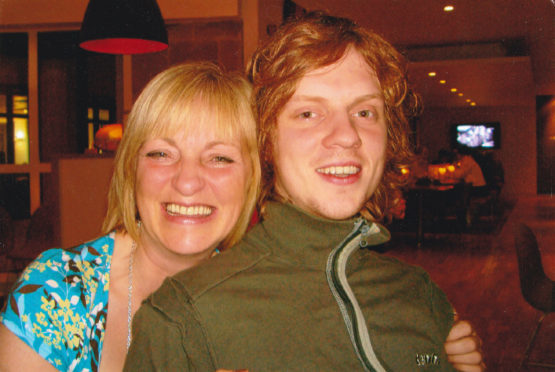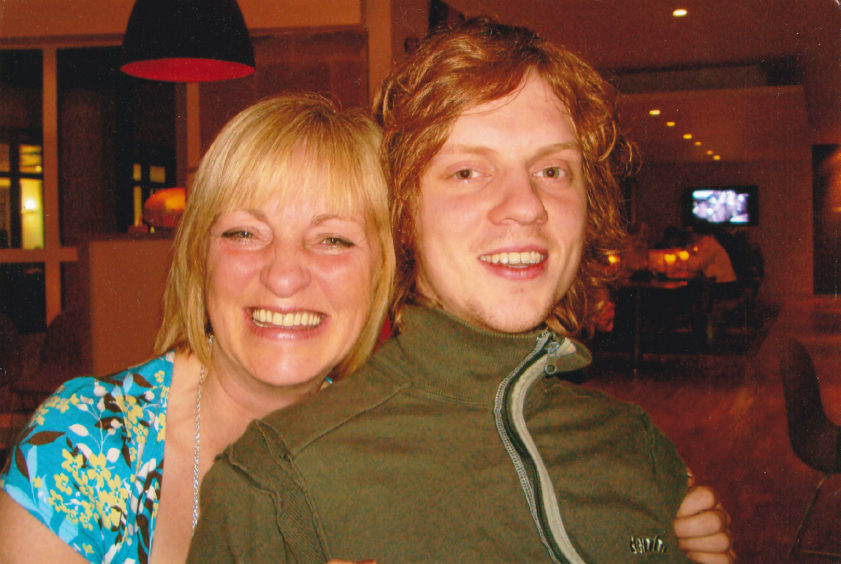 A suicide support charity formed following the tragic death of Ross Ramsay has opened a permanent base in Arbroath.
The Reach Across charity was set up by Ross's mother Sandra, his brother Ryan and Ross's aunt Donna Bow who live in Arbroath.
The charity helps people with mental health issues.
Ross died aged 30 in 2013 after going missing from his home in Glasgow.
He had embarked on a promising career in the music and theatre industry but was affected by mental health issues, which ultimately led to his death.
Sandra, from Arbroath, is a qualified social worker and retired from Angus Council in March to focus full-time on working for Reach Across which she does without taking a salary.
The charity has now grown with the support of community donations and has just opened new premises in the town's Millgate including a room called The Haven.
Sandra said: "I am so excited that we have achieved so much since we lost Ross.
"We have not asked for a penny of funding and all donations of support have been provided by the community.
"Nobody on our committee is paid and everybody gives up their time free of charge.
"It is truly amazing and beyond my wildest dreams to get to where we are today.
"The new premises will give people a safe space and a quiet environment.
"It's a place where they can relax and get things off their chest."
Sandra said the new base wouldn't have happened without the support of the committee and friends of Reach Across.
The charity was set up in 2015 and is working towards the prevention of suicide and tackling the stigma attached to mental illness.
Sandra said people are self-referred and Reach Across look at what they can do to raise their self-esteem in addition to the help they are receiving from the medical profession.
That can be anything from having a chat to holistic therapies such as hypnotherapy and massage – volunteers even helped someone decorate their home.
Sandra added: "I miss Ross dreadfully every single day.
"I just want Reach Across to be in his memory and it is his legacy – it's something positive to be born from tragedy.
"I want to thank all the people who have raised money for us and enabled us to get where we are today.
"A person I support told me ages ago we would have premises and I did not believe him yet we achieved this because of the generosity of people locally and beyond."
Former St Johnstone footballer Danny Powell – who now helps people suffering from suicidal thoughts after trying to take his own life – cut the ribbon to mark the opening of the premises.