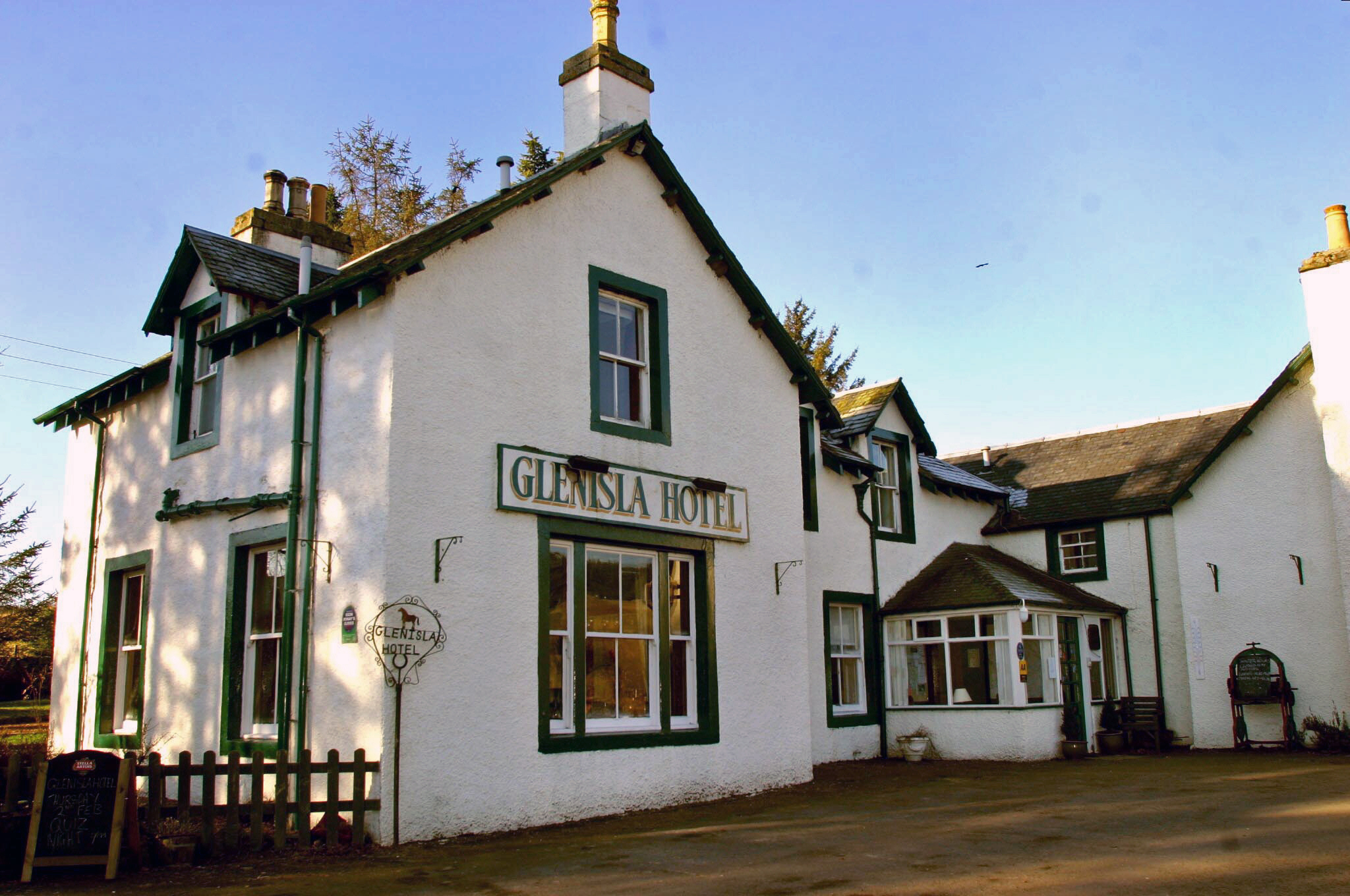 A popular hotel on the Angus-Perthshire border which closed suddenly in summer 2017 is enjoying rave reviews after re-opening for business.
Glenisla Hotel – on the doorstep of the Cateran Trail – has undergone a £750,000 refurbishment which has increased the number of bedrooms from six to 10.
Manager Robert Moore said the hotel has been given a revamp "from top to bottom" since getting back up and running again.
There is a completely new layout throughout and Mr Moore said there is also a new bar which is proving a hit and a new restaurant serving locally-sourced food.
Mr Moore said the "hugely positive" early reviews in the past few months received online was proof that the substantial investment has been worthwhile.
He said the intention is to create "a five-star country inn" and the early signs are encouraging.
"It's been closed for over a year and people have missed it," he said.
"The whole place has been revamped from top to bottom with an increase from six to 10 rooms. It's now a completely different experience for our customers."
Mr Moore – who comes from a country inn background – said they are already attracting a whole new set of dining clients following the changes.
He admitted that some regulars from before the closure were struggling with the changes but said "the new customers love it".
He said there was now a completely different atmosphere at the venue since opening again.
---
---
The hotel is still owned by London-based Bruce Swan who was in post when the doors closed at the end of July last year, while the hotel was being run by a local couple.
At the time it was reported that Mr Swan was a silent partner in the management set-up for the business, but following an apparent breakdown in that relationship he was informed that the couple intended to leave the hotel.
He had stated that without access to the bookings log he had no option but to shut the business with the loss of half a dozen staff and the cancellation of dozens of bookings.