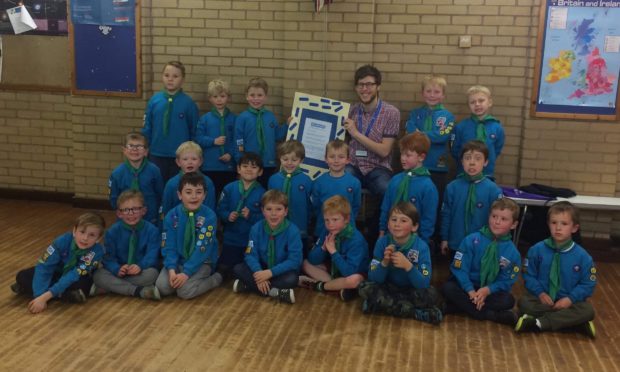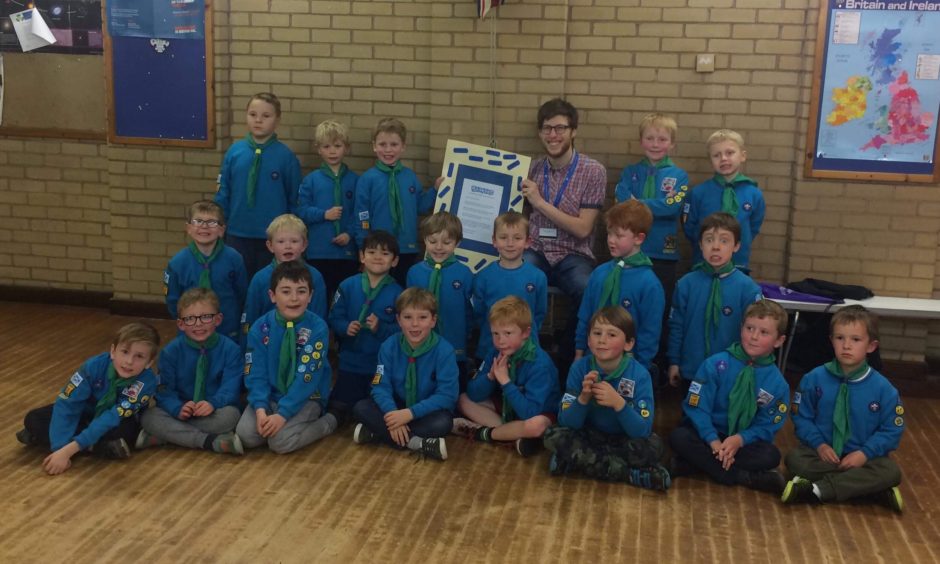 Young Angus Beaver Scouts have been hailed for their "uplifting" approach to breaking down the stigma surrounding mental health in a heartwarming presentation.
Ben Lawrie, a local councillor who has spoken candidly about his struggle with depression, was invited to the Monifieth Beaver colony as part of the group's work towards the Scout Association's million hands initiative, which aims to tackle difficult subjects such as mental health.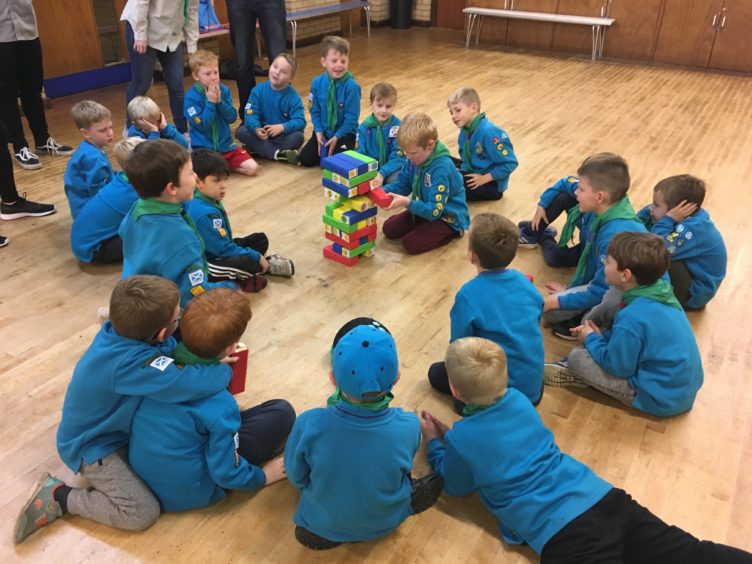 The youngest elected member on Angus Council, Liberal Democrat Mr Lawrie has previously revealed his struggle with personal demons and an attempt to take his own life in 2013.
He continues to work to promote mental health wellbeing and break down barriers surrounding the issue, and described the presentation from the Beavers as the "nicest thing" he had received since becoming a councillor.
Beaver group leader Leanne Morris said she and a colleague were keen to educate the boys on the equality of mental and physical health.
She said: "We had lots of fun exploring the issue, periodically revisiting the subject and the Beavers are all now very comfortable talking about their feelings.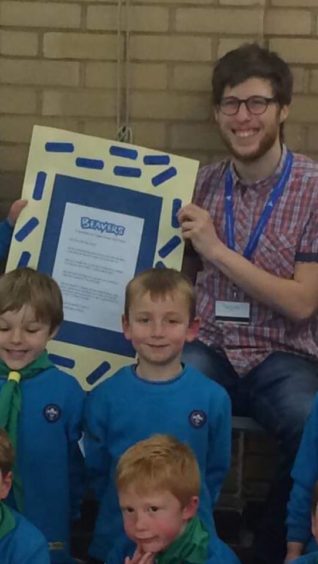 "We told the Beavers how Ben was brave enough to tell everyone that he had been sad at times but that it was more difficult to go to the doctor when you are sad than when you have sore tummy.
"We explained that we need more people to talk about how they are feeling and that Ben was helping people to be brave enough to do this."
Mr Lawrie said: "They told me how they've learned that you can't put a plaster on your feelings and that it helps to talk about them.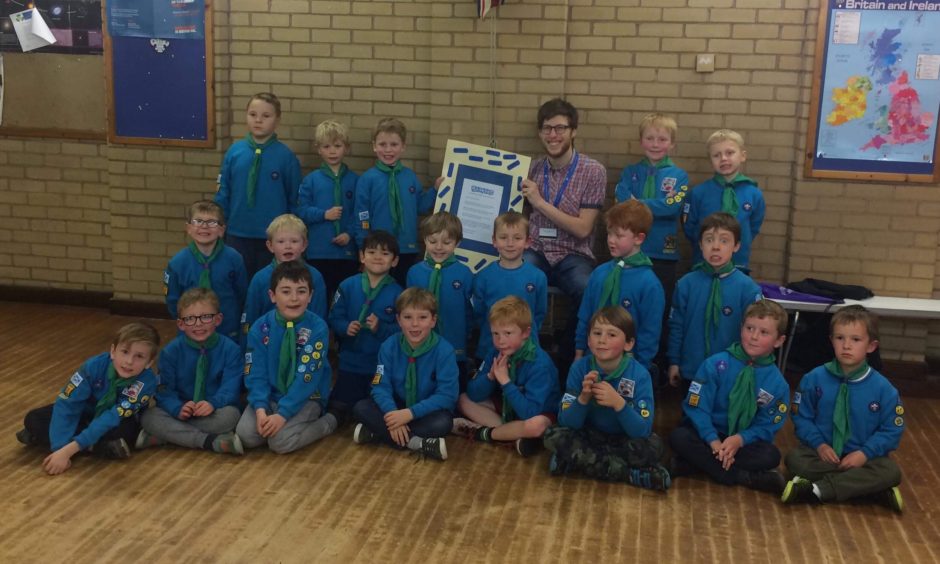 "They signed their names on plasters and presented them to me on a petition asking me to continue my work in raising awareness of mental health so that their generation will grow up knowing that it's OK not to be OK."
Mr Lawrie added: "It was really uplifting to see the Beavers being taught something so important at such a young age.
"I grew up with a limited understanding of mental health and learning to manage depression has been a lifelong and ongoing journey for me.
"I have nothing but admiration for the leaders at the 1st Monifieth – 11th Angus Scout Group and the fantastic leadership that they're showing on this really important issue."
Earlier this year Mr Lawrie was praised by Scottish Lib Dem leader Willie Rennie following the release of a documentary called A Confession of Depression which the Angus councillor had worked on over many months with Dundee filmmaker Stuart Burns.