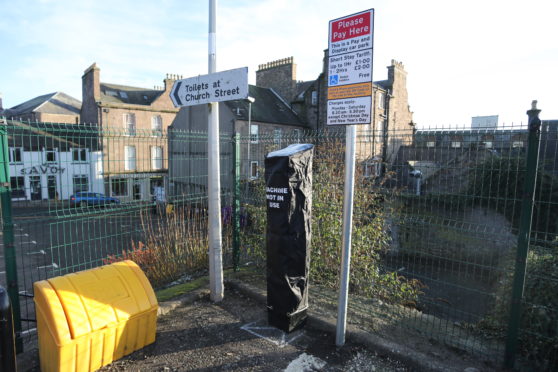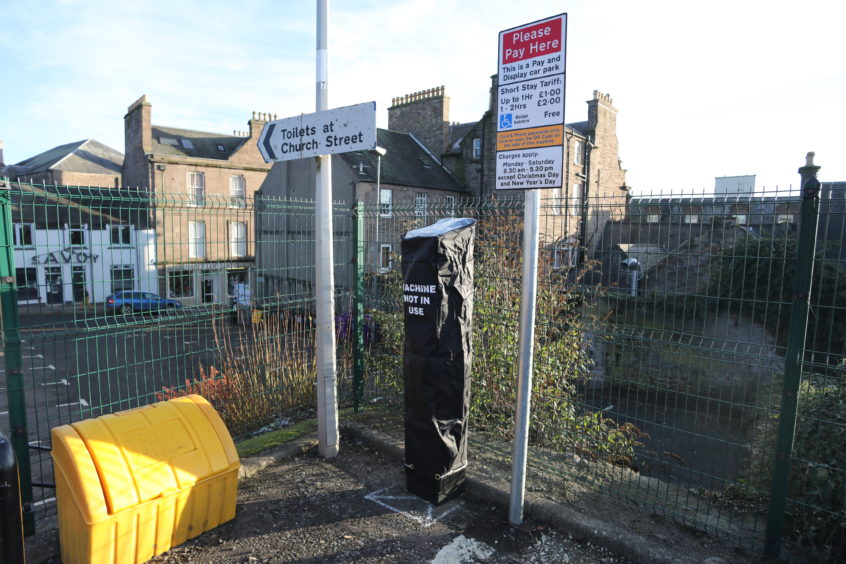 Parking charges in Angus could struggle to reach half their projected full-year income at current rates, new figures have shown.
As anger escalates over the impact of the controversial scheme, council bosses have revealed  just over £26,000 was brought in through machine and "virtual" tickets for the 33 car parks which came under the new regime on November 1.
The data was released as police continue to hunt vandals who fire-damaged four of the new solar-powered parking meters in Brechin in recent days.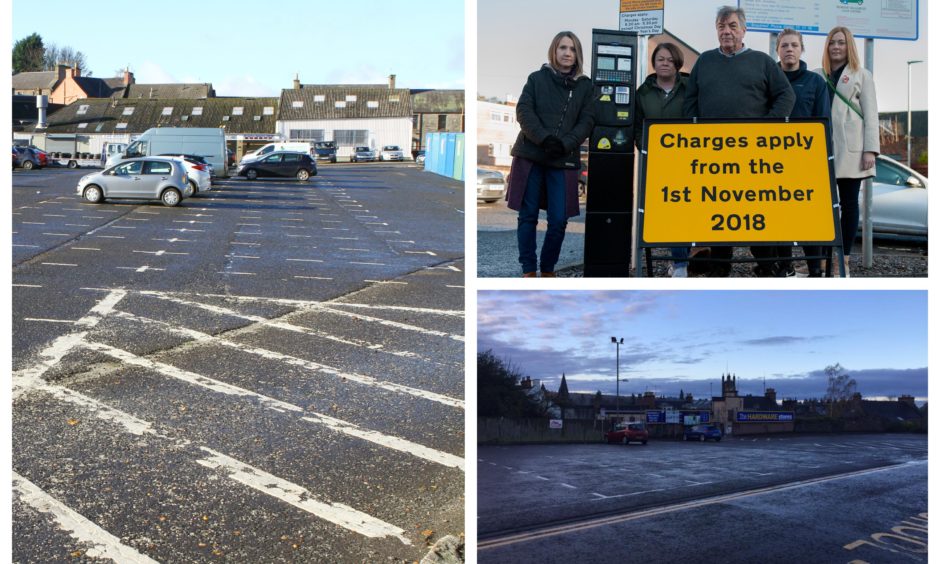 Annual or half-yearly permits have added a further £68,510, but only £6,760 of that has been generated since the scheme came into being.
The under-pressure authority hopes to raise £700,000 a year from the charges and has said it will ring-fence the income for road repairs in the district.
At current rates, machine-generated income would amount to less than £350,000 a year.
Council chiefs have admitted the first month totals have been hit by factors, including protests and people opting to park elsewhere, and hinted towards continuing confidence in achieving the forecast figures.
The gross first month total was £94,884, comprising £26,374 from machine and virtual tickets, purchased online, and £68,510 in registered permits.
The number of weekly machine tickets issued over the period remained virtually constant at 3,666; 3,336; 3,100 and 3,119.
The average payment has been around £2.80 for online-purchased tickets and £1.90 for machine tickets. Parking rates are £1 an hour, up to a maximum of £4.
A council spokesperson said: "The income from the reintroduction of car parking charges in off-street car parks in Angus has been monitored on a weekly basis since the start date of November 1.
"The figures should be read in light of the facts that this is the first month of a system new to Angus and it is accepted that it has been affected by protests and by people finding alternative parking.
"Any projections on annual income are, therefore, considered to be open to a very large margin of error."
The authority has also revealed penalty notices totalling £3,180 have been issued, the majority – £2,370 worth – to vehicles parked without a clearly displayed ticket.
Council leader David Fairweather previously told a meeting with traders in Forfar he believed it was "mind-boggling" to make an early conclusion on the total which would be generated, describing the authority's £700,000 full-year forecast as "reasonable and achievable."