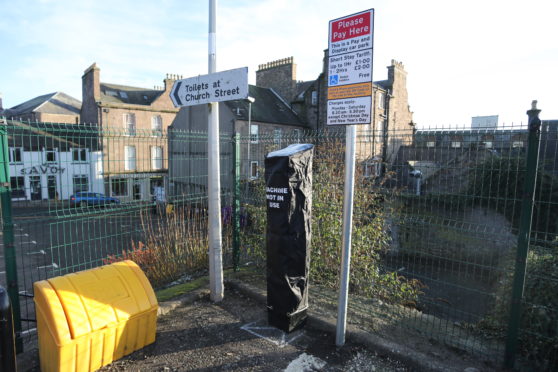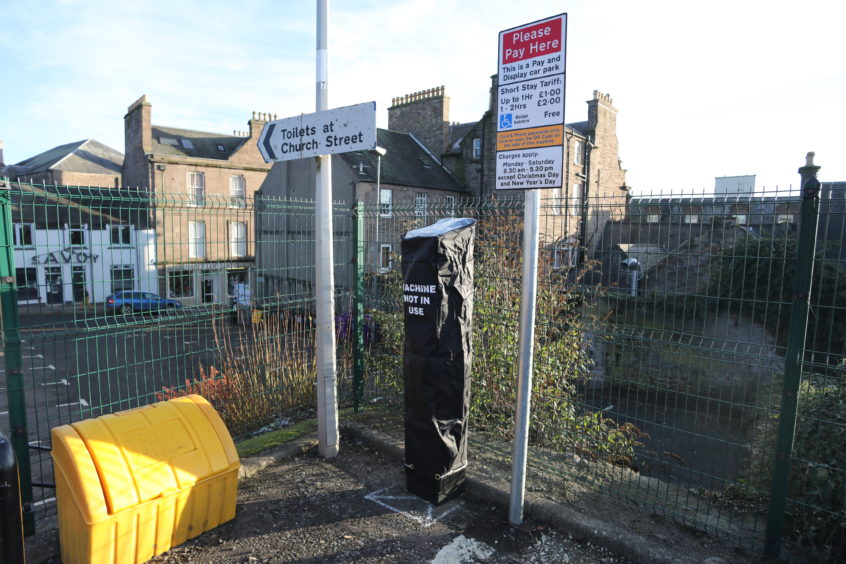 Vandals have cost Angus Council more than a week's worth of district-wide parking ticket income with their fire-raising attacks on four Brechin meters.
As the machines in car parks on the town's City Road, Church Street and Maisondieu Lane remain out of action following separate attacks over almost a week, the authority has revealed the total bill repair bill will top £6,500.
Key pads and card slots on the controversial machines were fire-damaged by the vandals.
A council spokesman said: "The estimate for repairs to the four affected parking meters is £5,622.50 plus VAT.
"Arrangements are being made for repairs to be carried out to ensure the machines available for use as soon as possible."
The four-figure bill will be more than the total income from parking tickets on each of the last three weeks across the entire complement of 33 off-street facilities which were brought under the new regime on November 1.
Figures released this week for the first full month of operation show the scheme has generated £94,884 since its inception, including £68,510 worth of annual or six-monthly permits.
The combined totals for the first four weeks of virtual and machine ticket sales were £7,344, £6,495, £6,227 and £6,308.
However, the authority remains bullish over the prospects of hitting its projected £700,000 full-year income target from the scheme and has said projections on annual revenue are open to "a very large margin of error".
Angus communities convener, Councillor Mark Salmond earlier slammed the vandals for their actions.
"There is never any valid excuse for wanton vandalism of this type," said the Montrose Independent.
"Ultimately, it is the taxpayer that has to pick up the cost to repair these machines, which in turn means less money for other vital services
"These are not acts of protest – they are criminal actions plain and simple and ones that achieve nothing other than inconvenience and considerable cost to the public purse.
"I would urge anyone who has information that could assist police enquiries to get in touch with Police Scotland."
Police are continuing to hunt those responsible and have asked anyone with information to contact 101 or Crimestoppers anonymously on 0800 555 111.