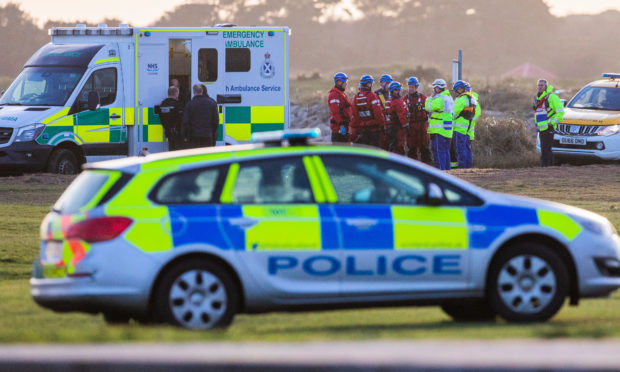 Carnoustie was the scene of a major emergency service response when a body washed up on the town's beach on Sunday.
Crews rushed to the mouth of Barry Burn, near the Rookery restaurant and Carnoustie Golf Links, at about 1pm after the gruesome discovery was made.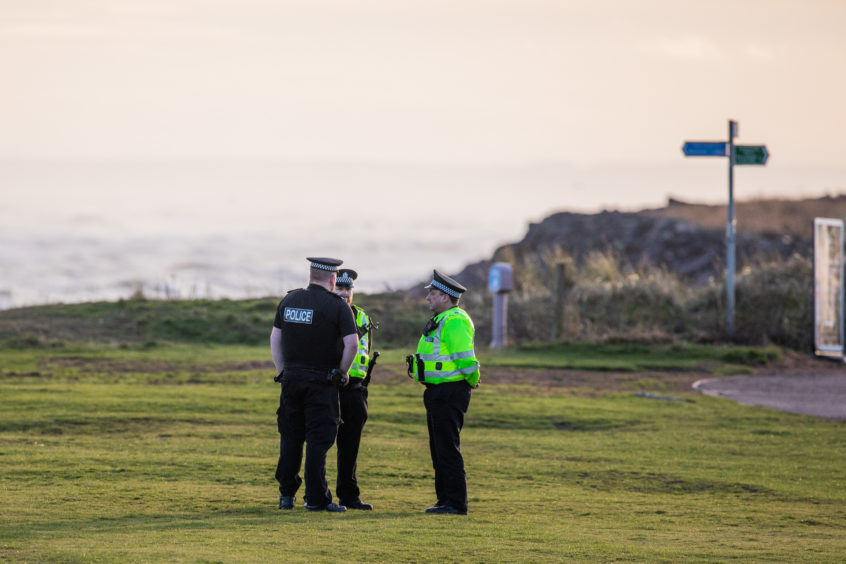 A large area was closed off to the public as efforts to retrieve the remains got under way.
One police officer described it as a "major investigation".
At least four police cars, two fire engines and two ambulances were at the scene.
Crew from Arbroath RNLI was also on hand during an operation which lasted for nearly three hours.
The body was taken away in a vehicle belonging to local funeral director Selwood.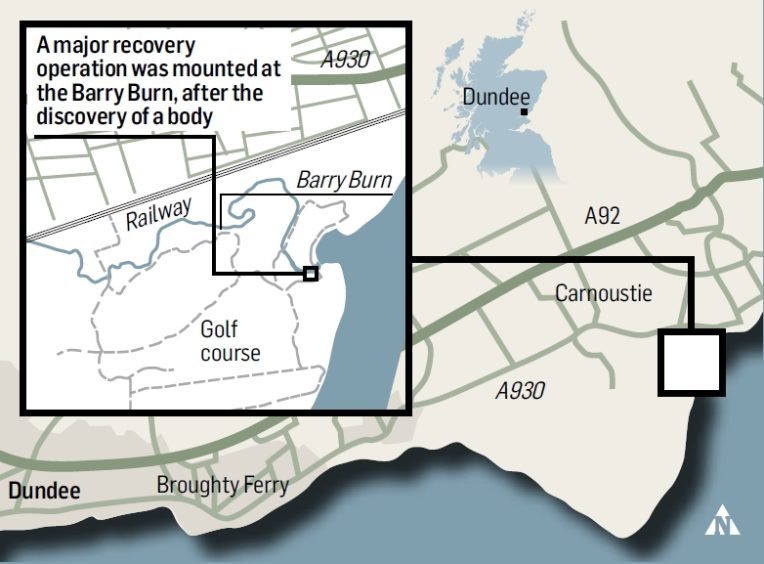 The fire engines left shortly after, with police and ambulance crews the last to depart.
Donna Beattie, whose house looks out towards the beach, walked over with her daughter when she heard the sirens.
She said: "There was a crowd of people on the beach alongside the police officers. I couldn't get close and properly see what was going on because of that.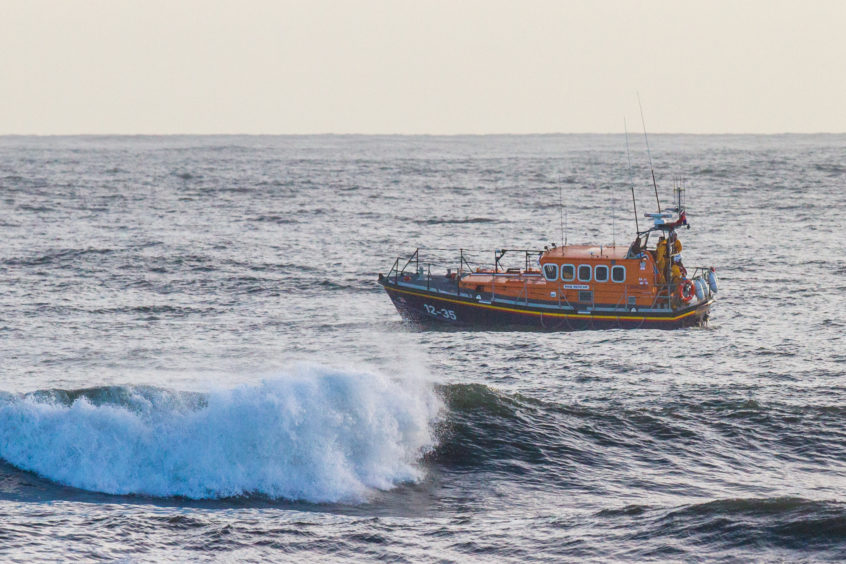 "It took about five to 10 minutes for the police to get everyone to clear off.
"There was a coast guard out for a while so I wondered if it was a boat that capsized at first, but it doesn't look like that anymore.
"It's really sad that something like this would happen."
A man out walking from Broughty Ferry said: "My first thought when I saw it was that there are a lot of jet skiers and the like here on a Sunday. We often come here from the Ferry for a walk and see a lot of them but the seas are really rough today so I don't think anybody would actually do that.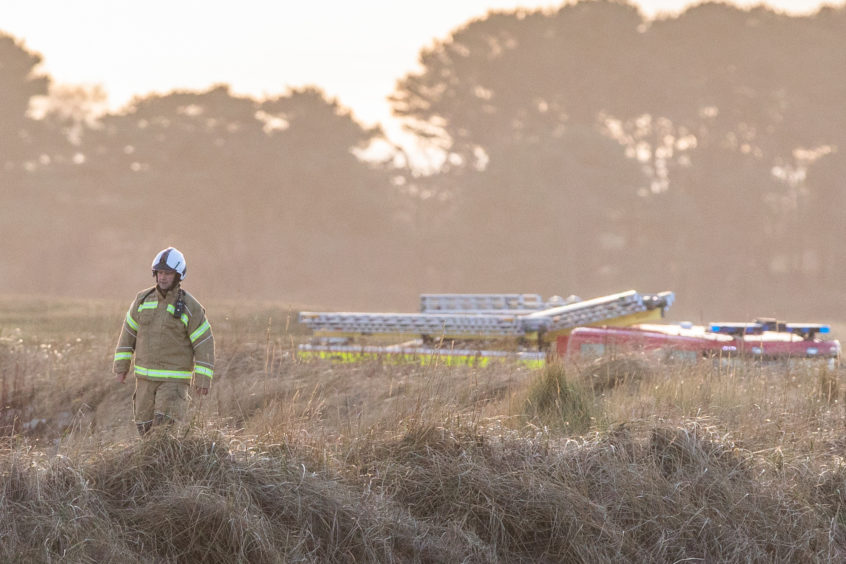 "The tides here seem to bring things on to the beach. About 50 years ago a boat called the Fendyke was washed ashore.
"It's a rough part of the sea and that can bring things in."
One dog walker, who was passing by after the emergency services vacated the area, said: "Carnoustie is normally such a quiet place so it's shocking to see something like this happening."
Another said: "It's tragic. That's a family's Christmas ruined."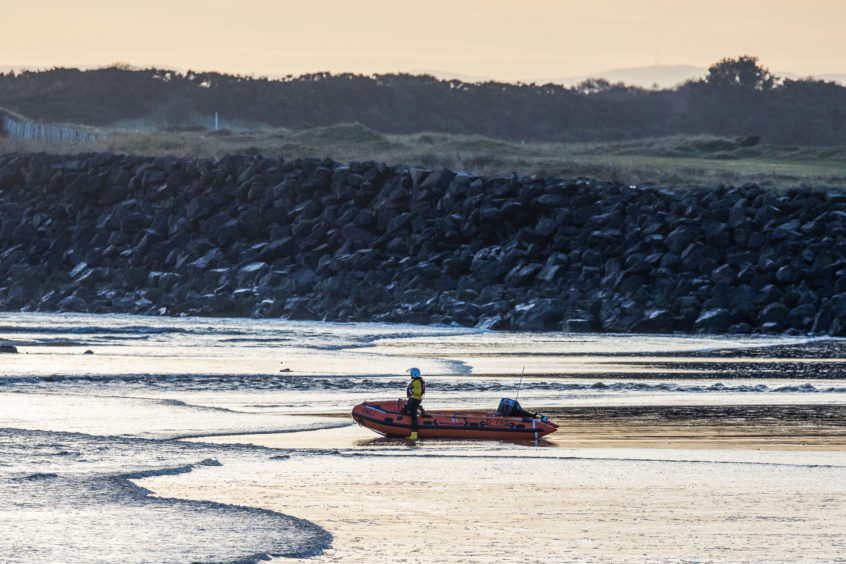 Police Scotland later confirmed that the body of a man has been recovered from the Barry Burn in Carnoustie.
Detective Inspector Ray Birnie said: "Enquiries are at early stage and the death is currently being treated as unexplained.
"However, initial enquiries suggest there are no suspicious circumstances ."