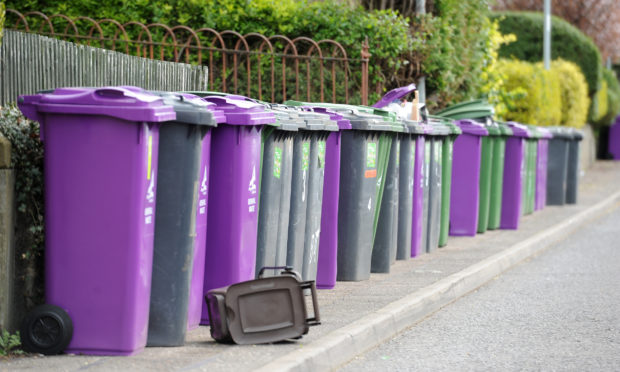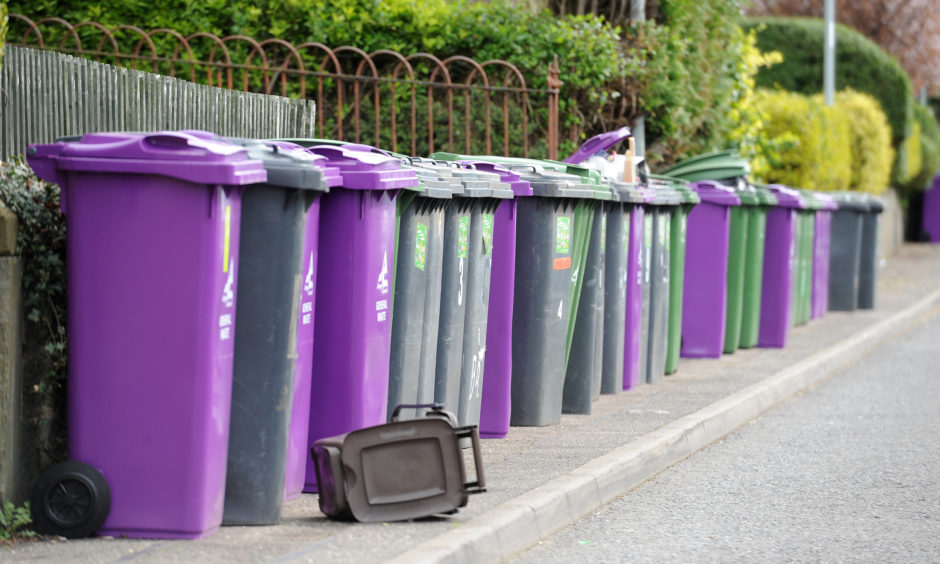 Angus bin staff could strike over shift changes.
They are threatening to walk out in response to the cost cutting move which will see bins being emptied up to 10pm across the cash strapped local authority's area.
Other Scottish council areas have introduced similar schemes but refuse workers say there are unique difficulties in largely rural Angus, which is more difficult to traverse in the dark.
A shop steward has claimed "numerous staff are leaving" over the drastic changes, which have left waste operatives "emotionally affected".
One whistleblower has said the changes could put staff at risk if they are expected to empty bins during winter months when the roads and pavements will be untreated, especially early in the morning and late at night, when it will be dark.
Shop steward Les Scott confirmed there will be a ballot on industrial action, which would likely take place in the new year.
He said: "To say the staff are hugely disgruntled is an understatement.
---
---
"We have brought up a multitude of issues, which the council have failed to address.
"Although Angus Council waste operatives are among the lowest paid in the country, and at £9.01 per hour, we are just a penny above the real living wage, this is not about money.
"This is about work-life balance. Nobody wants to be emptying bins at 10pm at night every other week, when they should be spending time with their families.
"The council relies on the goodwill of its staff, but they have lost this.
"Other shift options could have been examined that also delivered savings, but the council would only look at this one which makes the £160,000 cuts."
Mr Scott also warned the move could be a false economy.
"In Edinburgh, there are reports that the reduction of the fleet size, coupled with changes in shift patterns has led to increased maintenance costs, increased sickness levels leading to greater use of more expensive agency staff.
"These moves may not make the level of savings the council anticipates."
The package of changes will see waste operatives move from a shift that runs from 7am to 3pm, to two shifts which would run from 6am to 2pm and 2pm to 10pm.
The size of the vehicle fleet would also be reduced in a bid to save £160,000 per year.
A spokesperson for Angus Council said: "We have undertaken a review of waste collection shift patterns.
"Staff and trade unions have been consulted, informed and included in this process, with their participation and feedback actively encouraged.
"The aim of the review is to identify shift patterns that can achieve the most efficient use of refuse collection vehicles and deliver savings whilst minimising impact on frontline service delivery."