An Arbroath girl has been praised for spending two hours spreading festive cheer among total strangers in her hometown on Christmas Eve.
Sophie Robb, four, worked her way off of Santa's "naughty list" by handing out more than 200 Christmas cards on Market Place on Monday afternoon.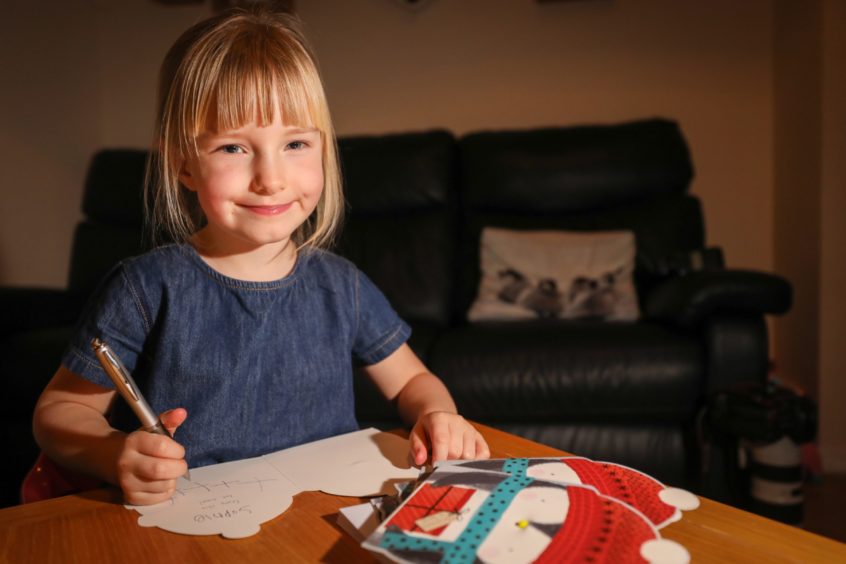 With her mum Lisa Robb, 28, she spent some two hours spreading yuletide cheer to locals from about 2pm.
Each card was complete with a hand-written message by Sophie, who was later dubbed the "Arbroath Christmas angel" by one of the recipients for her efforts.
Miss Robb, who came up with the Christmas card idea, said she thought her daughter would be on the naughty list.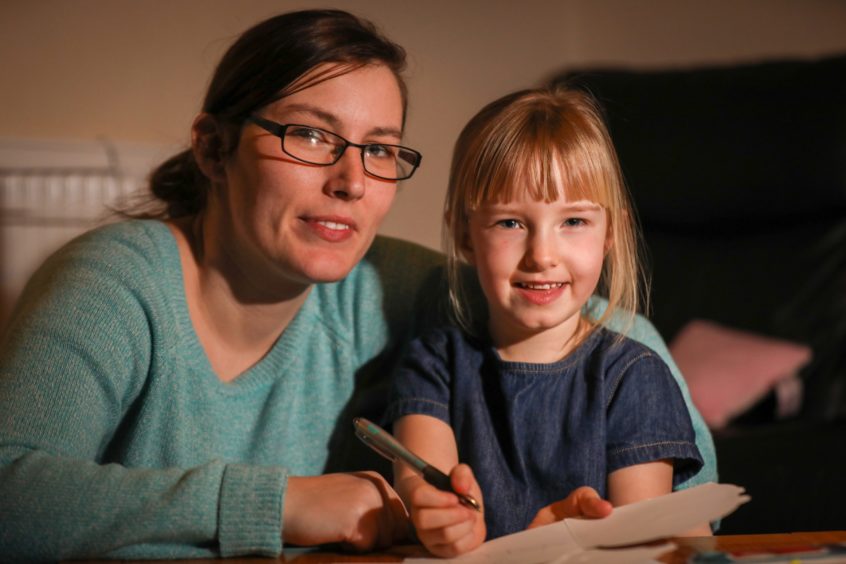 She said: "She wasn't on her best behaviour, she was just being a typical four-year-old.
"We started with 20 Christmas cards to go and hand out. She asked if we could get more.
"They were hand-written. We ended up in Wetherspoons (The Corn Exchange) and she was writing them out.
"We were probably out there about two hours. Afterwards she said 'I'm on the super good list'.
"It was really nice, her face was just beaming as well. People were very appreciative, they stopped and spoke to her and wished her a Merry Christmas.
"I asked her and she said it was really good and everybody was really smiley. I think we'll do it every year."
When word of the good deed made its way to social media, Miss Robb read out some of the comments to Sophie.
She added: "When I was reading the comments out she was like, 'that's so kind of them'."
Suzi Twaddle, of Arbroath, was one of the people who received a card, and contacted The Courier to thank Sophie.
The 38-year-old said it was an "amazing gesture" which left her "beaming" for the rest of the day.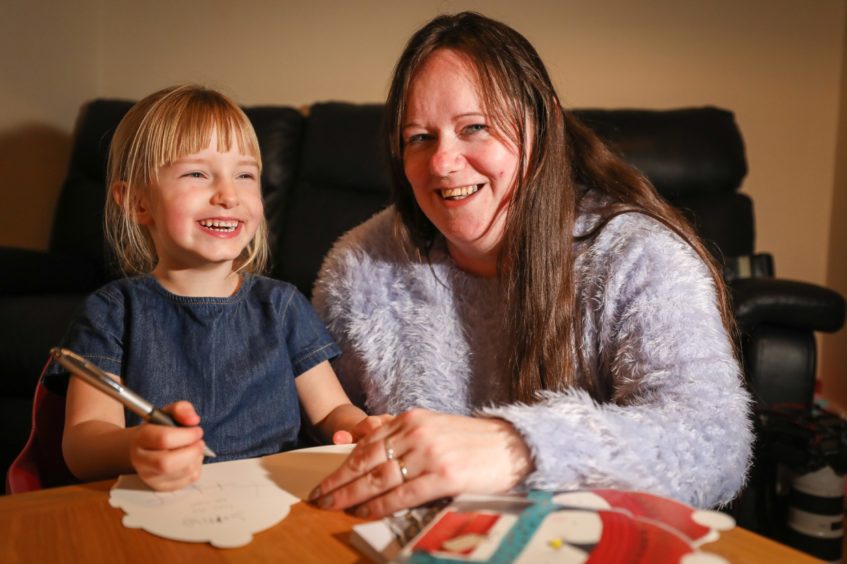 Ms Twaddle added: "I was getting last minute errands sorted at about 2pm on Christmas Eve when this little girl walked towards me and, beaming, said "Merry Christmas" and handed me a Christmas card.
"She had an adult with her so I graciously accepted her lovely gesture with a very surprised: 'Oh, Thank you very much.'
"As they walked away I remembered to add 'Merry Christmas to you too'.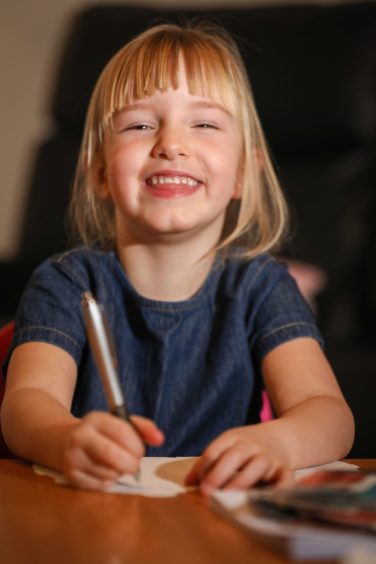 "I am so shocked, in the best way, at such a young child getting so much into the spirit of Christmas.
"I was beaming the rest of the day and I wonder how many other people's day, week, month, year or even life she made with these lovely acts of kindness."