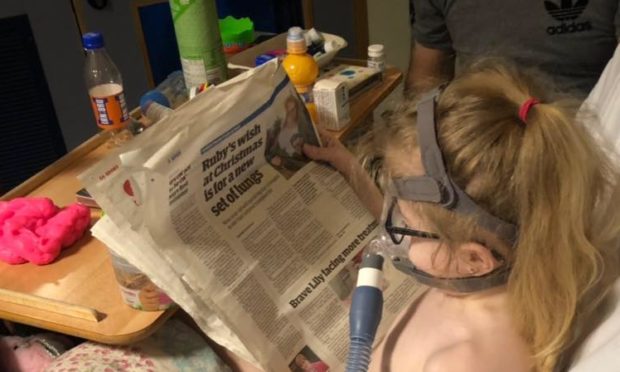 Brave Angus youngster Ruby Walker has suffered another agonising setback as her wait for a double lung transplant continues.
The battling Arbroath nine-year-old, who captured hearts with a bucket list of wishes which led to a meeting with her pop star favourite Olly Murs, spent the festive season in a critical care unit in Edinburgh as the search for a transplant donor continues.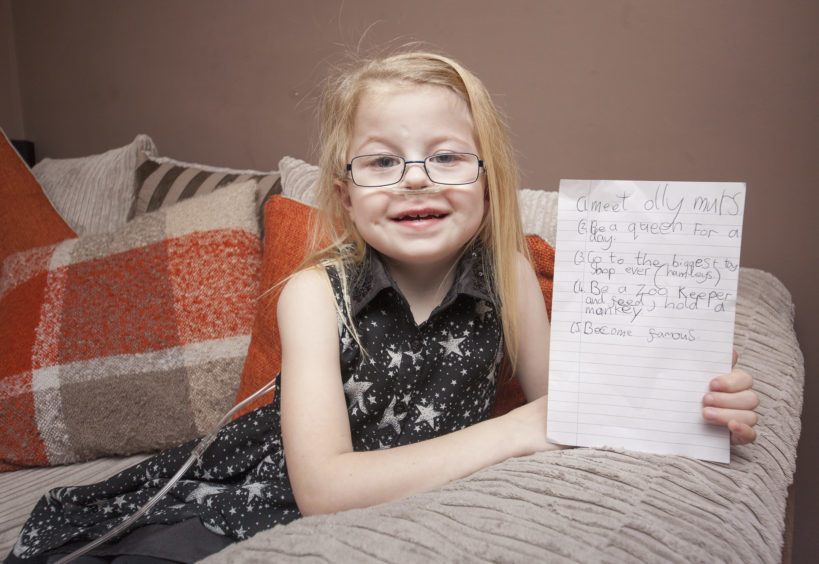 Ruby's mum, Diane Boyd, has revealed her daughter suffered a collapsed lung on Christmas Day and is being prepared for a move south as the desperate wait for organs goes on.
Diagnosed with cystic fibrosis at two weeks old, Ruby was then struck by a virus at the age of seven months, leading to a secondary infection which caused damage to her lungs and has left her reliant on oxygen ever since.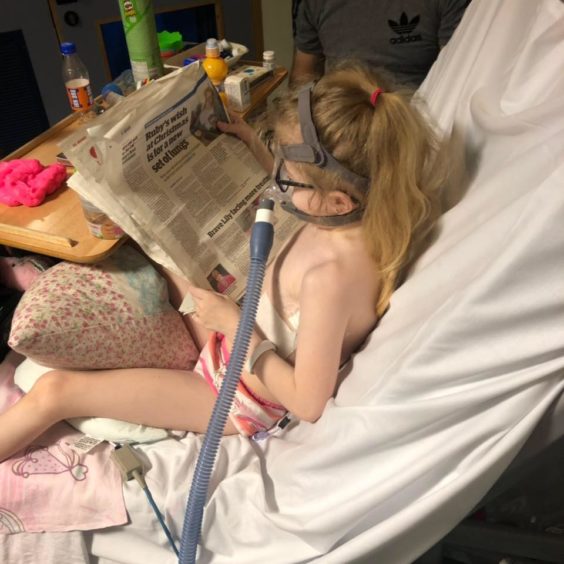 The Hayshead Primary School pupil was added to the transplant list in October 2016 after her lung function dropped to 35%.
Hopes she would receive a transplant earlier this year failed to materialise and the youngster's deteriorating health saw her name added to the super urgent transplant list, where she remains a priority patient.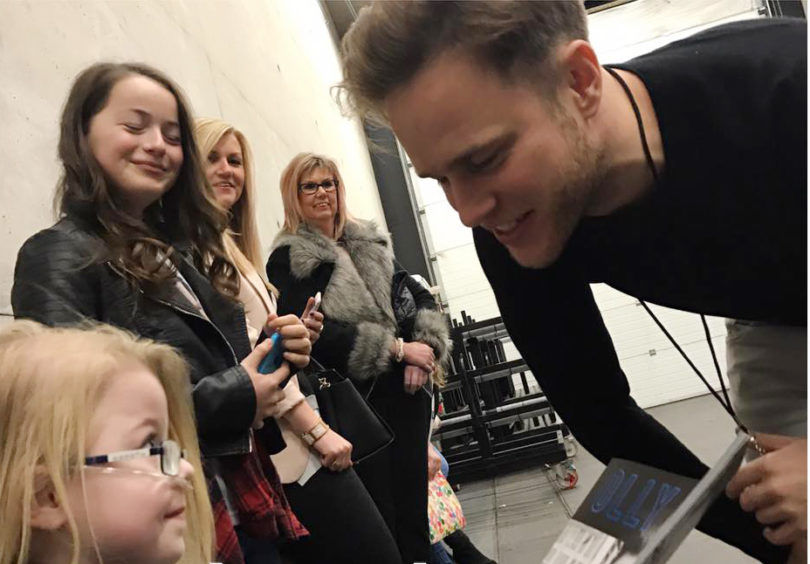 Diane said although the family had struggled with the latest turn of events, they had been helped by the love shown for Ruby.
"We have been completely overwhelmed by all the messages of support and well wishes. Thank you all so much.
"Unfortunately Ruby's lung collapsed again on Christmas Day, this meant she need to have surgery again to have a chest drain put it.
"As there has been no offers of lungs the plans is to move Ruby to Newcastle, hopefully next week to list her for an adult upper lobe transplant.
"For this procedure she needs to be stable and not have a chest drain in as the transplant is more difficult and comes with a lot of risks , but Ruby's current situation means she is running out of options and we have had to have some very difficult conversations over the past couple of weeks.
"Ruby is coping very well and keeping us on our toes but her lungs are very delicate.
"We are all trying to keep positive."
Ruby hit the headlines when she made up a bucket list which included meeting singer Olly Murs.
She was overwhelmed when he sent her a video message and met him in person backstage when he performed in concert at the SSE Hydro in Glasgow in 2017.
The family continue to hope that her fight will raise awareness of both the need for organ donors and the complications caused by cystic fibrosis, a life-limiting genetic condition that affects many parts of the body, including the lungs and digestive system, by clogging them up with a thick sticky mucus.