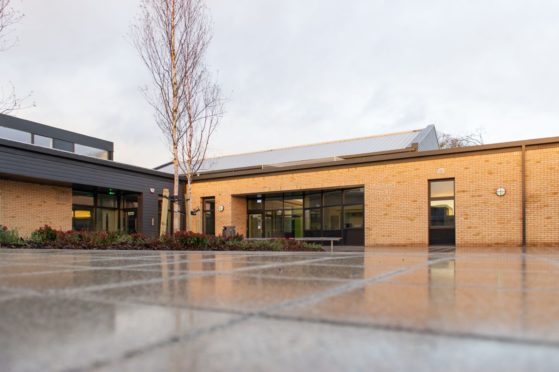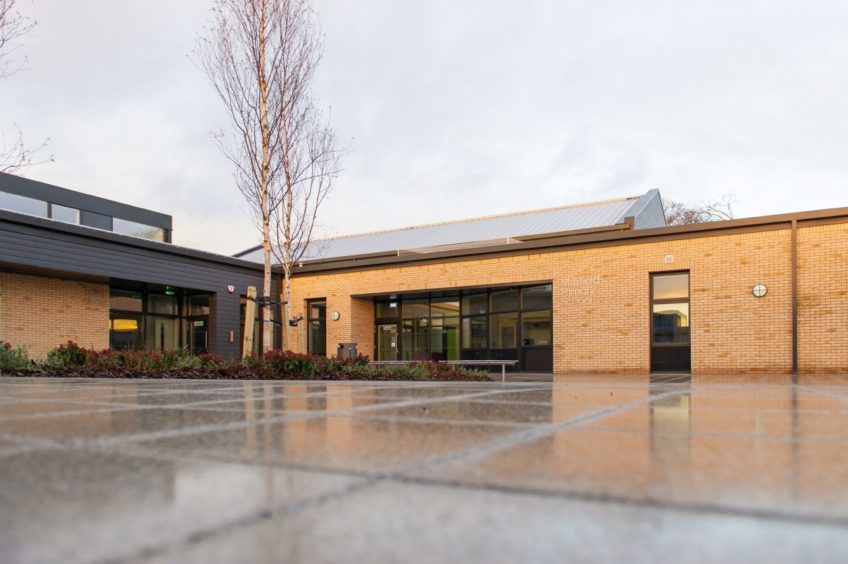 Arbroath school pupils are set to embark on a new year in new schools with the completion of multi-million-pound replacement primaries at Muirfield and Ladyloan — with one boasting a unique feature for a naturist neighbour.
Created in the latest stage of the Arbroath schools project, the schools were completed ahead of the Christmas break and have been handed over in time to welcome youngsters on schedule for the start of the new term when pupils return on Tuesday.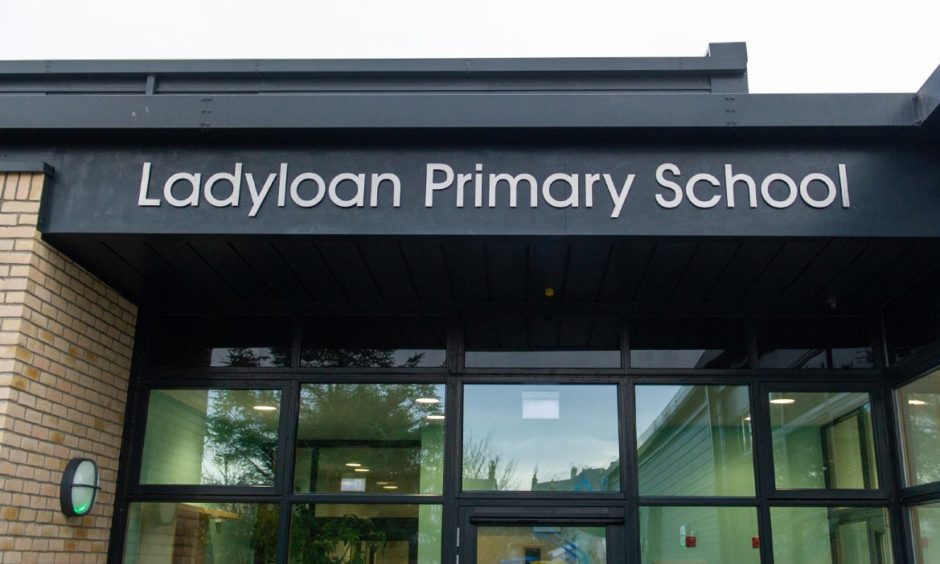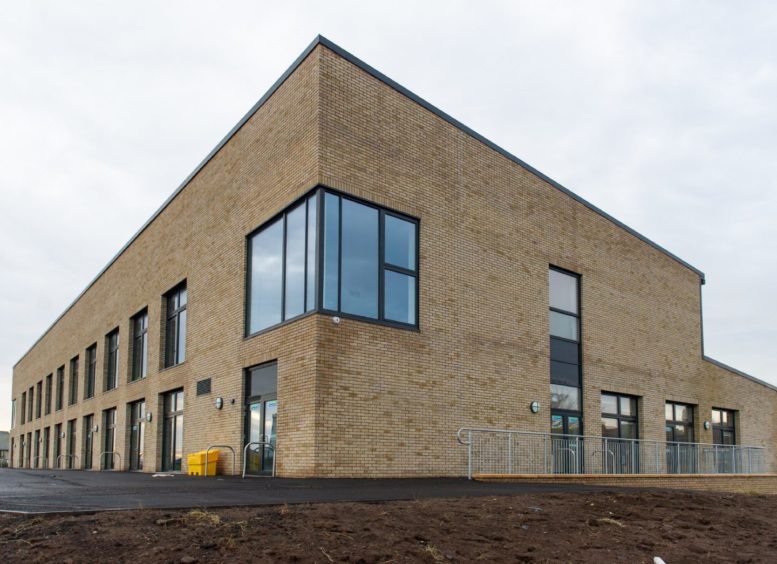 Pupils at both schools have been able to chart progress as their new accommodation has been constructed alongside the current facilities.
An Angus Council spokesperson said: "Both the new schools have been constructed within the existing schools' grounds, allowing both schools to continue to operate in a way that minimised the impact on children and staff while the work was being carried out.
"The project's focus is now on the demolition of the older buildings," said the council spokesman.
"They will be replaced by a new car park and sports pitch at both sites, with an expected completion date at the end of May."
Ladyloan was originally built in 1974 as a replacement for its Victorian predecessor close to Arbroath Football Club's Gayfield park home.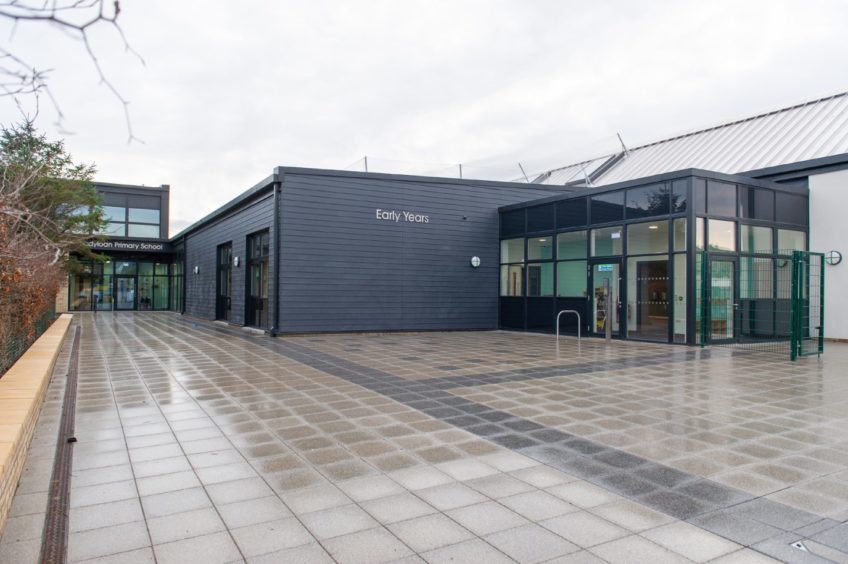 The new building is a school with a view, architects having stacked the classrooms of the primary's upper floors to afford youngsters panoramic views of the Arbroath harbour area nearby and the North Sea beyond.
Naturist neighbour
At Muirfield, a bizarre planning objection led to the builders being told to include frosted glass in a south-facing window to protect the modesty of a naturist neighbour.
The man, in his 70s, took his request directly to councillors during consideration of the planning application for the near £8 million school, telling them that he was concerned he would no longer be able to "sunbathe in the buff" in his garden because he feared it would be in line of sight with the primary.
'I occasionally sunbathe in the buff' — Angus naturist wins battle for frosted glass at new school
"It's not my intention to scare parents or anyone. I'm not particularly happy with where the school is going in general but I also don't want to have to stop being a naturist," he told councillors at the time of the planning approval in late 2017.
Angus Council previously replaced Timmergreens and Warddykes primaries under the ambitious schools project.
In September, work also got under way on the £14.1m shared campus for Hayshead and St Thomas RC primaries, on the playing fields of the current Hayshead site.
It will include dedicated teaching spaces for the two primaries, shared multi-purpose halls, general purpose rooms and a campus library, as well as an early years facility for nursery youngsters in the two schools.
Community facilities and two sports pitches have also been incorporated into the project, scheduled to welcome children in February 2020.