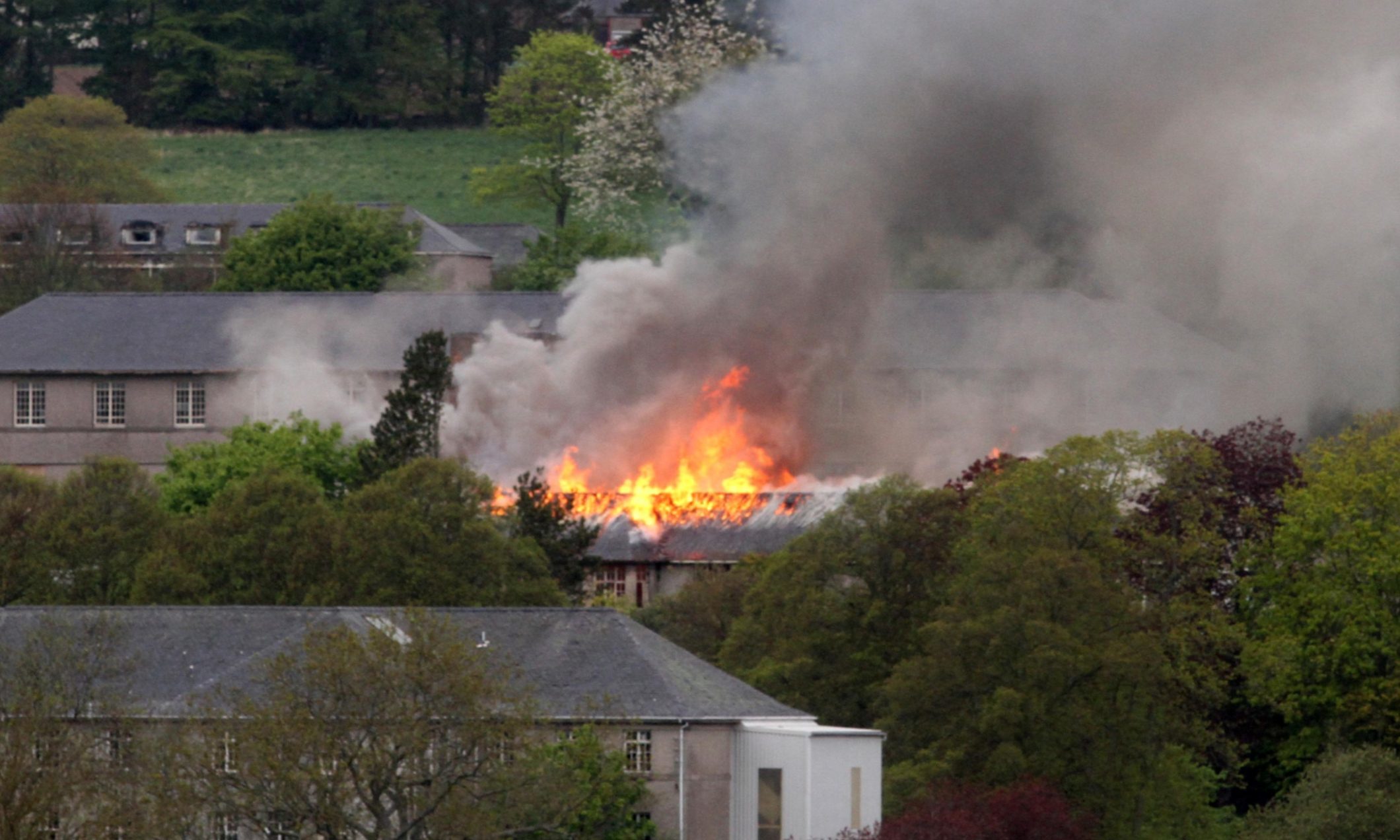 Hopes have been aired 2019 will finally bring long-awaited progress on development of the vandal-hit Strathmartine Hospital site on the border of Angus and Dundee.
More than 15 years since the closure of the facility, and eight months on from Scottish Ministers clearing the way for new homes on the sprawling site, a leading Angus councillor has expressed frustration over the continuing deterioration of the buildings and the ongoing drain on emergency resources forced to respond to fireraising and vandalism incidents there.
More than 200 new homes are planned for land at the former hospital, alongside redevelopment of the main building and the creation of other community facilities.
Last April, Scottish Ministers issued permission in principle for the redevelopment – subject to a planning obligation being entered into before work starts relating to conditions including education contributions of around £10,000 per house split between Strathmartine primary school and Forfar Academy, and a 22% affordable housing contribution.
Angus development standards councillor Alex King said: "We are hearing nothing about what is happening there.
"Do we have any indications of what is going on, and how long the planning permission is extant?
"This has been on our enforcement list for a long time and I would like to finally think that we might see some progress there."
Owners Heathfield Ltd put the site on the market and it is understood a buyer is still being sought.
Angus Council planning service leader Kate Cowey said the permission remains valid until 2021, by which time the site owners would have to begin work, or ask for a time extension.
The official confirmed Strathmartine is to remain a fixture on the enforcement list until signs of work there emerge.
"Building Standards continue to regularly visit the site to ensure the buildings remain boarded/ blocked up, however the site continues to be targeted by vandals," she said.
"The case remains open at this time until progress is made in respect of the redevelopment of the site."
Scottish Fire and Rescue Service is continuing work with partner agencies to control the issue of fireraising at the old hospital, including going into local schools to warn youngsters of the dangers of going into the dilapidated buildings.
Mobile CCTV units and Dundee community wardens have been deployed at the site as part of what fire chiefs have said is a "key focus" in the effort to drive down secondary fire incidents in the region.