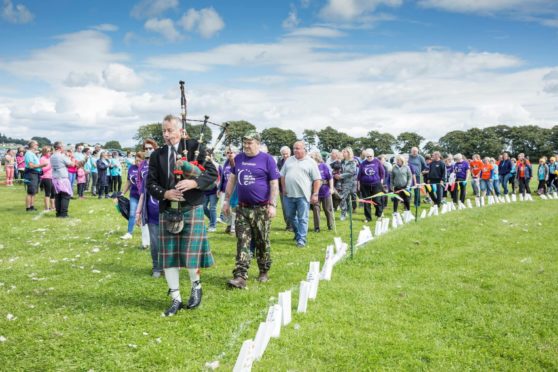 Kirriemuir's 2019 Cancer Research UK Relay for Life has opened for registration with teams already keen to join the party.
The 24-hour fundraiser will return to Kirrie showfield on August 10, where huge sums of money have been raised at past events – and a world record set in 2017.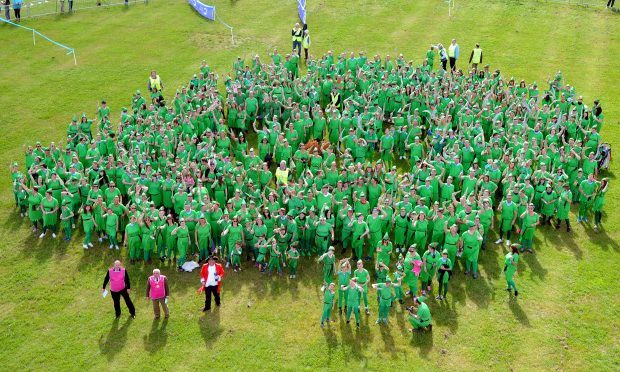 Kirrie is also keen to keep its status as Scotland's biggest relay and event chair Heather Kelly said the early signs it will achieve that are encouraging.
"With eight teams signed up within 48 hours of registration opening we are confident that Relay for Life will be another massive event for Kirrie and the surrounding area," said Heather.
"There is always something to do and it is such an amazing community event, filled with fun, laughter and at times a few tears.
"The Kirriemuir Relay for Life is the largest in Scotland in the years that it runs.
"Over the years we have raised an enormous amount of money for the vital lifesaving work of Cancer Research UK which reflects the wonderful community spirit in Kirriemuir and the surrounding area.
"Teams should concentrate on enjoying fundraising in the months leading up the relay – it is amazing how the totals add up."
The relay consists of teams of between 8 and 15 people, taking it in turn to walk or run around the track for the 24-hour duration.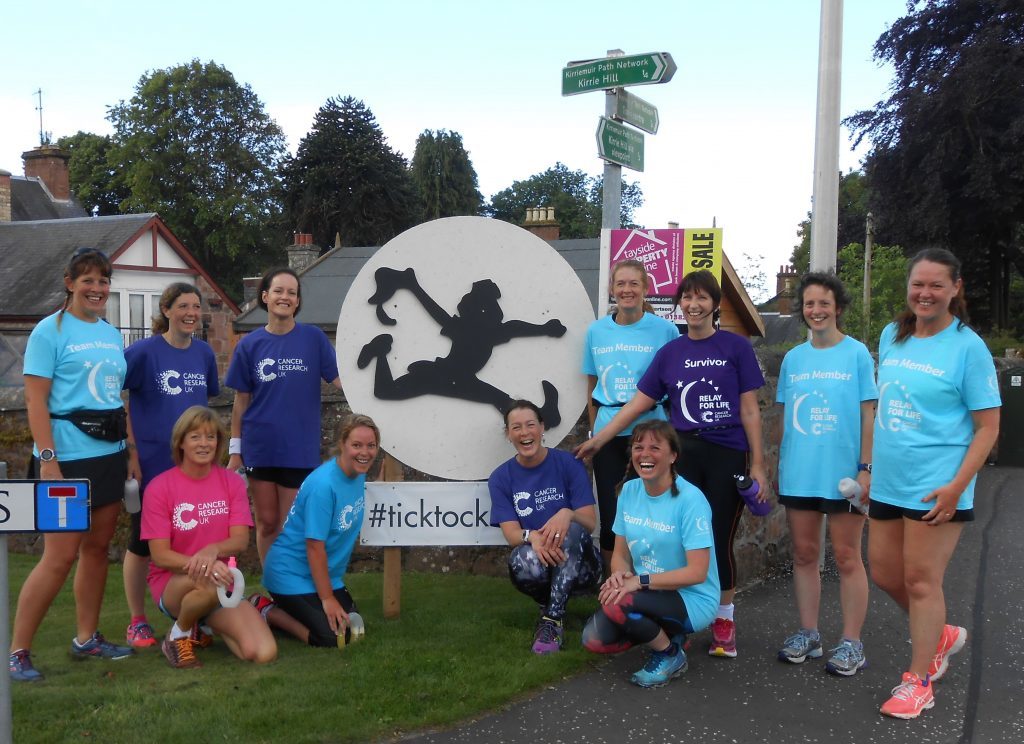 "When it is not your turn to walk you can take advantage of the full programme of entertainment; music from amazing local musicians to friendly competitions and much more.
"There is something for everyone," added Heather.
A modern day Burns Supper is the first fundraiser of the year and has been organised by the relay committee to take place in Northmuir Hall on Saturday January 26.
For more information on how to enter the Kirrie Relay For Life contact event secretary and vice-chair Rhona Guild on 07971454626 or e-mail rhonaguild@gmail.com.
More about the event and online registration can also be found at
cruk.org/relay
or by calling 0300 123 1026.
In August 2017, Kirrie relay bagged itself a place in the Guinness Book of World Records when 534 Peter Pans packed the centre of the event field as the largest ever gathering of the fairytale figure in one place.
The feat brought the record 'home' to the birthplace of Peter Pan author Sir J M Barrie and the official certificate recognising the achievement is on display in the town's Gateway to the Glens museum.