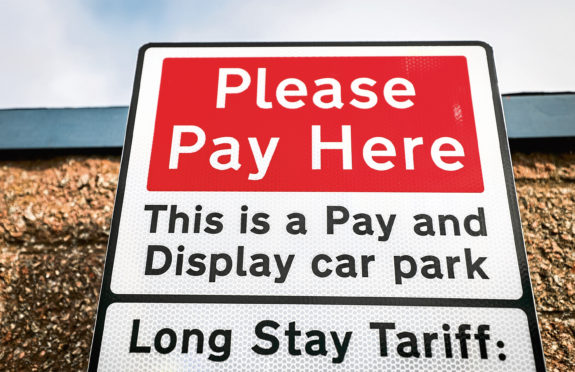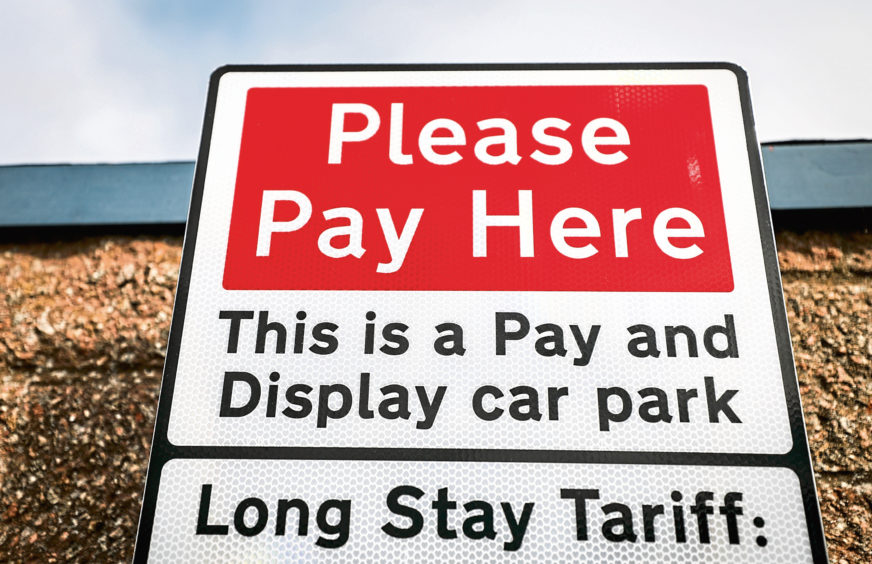 Opposition politicians on Angus Council are on a collision course with the ruling group over what have been branded "pathetic" plans to revamp the area's controversial car park charging scheme.
The possibility of cash payments and introduction of monthly direct debit payments are among measures due to be considered by councillors next week in response to the barrage of criticism and protest over the off-street charges which were introduced on November 1.
SNP group leader, Forfar councillor Lynne Devine has slammed the proposals as "tinkering around the edges" of the issue, and claimed the move has been made to derail opposition plans to force an emergency full council meeting to debate the matter.
Ms Devine said: "It would appear that, at last, the Tory-led Angus Council administration has started to listen to the people of Angus over parking charges.
"This is in no small part due to the significant pressure brought to bear by local businesses and retailers associations, ABRA and KALBA.
"I suspect too that they were very aware of the fact that the SNP group were in the process of lodging a request for a special council meeting on the subject.
"Whilst we would have liked to be in a position to agree with their changes, their ideas are merely tinkering around the edges.
"Their attempt is not going to bring any real solutions to the difficulties faced by either those using the car parks or by the retailers, who have suffered so badly over the festive period. The retailers are barely mentioned in the report.
"We try to amend their motion to help everyone – with due regard to the financial difficulties faced by the council.
"They absolutely must face up to the fact that unless more drastic action is taken – on methods of payment, the exorbitant cost of residents' parking permits, the differences between our towns – they will not reach their budgeted savings because people will continue to boycott our car parks and businesses will fail.
"If we are truly to be a 'go-to' county for small and medium businesses, as described in the Angus local plan, then we need to listen to the voices from our retailers in very fragile high streets."