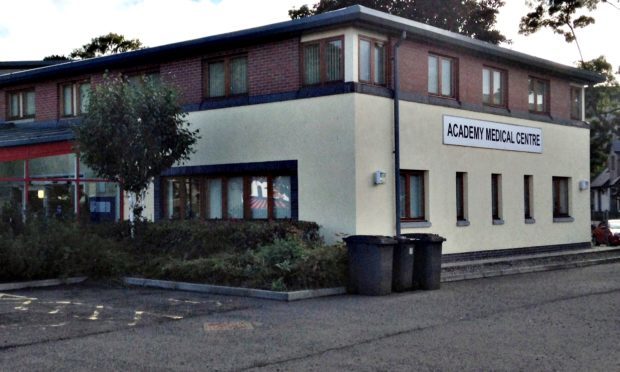 Forfar GP surgeries are being lined up to emerge from a six-month registration shutdown for new patients.
Health chiefs have confirmed the registration lists for the town's three surgeries are scheduled to re-open in April following last year's closure move which prompted claims the town was heading into a primary care crisis.
NHS Tayside has also revealed the list at one Dundee medical practice will re-open to new registrations on March 1, but another is to remain closed indefinitely.
A spokesperson said the lists at the Forfar surgeries of Ravenswood, Lour Road and the Academy Medical Centre will re-open on April 19.
The list at Erskine practice at Arthurstone Medical Centre in Dundee will remain closed until March 1, while Maryfield Medical Practice's list remains under review and will not accept new patients until further notice.
The Angus moves sent shockwaves through Forfar in October after it emerged patients were being directed to an Aberdeen service to register with a new doctor.
An NHS Tayside spokesperson said, "All patients in Tayside are able to register with a GP practice.
"The primary care services department at NHS Tayside can provide advice to patients regarding alternative GP practices within their area.
"GP practices may, with the Health Board's approval, temporarily close their list of patients for a period of up to twelve months in any given period.
"At the present time, approval has been given for the GP practices to operate with a closed list temporarily until the dates stated.  It should be noted these dates may be subject to change."
The spokesperson added: "Whilst a closed list means that the practice is not accepting new patients, with the exception of an immediate family member of a currently registered patient, all primary care services will continue to be provided to the practice's registered patients.
"NHS Tayside and local Health and Social Care Partnerships work closely with practices and local communities to ensure health provision to all Tayside residents.
"NHS Tayside has increased the number of GPs during the last ten years from 367 in 2008 to 395 in 2018."
The Forfar situation was branded "shocking" by a local councillor in October, around two years after a plan to create Scotland's largest GP practice in a merger between the Academy Street and Ravenswood practices was ditched.
Angus Conservative MP Kirstene Hair said: "This is welcome news but the lists should never have had to close in the first place.
"I know from talking to constituents in Forfar that the unavailability of appointments are a concern for many.
"There are more people living in Angus than ten years ago, the average age is increasing, but our GP lists are much larger than the Scottish average.
"Meanwhile, the Royal College of GPs warning that Scotland will soon be short of 850 general practitioners."
Last month, statistics from ISD Scotland revealed practice list sizes have soared by an average of 250 in the last decade.
Angus has 17 practices, which between them have employed 98 GPs on average each year since 2008.