Battling Angus youngster Ruby Walker is keeping Newcastle nurses on their toes as the brave nine-year-old's anxious wait for a lifesaving transplant operation continues.
Despite remaining desperately ill in Newcastle's Royal Victoria Infirmary, Ruby's fighting spirit has shone through in a hospital ward video as she and two staff bounce along on exercise balls to a pop song.
Ruby is on a priority list for new lungs and as mum Diane Boyd hailed her "amazing wee girl" she also revealed six transplant possibilities have not worked out since the Hayshead primary pupil was transferred to the specialist unit almost three weeks ago.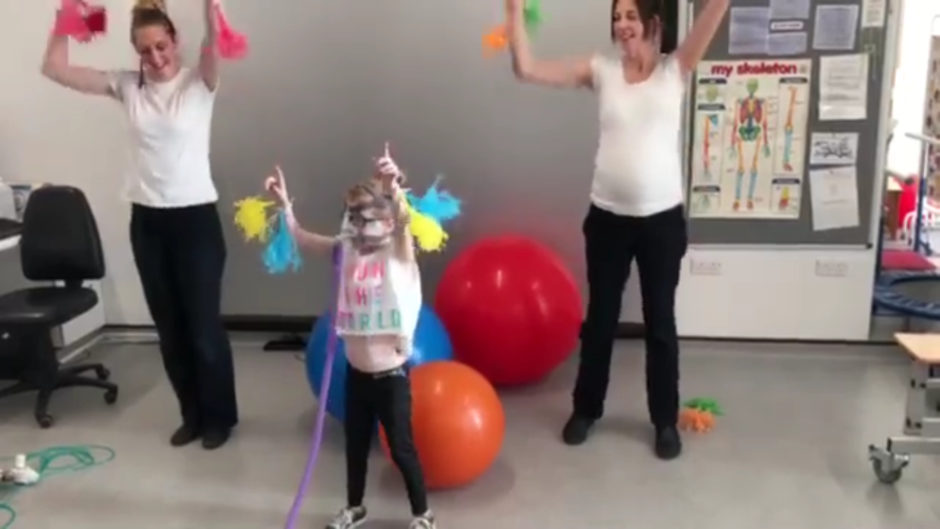 Ruby was diagnosed with cystic fibrosis at the age of just two weeks before being struck with a virus which led to a secondary infection that damaged her lungs and left her permanently reliant on oxygen.
She has been in hospital for 41 days, 19 of them in Newcastle.
On Christmas Day she suffered a major setback when a collapsed lung left medical experts fearing she might not survive, but the youngster has fought back and the latest message posted by her mum on the Ruby's Dream Facebook page shows her bobbing along with two staff to X Factor winner Ben Haenow's hit, Something I Need.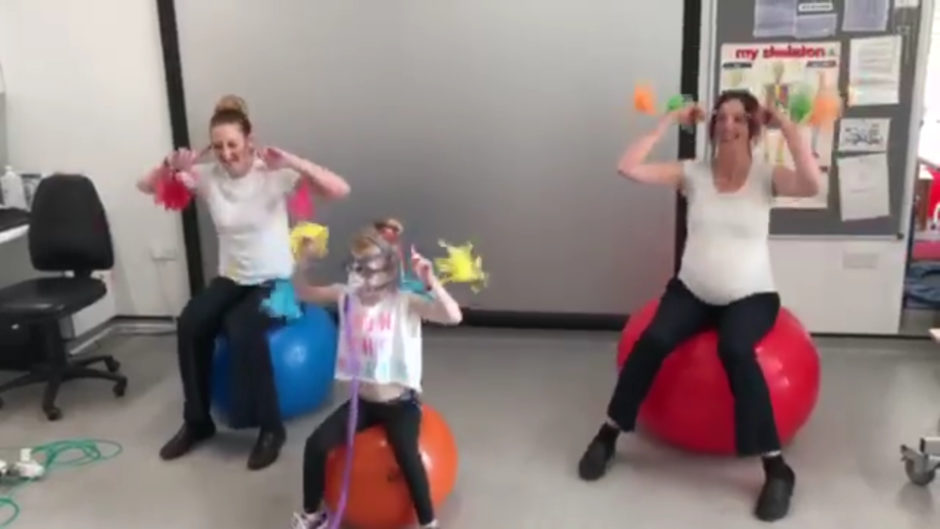 Ruby captured hearts when a bucket list led to a meeting with another X Factor favourite, Olly Murs, who posted a personal video message of support for the schoolgirl before arranging to meet her at one of his Glasgow SSE Hydro gigs in 2017.
Diane said: "Look at my amazing wee girl, she may still need non-invasive ventilation to breathe but she has remained pretty stable since being in Newcastle and showed the physios how strong and determined she is.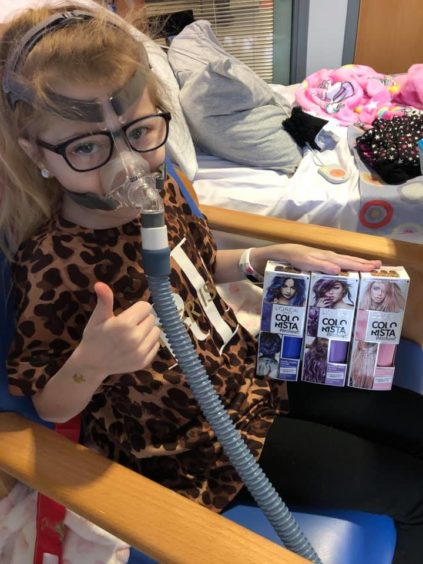 "They have been amazing with her and kept her focus going.
"Since being in Newcastle she has had six offers of lungs but none have been quite right for transplant…let's hope the next one is.
"We have met so many amazing people on our journey these two included," said Diane of the two staff alongside her daughter.
Ruby has been on the transplant list since her lung function dropped to 35% and Diane has regularly highlighted the importance of the need for people to agree to be organ donors, as well as the difficulties suffered by those who have cystic fibrosis and the complications the condition can cause.