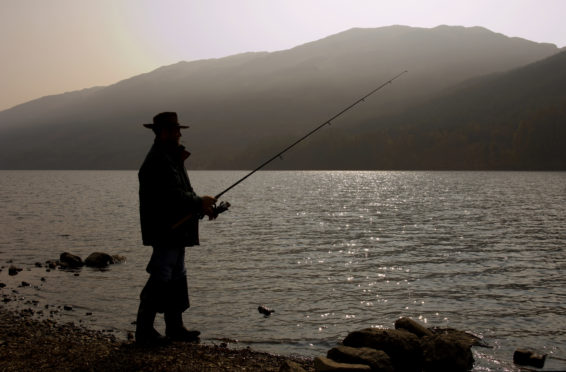 Esk Rivers and Fisheries Trust is pioneering a new link initiative with schools in Angus and the Mearns.
Rivers in the Classroom aims to get young people out and about on local rivers and learn about the ecology, environment and the work of the body.
Mearns Academy pupils from Laurencekirk were the first group to take to the river bank on a beat on the River South Esk near Forfar.
It is hoped the project marks the beginning of a larger education programme, during which the Esk Rivers and Fisheries Trust can visit all the schools in Angus and the Mearns.
Beat owner Tony Andrews and representatives of the Trust were in attendance, along with Mike Ferguson of the Aberbrothock Skea Trust, which has provided £1,500 funding for the initiative.
Dr Craig MacIntyre, director of the Esk Rivers and Fisheries Trust, said: "We are very grateful to the Aberbrothock Skea Trust for this generous donation to our project.
"We will use the donation to buy river sampling equipment for the children and also to buy fishing rods and a guide to allow them to have a go at fishing.
"We are also very grateful to Tony Andrews, the owner of the Finavon Castle Water salmon beat on the River South Esk, who has kindly given us permission to bring the children to his beat, allow them to splash around in the river, and give us the use of one of his fishing huts."
Dr MacIntyre said the project aims to promote a greater awareness of rivers and their ecosystems, and also to raise awareness of the issues affecting rivers, with local schoolchildren.
Following a short classroom session, the Mearns Academy pupils spent a day on the river sampling and identifying river bugs, learning about methods to sample fish, and enjoying being outdoors.
In addition to the day on the river, the children taking part in the initiative will also be invited to spend a day fishing at a local fishery.
Dr MacIntyre said: "Fishing used to be a very popular pastime among children, however as with many outdoor activities, participation has declined in recent years.
"It is hoped that by giving the children an introductory flavour of fishing, they will be encouraged to take up the sport.
"A study has shown that fishing is a great way of improving health, community inclusion, and helps to engender a sense of care and responsibility for the environment."
The project is mainly aimed at primary school age children in P6 and P7 and the Esk Rivers and Fisheries Trust are looking for four more schools to take part in the programme in 2019.
Any school interested can contact 01356 623492.