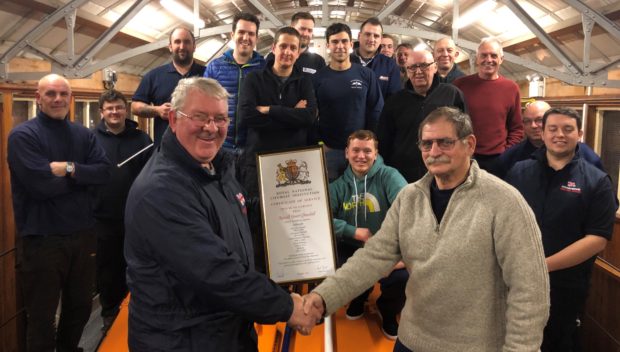 The UK's longest-serving lifeboat crewman has retired to terra firma after spending more than half his life saving others in the dangerous waters off Angus.
Arbroath RNLI crew marked the 36 years of service that Ron Churchill has devoted to the organisation with a gathering for the presentation of a certificate of service in an event at the harbour lifeboat shed.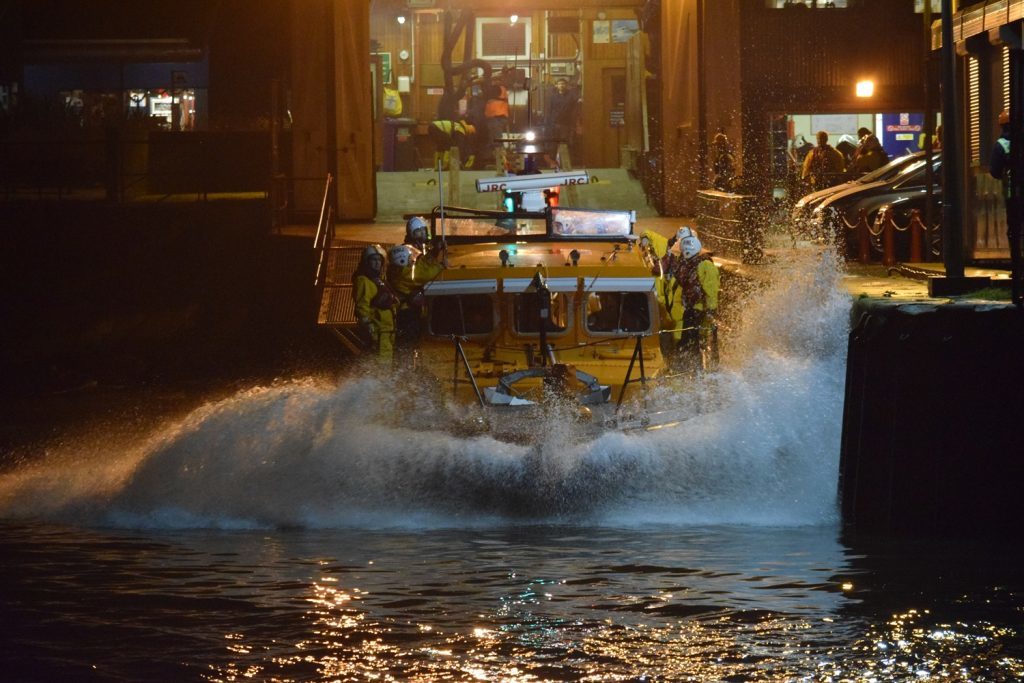 In his various capacities as lifeboat crew member and mechanic, Ron has been involved in saving no fewer than 21 lives, and played a key role in countless other challenging operations, some sadly tragic.
In 2012 he marked his 60th birthday, but rather than starting to wind down he became something of a celebrity as the oldest serving lifeboat crew member in Scotland.
Prior to retiring, Ron had also become the longest active serving boat crew member in the UK, and while retirement beckons he is not completely cutting his ties with the Angus station.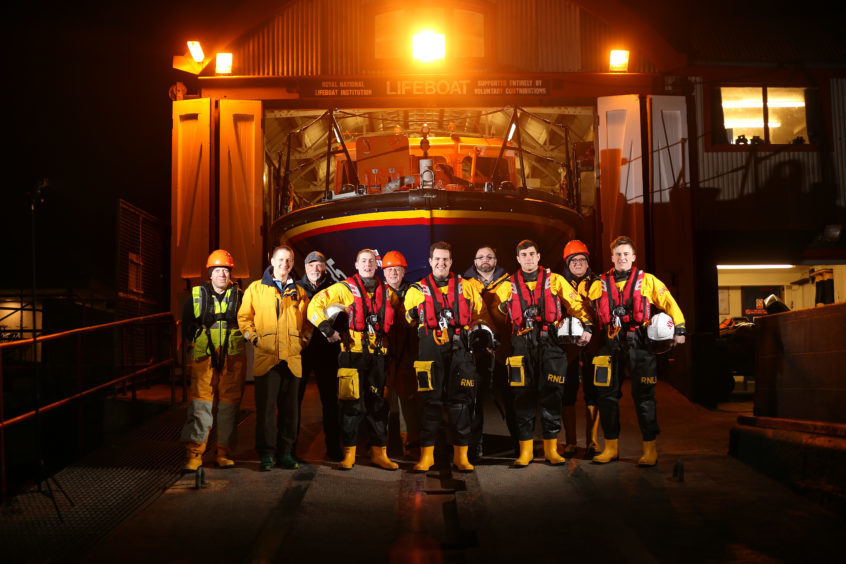 Alex Smith, lifeboat operations manager at Arbroath, said: "People with the dedication and commitment to a cause, such as Ron has shown to the lifeboats here in Arbroath, are very rare.
"We are extremely fortunate to have benefited from his service over many years and the value of the knowledge and experience he can pass on to our current and future crews is immeasurable.
"Unfortunately for Ron, as for all of us, time waits for no man and he has reached a stage in life whereby it's time to step off the boat, but he will remain an integral part of the lifeboat service here at Arbroath for many years to come.
"He certainly deserves all the recognition he receives having dedicated more than half his life to the RNLI."
Ron said "I have loved every minute of my time on the lifeboats.
"There were of course many challenges over the years but more than anything the camaraderie of the crew always pulled us through.
"As one chapter ends though, another begins and I'm delighted to be able to continue as volunteer DLA (deputy launch authority) and training assessor for the station.
"I would like to say I look forward to a relaxing retirement but I'm sure between my new roles and the list of things my wife has given me to do I'll probably be busier than ever."