An Angus woman who went out for "10 minutes peace and quiet" with her two dogs found herself in a five-hour dramatic rescue in sub-zero temperatures, after her dog fell through ice into a fast flowing river.
Mel Sayer from Edzell has warned dog walkers to be extra vigilant while walking their dogs near ice covered water after the terrifying ordeal.
She had been walking near the Shakin' Brig with her two dogs, Yoda and Maggie, on Sunday when Maggie plunged into icy water and had to be saved by two fire crews.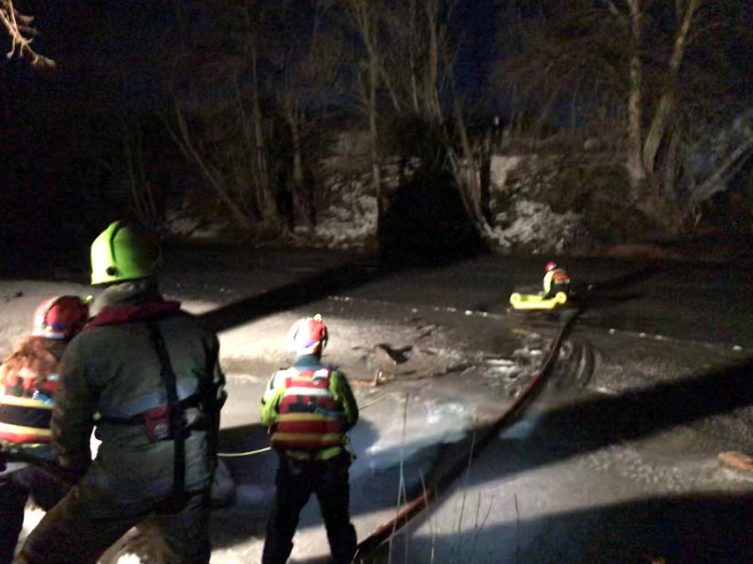 Ms Sayer said: "I noticed the river was frozen over, but didn't think anything of it.
"In a matter of seconds, my golden labrador Maggie had disappeared.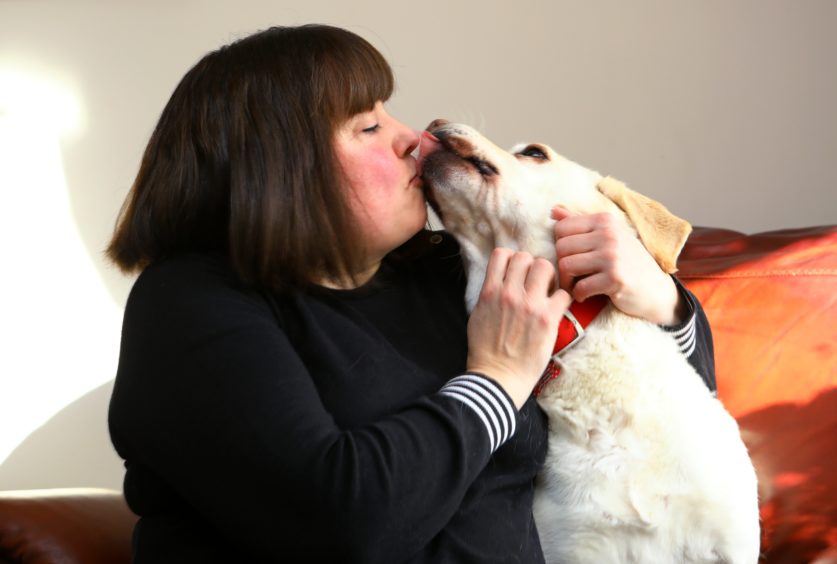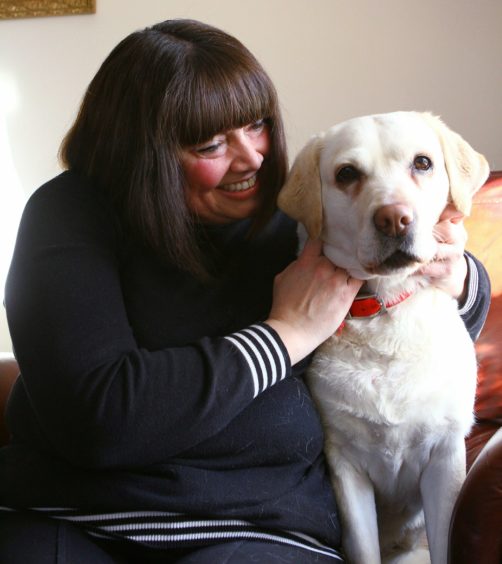 "She had walked around eight metres onto the ice and fallen through.
"She couldn't get out and I couldn't get close to her. I called a friend who also tried to rescue her and when he came out of the water it was so cold there were icicles on his boots.
"We called Scottish Fire and Rescue and they came out but they needed a search and rescue team with a boat which was dispatched from Dundee.
"In the meantime the fire crew pushed an inflated hose out to try to help Maggie, and kept her occupied by throwing sticks.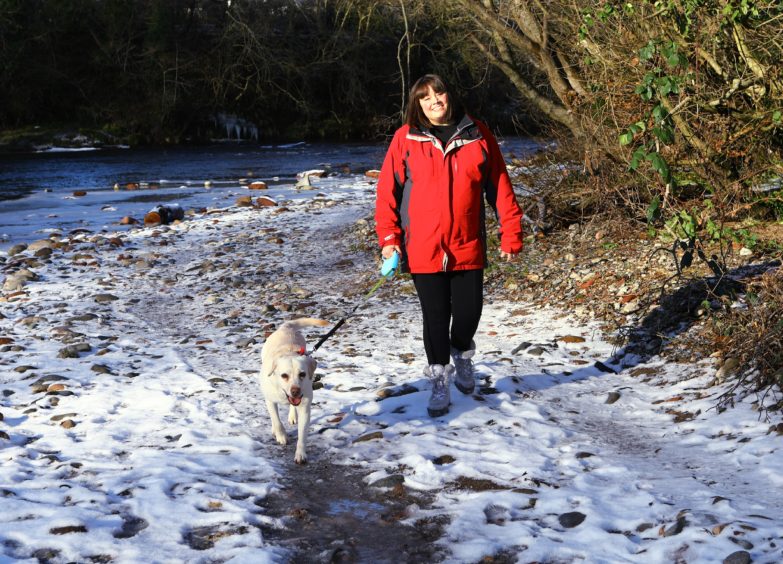 "She is 11 years old, so not a young girl, and a couple of times her head went down and I thought we'd lost her.
"When the second fire team arrived, they used a boat to get Maggie out and by that time she had been in the water for an hour and the ambient temperature was minus seven."
Although Maggie couldn't walk when she was rescued, she quickly recovered after being slowly warmed and dried, and seems none the worse for her ordeal.
Ms Sayer said: "I'm a bit embarrassed, but incredibly grateful to the fire crews who were very kind.
"I cannot thank the local fire brigade enough for their expedient, professional and caring help.
"I would urge people to be extremely careful when walking their dogs near frozen water, no matter how much you trust your pet."
"I'm on maternity leave and had left the children with my other half for what I thought would just be ten minutes or so, but I was away for five hours in the end."
A spokesperson for Scottish Fire and Rescue said: "We received a call at 5.11pm and dispatched a unit from Brechin Fire Station.
"A second unit was sent from Kingsway, and the incident was closed at 6.21pm."