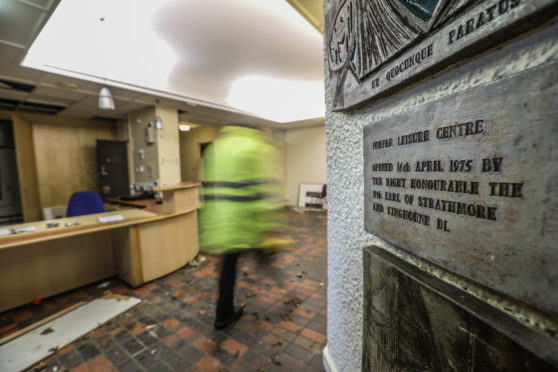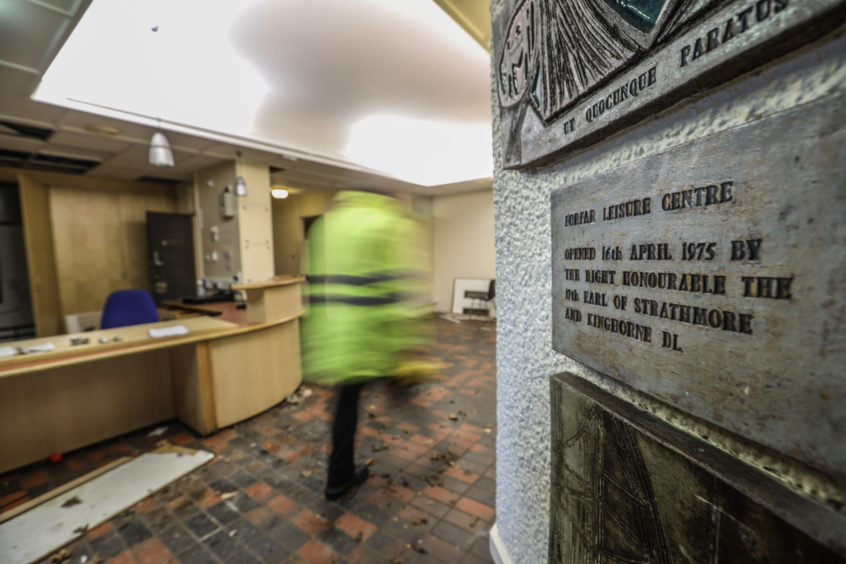 At first blush Ferrari and Forfar may not seem obvious stablemates, but there was an era when Scots fancying a Prancing Horse from the array of Maranello thoroughbreds could hit the high road to Angus.
Right around the time when the first training shoe scuffs were being put on the shiny sports hall floor of the flashy new leisure centre just a couple of hundred yards away.
The showroom from whence gleaming examples of Il Cavallino Rampante were sold remains, albeit with a different motor manufacturer's name now above the door.
Lochside leisure centre also still stands but not for much longer because, two years on from its closure, it seems the building's demolition death warrant has now irrevocably been signed at not so much the eleventh hour but more five seconds to midnight.
Even Forfar's most athletic five-a-side footballers couldn't execute the twists and turns we've seen in the lead up to the emergency vote which sealed its fate.
A range of options were offered to the elected members, from doing nothing, to considering a Community Asset Transfer or outright sale to a prospective purchaser with grand plans for the old "leshie".
It was the suggested size of the unconditional cash offer which got me thinking about Italian motoring's finest.
When Lochside was built four decades ago, Ferraris leaving the Forfar forecourt were putting out power which is now readily available in many of today's family saloons.
And you can certainly tap into that horsepower within the thirty grand price bracket which was, I'm told, the bid for the building.
That figure would be seen be many as a welcome windfall on top of the massive saving of almost £500,000 it's going to cost the council to bulldoze it.
Others may consider it a bit of a steal for a huge property on a prime country park site.
A Ferrari facility potentially sold off for Mondeo money perhaps?
The unsuccessful bidder, town hotelier Donald Stewart is now threatening to go to court with a last throw of the dice to stop the wrecking ball.
Within its walls over four busy decades there were countless games played at Lochside leisure centre on its footie pitch, badminton, netball, tennis and squash courts.
None would have been as strange as those which have taken place since the shutters went up.