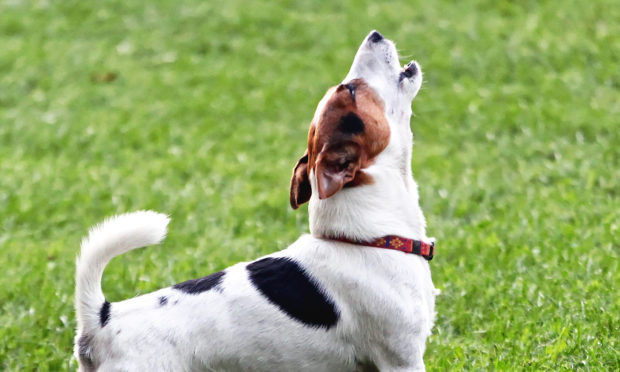 Angus Council has received 1,247 noise complaints in the past four years – and issued just four abatements notices.
Noisy are to blame for a large majority of the cases, with 577 protests regarding barking dogs.
Statutory nuisances, which include noise disruption, must be investigated by a council if a complaint is made.
An investigation has found there were 332 complaints in 2015, 381 in 2016, 315 in 2017 and 219 up to August 2018.
Scottish Conservative MP for Angus, Kirstene Hair, said the council was doing a good job in dealing with circumstances which are not always as simple as they first seem.
"Hundreds of complaints each year will generate an inordinate amount of paperwork and home visits," she said.
"Although so many complaints are about dog noise, these figures show the need for common courtesy in all areas of life.
"The fact that so few of the complaints need to end in a noise abatement order is encouraging. However, I have dealt with these types of cases through my constituent surgeries and some have gone on for months and months."
One noise abatement notice was issued in 2015. There were none in 2016, one in 2017 and two in 2018.
Each notice was complied with and there were no appeals.
An Angus Council spokesman said: "All complaints relating to noise are investigated, including those relating to barking dogs.
"The action taken is determined by the nature of the complaint and, in addition, principles of regulation such as consistency and proportionality are taken into account."
In the past, investigating officers have sometimes encountered problems gathering enough evidence.
Often dogs will have stopped barking by the time they reach a property to monitor it for noise.
Angus Council previously considered a "one-pet policy" in 2017.
Under the proposed scheme, households would have been permitted to keep just one cat or dog.
The idea was eventually rejected.
The Scottish Government has said it has no plans to introduce tougher on-the-spot fines for anti-social behaviour – but has pledged to keep the matter "under review".
Community safety minister Ash Denholm promised she would consult with police and others on whether the proposal, which is being championed by the Scottish Conservatives, could be effective.