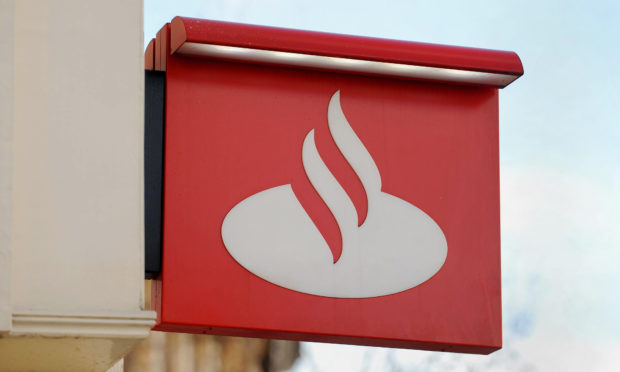 Bank bosses have been urged to put their heads together and consider the creation of rural hubs in an effort to help local communities struggling against a tide of closures.
The inclusion of Santander branches in Brechin and Forfar on a 140-strong nationwide closure hit list has triggered renewed concerns over high street impacts in an area hit by a host of bank closures in recent years.
Santander's decision has prompted Angus MP Kirstene Hair to write to top industry figures to push for banks to work together in shared facilities as a protection against further town centre withdrawals.
In a Westminster debate on the issue, the Conservative MP said poor broadband speeds in Angus, inadequate public transport links and the limitations of using Post Office branches for transactions were key reasons for banks to keep a physical presence in rural areas.
High streets rely on easy access to cash for customers and cashless transactions present an expensive problem for small businesses, she added.
Angus has suffered the closure of 12 branches of different banks in only four years, leaving Kirriemuir and Edzell without a branch of any description.
Ms Hair said it would take cross-party work to "soften the blow" of the closures.
"To ensure our high streets are not allowed to continue down this path, I have now written to the chief executives of Santander, Bank of Scotland, and Royal Bank of Scotland to call for greater coordination and investigate the creation of shared rural banking hubs," she said.
"These shared premises would allow banks to offset the costs of maintaining a physical site, while still providing a much-needed service for the people of rural communities."
Economic secretary to the treasury, John Glen, told the Angus MP: "There's no regulatory bar to that and that may be a model for banks to reflect on.
"Representatives from Santander are in earshot, and I think this may be something they wish to take forward."
Santander has blamed a switch to digital and mobile banking for major declines in customer numbers at local facilities, leading to the closure decisions.
Brechin's Santander branch on St David Street is due to close on May 9, followed by the Castle Street, Forfar branch on July 25.
Branches in St Andrews and Kirkcaldy are also being axed.